How Amazon's Twitch, Leaf Mobile, Tencent, and Activision Blizzard are changing the mobile gaming industry
Amazon (NASDAQ: AMZN), Leaf Mobile, Inc. (TSXV: LEAF), Tencent Holdings Ltd (HKG: 0700), and Activision Blizzard (NASDAQ: ATVI) are currently flourishing during the pandemic. How are they doing it?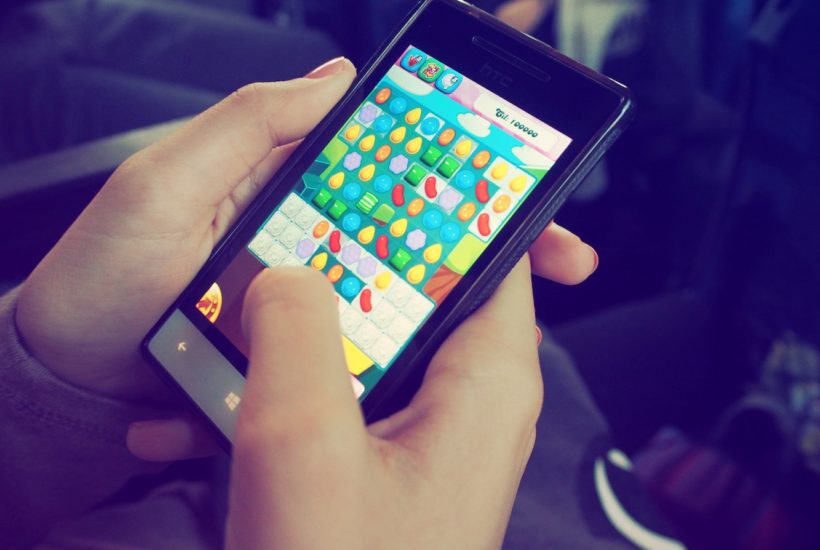 COVID-19 may have brought businesses and the financial economy to a standstill over the past few months, but the mobile gaming industry has been thriving more than ever. Companies involved in the world of digital games—such as Amazon (NASDAQ: AMZN), Leaf Mobile, Inc. (TSXV: LEAF), Tencent Holdings Ltd (HKG: 0700), and Activision Blizzard (NASDAQ: ATVI) —have been benefiting hugely from the quarantine, as evidenced by their steady growth despite the recession. As people spend long hours at home, they are actively seeking ways to entertain themselves, and mobile gaming provides them with a safe and fun outlet while still practicing social distancing.
While work-from-home arrangements have boosted the user base of teleconference venture Zoom (NASDAQ: ZM) or business communication messenger Slack (NYSE: WORK), when it comes to leisure, mobile gaming has definitely stepped up and become everyone's go-to preoccupation. After all, the prevalence of smartphones has made it easier and convenient to do almost everything, and the increasing sophistication of technology means the days of hardcore video gaming can also now come to the little screen.
The era of live streaming game sessions
Before Amazon (NASDAQ: AMZN) bought Twitch in 2014 for $970 million, it first engaged in a bidding war with Google (NASDAQ: GOOGL). That gives one an idea of how crucial Twitch has become, especially in the video game industry.
A spinoff of Justin.tv, where creator Justin Kan broadcasted his life live online 24/7, it was originally meant to offer other users a place to create their own channels where they can share their own "lifecasts." Over time though, the gaming category began to have a life of its own, until its popularity pretty much cemented the need for a separate site. Thus, Twitch.tv came into fruition in 2011. By 2013, it had around 45 million unique visitors—and then Amazon came knocking. The rest, as they say, is history.
It may come as perplexing that the platform has gained a huge following in so short a time—an average of 15 million viewers daily. In fact, when Amazon made its acquisition, other media and advertising corporations questioned why people would be even interested in watching someone else play instead of playing the game yourself. What they didn't understand then is that livestreaming offers another avenue for people to interact with the game: viewers can live vicariously through the players, especially if they are exceptional at achieving high scores, beating the boss levels, or just exploring the game in a way that you yourself won't even know how to do. It is also a learning opportunity, where players can offer tips and tricks, and a marketing opportunity, where viewers can see the game in action first before they make their purchase. It is the same reason we watch sports—we can't all polish the court like LeBron James, but we sure can live in the moment.
Today, livestreaming has fully been integrated into the gaming experience, so much so that consoles have it as a built-in functionality. Twitch has truly influenced the industry, and it comes as no surprise that others have followed suit. Per Bloomberg, Discord is in talks to raise its valuation to around $3-4 billion. There's also Steam, which is part of Valve Corporation, whose current total equity is around $2.5 billion. Finally, video content behemoth YouTube also has YouTube Gaming, which boasts of over 50 billion hours of gaming content.
Nevertheless, when it comes to both video game and mobile game streaming, Twitch is still the king. Currently, the gaming platform's valuation is around $3.79 billion.
Free-to-play mobile gaming apps

According to The State of Mobile 2020 report by App Annie, app store downloads have grown 45% worldwide from 2016 to 2019. In a mature market like the U.S. alone, downloads have reached a staggering 12.3 billion. Mobile gaming has also proven to be the most popular platform in terms of gaming, surpassing personal computers and consoles combined.
Leaf Mobile, Inc. (TSXV: LEAF), a worldwide leader in counter culture games, has demonstrated time and again that its experience in creating idle games that are driven by narrative, and geared towards an underserved niche market, is the key in attracting a highly engaged and loyal audience. On the celebrated date 4/20 (April 20th), it launched free-to-play game Cheech & Chong Bud Farm, which takes you on an adventure with buddies Richard "Cheech" Marin and Tommy Chong, known for their comedy and support of cannabis.
The global premiere and online launch party was attended by Kevin Smith (Jay & Silent Bob), Dana White (UFC), Craig Robinson (The Office), and Wilmer Valderrama (That 70s Show). Support quickly poured in—the marijuana game was downloaded by thousands worldwide, landing on "Best New" mobile games roundup lists.
Even better, just ten days after launch, the game already earned $0.1 million in revenue, to the delight of CEO Darcy Taylor: "All our key metrics from organic downloads, sessions, DAU to ARPDAU were incredibly strong. When we compare user segment results to our other assets spanning the last decade, the trajectory is truly encouraging."
There are other weed games from Leaf Mobile as part of the Bud Farm franchise, such as Bud Farm 420 and Bud Farm Grass Roots, which have made a combined revenue of $0.4 million. Bud Farm Idle Tycoon, meanwhile, has earned $2.5 million. All in all, the company's game title lifetime revenue, which also includes Pot Farm Legacy, Pot Farm Grass Roots, Bud Farm Grass Roots, and Bud Farm Quest for Buds, amounts to $60.6 million from 2011 up to 2019.
The mobile gaming app economy is huge, and a lot of games on the app stores are free. Nevertheless, the free-to-play game business model remains lucrative because of numerous opportunities. In-app advertisements, for example, can pay out for every instance that the ad is displayed, or when the user clicks on the ad or even installs the app that was advertised on the ad.
In-app purchases, meanwhile, are also a very good strategy, especially for mobile games, where virtual consumables, like additional tools, lives, health points, and the like, encourage the user to make a transaction. Tencent Holdings Ltd (HKG: 0700) uses this approach for its popular games such as PUBG Mobile, where you have to shell out some money if you want to join Elite Royal Pass challenges or upgrade your character's look.
The same can be said of Call of Duty: Mobile, where you buy CoD points in different tiers to get better weapons or access other levels in the Premium Pass. It has been reported that the game brought in $87 million worldwide within a two-month period of its launch.
Activision Blizzard (NASDAQ: ATVI), on the other hand, has been reaping the rewards of its Candy Crush saga in-app purchases. In 2018, it earned a whopping $1.5 billion, $4.2 million of which was from users who spent money on extra lives, gold bars, color bombs, extra moves, and more.
An unparalleled gaming experience
Mobile gaming is here to stay, and stands to eclipse other platforms the more users turn to smartphones as the preferred gaming device. Game developers are also starting to push for more video game titles to have a mobile game equivalent, in order to have a share of the market.
It should be well noted that the industry has shown stability and strength amidst a global crisis. With predictions that it will achieve earnings of $77.2 billion this year, accounting for 48% of the global games market, mobile gaming is indeed at the forefront of the digital gaming revolution. As the segment continues to grow, it signals a paradigm shift that should not be ignored by investors.
—
(Featured image by Beata Dudová via Pexels)
DISCLAIMER: This article was written by a third party contributor and does not reflect the opinion of Born2Invest, its management, staff or its associates. Please review our disclaimer for more information.
This article may include forward-looking statements. These forward-looking statements generally are identified by the words "believe," "project," "estimate," "become," "plan," "will," and similar expressions. These forward-looking statements involve known and unknown risks as well as uncertainties, including those discussed in the following cautionary statements and elsewhere in this article and on this site. Although the Company may believe that its expectations are based on reasonable assumptions, the actual results that the Company may achieve may differ materially from any forward-looking statements, which reflect the opinions of the management of the Company only as of the date hereof. Additionally, please make sure to read these important disclosures.