Making your mobile game pop: Leaf Mobile harnesses celebrity marketing and storytelling power
It can be incredibly difficult or expensive to get your mobile gaming app to reach a large and dedicated audience to engage. Marketing and advertising in a crowded field is cutthroat and often ineffective. Forward thinking companies like Leaf Mobile are combining innovative gameplay with the draw of celebrity names to take over their niche, investors and developers should take notes.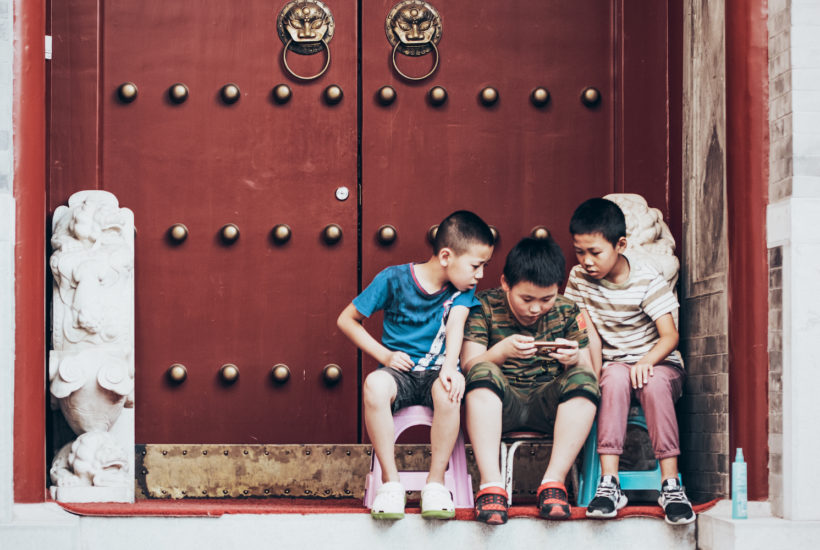 Canadian mobile game producers Leaf Mobile Inc (TSX.V: LEAF) have steadily been taking over the 'green' mobile counterculture game field with increasingly successful titles that have kept them at number one in the genre. But they are not satisfied with dominance of their field, and have been making forays to reach even larger audiences, including their recent announcement of a partnership with Cypress Hill rapper B Real. This is a perfect example of the kind of smart marketing required to do well in the mobile gaming sector, and encourages us to take a look at the successes (and failures) of celebrity involvement in mobile gaming.
Mobile gaming marketing represents a significant barrier to entry
It is no secret to developers and game producers alike that the field is a difficult one to breach into. They face a number of complications from market saturation and endless competition to user fatigue, review wars and app store optimization. Often a few thousand downloads can make the difference between life and death of an app, or a company. There are great titles with almost no mainstream success, and rubbish games that seem to end up on everyone's phones. As a result, companies often have to throw money at the problem, a lot of money.
According to survey data from 2018, app producers can expect to spend around 31% of their budget on marketing. The survey showed that 68% of companies expected to pay between 10% and 50% of their total budget, and they felt it was key to their ability to pull return on investment (ROI). Almost a third of the respondents indicated they planned to spend more than 50% of their budget on marketing in order to make their story a success. But where does all this money go?
A significant chunk of the marketing budget is fueled into ads, be they massive Super Bowl commercials or tiny slices of a webpage, they can add up alarmingly fast. The rest is partitioned between affiliate reviews, Instagram or YouTube influencers for promotion, design, app store optimization and other marketing tools. One strategy that some companies have used has been celebrity star endorsement or even participation, though not always with 'stellar' results.
The legacy of the short lived celebrity life app craze
Some readers may remember the hype and impact of Kim Kardashian: Hollywood on the mobile gaming field, ushering in a tidal wave of celebrity life apps. The Mobile hit was a smash success, netting the company, Glu Mobile, over 150 million USD in revenue, mostly through in-app purchases. Yet few others (and there many) managed the same level of success. And in the end, even the mightiest shut down.
This trend had two paths, those who wished to make the celebrities and their lives themselves part of the game (see Tailor Swift's short lived aptly named Swift Life) and those who merely used their brand as part of the flavor of the game, like Kim's. The former required more time and effort, which for the biggest celebrities may not have provided much of a return on investment, and the latter sometimes lacked individualized content to connect the celebrities with their superfans. A commodity the latter crave, and are prepared to pay for.
Finally there is the celebrity endorsement approach. Simply pay or convince your celebrity or influencer of your choice to either play the game and talk about it, or actively advertise the game. Examples of the latter include the famous super bowl commercial by Kate Upton for Game of War, or Schwarzenegger's appearance in Mobile Strike. Leaf mobile combines the best of these two strategies, rolling in both a touch of the personal, and a dose of the commercial.
Leading the counter culture with Cheech and Chong
Earlier this year, the Canadian leader in counter culture games Leaf Mobile, launched a hit success on the apps stores with their cannabis game Cheech and Chong Bud Farm. The game combined the best game elements of the previous titles (made in collaboration with LDRLY studios) and the presence and essence of the comedy duo 'Cheech' Marin and Tommy Chong. This technique of infusing the game with celebrity appeal and reference, complements well the marketing appeal of their name, making the best of both tools.
The game follows a fairly straightforward and entertaining story about the two comedian's persona's, and features several side characters from their various comedies. This not only appealed to many Cheech and Chong fans, but also helped give the game a sense of depth and flavor often lacking from mobile games. The clever references and witty (stoner) humor also perfectly fit the game's primary themes and setting, revealing a well thought through connection in their choice of patrons.
Their choice was also quite clever from a marketing perspective, the named endorsements helped propel the app to number 1 in it's category in under a month, and have been driving organic traffic to it since. Famous names like theirs help give a game both credibility and originality, standing out from the competition, which is fierce even within this niche. Their symbolic decision to launch on 4/20 with a virtual launch that included the duo and other cannabis enthusiasts, activists and celebrities, helped ensure that it stuck. And sure enough it struck gold.
According to their press release from July, Leaf Mobile Inc saw record revenue for the first quarter and more importantly, massive revenue spike from the release of the game . They surpassed, in the first five months of the year, their previous year's revenue already, a promising endorsement for the celebrity endorsement strategy. At least if you follow in Leaf's footsteps and do more than just put their name or face on the game, but build them into it.
Promising future for Leaf Mobile with B Real signing on
Investors and developers alike should pay attention to Leaf's latest move: signing a deal to create a game with famous rapper B Real of the group Cypress Hill. While there is unlikely to be a game coming out anytime soon, the bold agreement shows both the success of the strategy for Leaf, and the appeal of the deal for B rule, who is already an online star in his own right.
Once again they show clever targeting in their choice of celebrity, picking an artist in a new and different field (music, not comedy) of a different generation and culture, but still deeply involved with their target audience. Already a cannabis advocate in his own right, B Real's songs feature many counter cultural references, including the popular persona 'Dr Greenthumb' who is likely to be prominently featured in the upcoming project.
Fine tuning a celebrity's potential for mobile game gold
Clearly the developers have struck a chord on the fine balance of celebrity involvement, and are eager to follow it up with another. The games, designed to be fun but also profitable for all involved, are examples for up and coming developers and studios in how to organize their marketing, and take over their field of choice. Though perhaps Leaf Mobile will do more than just take over their niche, as their success may start to spill into the mainstream as they get increasingly famous stars involved in their successful projects.
—
(Featured image by zhang kaiyv via Pexels)
DISCLAIMER: This article was written by a third party contributor and does not reflect the opinion of Born2Invest, its management, staff or its associates. Please review our disclaimer for more information.
This article may include forward-looking statements. These forward-looking statements generally are identified by the words "believe," "project," "estimate," "become," "plan," "will," and similar expressions. These forward-looking statements involve known and unknown risks as well as uncertainties, including those discussed in the following cautionary statements and elsewhere in this article and on this site. Although the Company may believe that its expectations are based on reasonable assumptions, the actual results that the Company may achieve may differ materially from any forward-looking statements, which reflect the opinions of the management of the Company only as of the date hereof. Additionally, please make sure to read these important disclosures.