From Crocs to Leaf Mobile: How to harness the power of Celebrities
After Bieber dropped the proverbial shoe on a potential Crocs collaboration, the share price immediately jumped up. One more example of the dramatic power that celebrity mobilization can have on a brand… provided they manage their marketing effectively. Let us take a look at some of the diverse celebrity-based strategies out there: from clean wine to Leaf Mobile's cannabis flavored mobile games.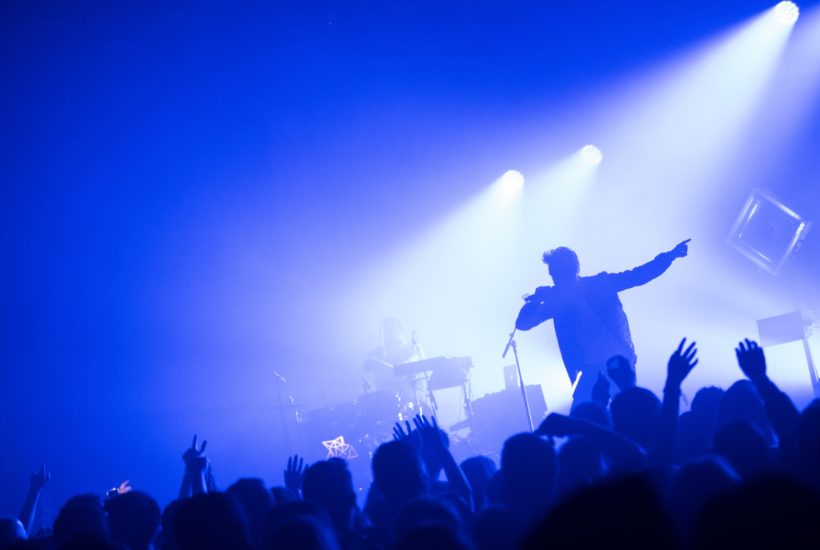 A single Instagram post pushed up a stock's price by nearly 12%. A marketing label sets the wine world on fire. Leaf Mobile Inc. (LEAF.V) pulls in 420% revenue growth with a cannabis game. What do these all have in common? Celebrities.
Big names pull a lot of attention, and attention brings results. Whether the results are positive or negative, however, depends on the company's strategy going into the collaboration. There are many approaches out there, and we will go over a few recent examples to highlight their advantages and disadvantages.
Betting big on the buzz: Beiber makes a splash!
In the very latest example of the sheer marketing heft of celebrity potency, on the first of October, Justin Bieber posted a simple picture of a pair of Crocs floating in a pool. And the tide roared in for the shoe brand's stock (NASDAQ: CROX).
Even before any official collaboration had been announced by either the pop star or the clothing brand, the stock price of the company had risen by almost 12% before the day was out. Clearly, investors think a partnership would be profitable for the brand. The move is not a surprising one for them either—they have already released shoes with celebrities before, notably a launch with Bad Bunny the rapper earlier this week.
The previous collaboration was such a success that the glow in the dark crocs sold out in minutes, in the first installment of what the brand is calling 'Croctober'. A well thought through celebrity-focused marketing play that seems to be just taking off.
Obviously, using celebrities as brand ambassadors and influencers works. Just look at their stock price. But is it a good long run strategy? There are a few areas where it might fall through.
Over in a flash, or will the splash last?
Crocs' stock did not finish 12% up yesterday, but fell back to only a 6% gain, still a substantial impact for a single post. But the rise and fall is testament to the difficulties surrounding the buzz based marketing which celebrities are so naturally well suited for.
Like the shoes which quickly sold out, does the short-lived hype turn into a long-lasting gain? The answer seems complicated, and expensive. For Crocs, however, it seems to be working; their relentless marketing campaigns follow each other in quick succession (just look at this week!) and build on each other. Their stock price has been steadily rising since they took a steep hit in the height of the Covid-19 crisis, finally topping its previous high this week. All of which builds on an impressive three years of nearly continuous growth.
On the other hand, this has required them to spend relentlessly on marketing, celebrity endorsements, and influencers. Buoyed by strong Q2 numbers, they have been able to make the strategy work, but can it last?
The problem with relying on headlines and big names is that you can easily fall out of the spot-light. Any inflated value in the stock could quickly disappear as investors wonder where the pizzazz went. Only time will tell if Crocs manages to turn the splash into cash. For now, though, they are certainly making waves on social media.
Are there other celebrity strategies out there? You bet it, and 2020 has an abundance of examples to choose among: from Avaline wine to Leaf Mobile's countercultural game!
The don'ts: confuse your celebrity for certified experts
Earlier this year, Cameron Diaz launched a new wine brand, Avaline. Hardly unusual for a celebrity—even Post Malone has a Rose collaboration. But being well regarded in the wellness community, someone decided Diaz's brand could try to capitalise on her healthy reputation. That someone might be regretting it.
The wine branded itself as 'clean,' focusing on a 'natural' appeal and vegan label to target the communities where Diaz's reputation is the strongest. Not in and of itself a bad idea tactically, but their strategy had a significant flaw: the product.
The wine industry, understandably offended at being implicitly insulted as 'dirty,' proceeded to shred the wine across multiple media. They rightly pointed out that neither the clean nor natural labels stick nearly as well as the glossy, minimalist one on Diaz's fancy new bottle. While the brand was still a success among fans and the rather narrow niche it was most well suited for, it hardly seems likely to take off into the wider world of wine.
The fundamental problem is one of branding: relying exclusively on a celebrity as the purveyor of wisdom might seem like a good idea at first, but their expertise is unlikely to stand up to scrutiny. Though, on the bright side, they do seem to be good for getting you talked about, if not always in a positive light.
The do's: capitalize on your celebrity's niche like Leaf Mobile
One of the problems with Croc's Beiber approach is that, despite the pool in the instagram post, it is ultimately rather shallow. While they can be spun together loosely, Beiber's fans are clearly coming for him. There is no guarantee they will stay for the shoes.
It is, however, possible to construct a deeper collaboration, without straying into Avaline's risky strategy of placing all the vegan egg-substitutes in the one casket. That's where Leaf Mobile's launch, earlier this year, of Cheech and Chong Bud Farm can be a useful example. The mobile game heavily featured the notorious cannabis comedy duo, not just their endorsement. Their likenesses, lines, lyrics and characters were all included, while sticking to themes, content, and a tone relevant and appealing to these fans and the celebrities' own brands.
This much tighter collaboration ensures that fans who are drawn in by the celebrity's appeal (like the 4/20 live launch of the game featuring the celebrity personalities) stay for more than just the temporary hype. It paid off too, and their investment earned them a glorious 420% increase in revenue year-over-year and they are gearing up to do it again.
Just this autumn, they announced an exclusive deal with Cypress Hill rapper B Real for an upcoming game. Likely to hit app stores in 2021, it seems designed to appeal to an even wider audience drawn in by the celebrity's music and cannabis activism. This is the kind of celebrity marketing likely to pay off.
If there is any weakness to this strategy, it is that it might be hard to push the brand beyond the well-tailored niche. However, for companies like Leaf Mobile and Avaline, who are not aiming to conquer all the stars like Crocs, such a focused strategy is a better bet.
Who best commands the spot-light?
All three companies have mobilized the power of celebrity, and each has their own strength, and weakness. The lesson for future marketing guru's and investors is not to underestimate their power while not being blinded by their glamour.
Croc's strategy might help them reach for the stars, but Leaf Mobile's has let the company put down strong roots. As long as you don't follow in Avaline's stumbling footsteps, a celebrity strategy can be tailored to whatever your company needs, if you are smart about it.
_
(Featured image by Antoine Julien via Unsplash)
DISCLAIMER: This article was written by a third party contributor and does not reflect the opinion of Born2Invest, its management, staff or its associates. Please review our disclaimer for more information.
This article may include forward-looking statements. These forward-looking statements generally are identified by the words "believe," "project," "estimate," "become," "plan," "will," and similar expressions. These forward-looking statements involve known and unknown risks as well as uncertainties, including those discussed in the following cautionary statements and elsewhere in this article and on this site. Although the Company may believe that its expectations are based on reasonable assumptions, the actual results that the Company may achieve may differ materially from any forward-looking statements, which reflect the opinions of the management of the Company only as of the date hereof. Additionally, please make sure to read these important disclosures.