6 of the most expensive auctioned off art pieces
Artworks today are fetching incredible, mind-boggling prices going well over the $300 million.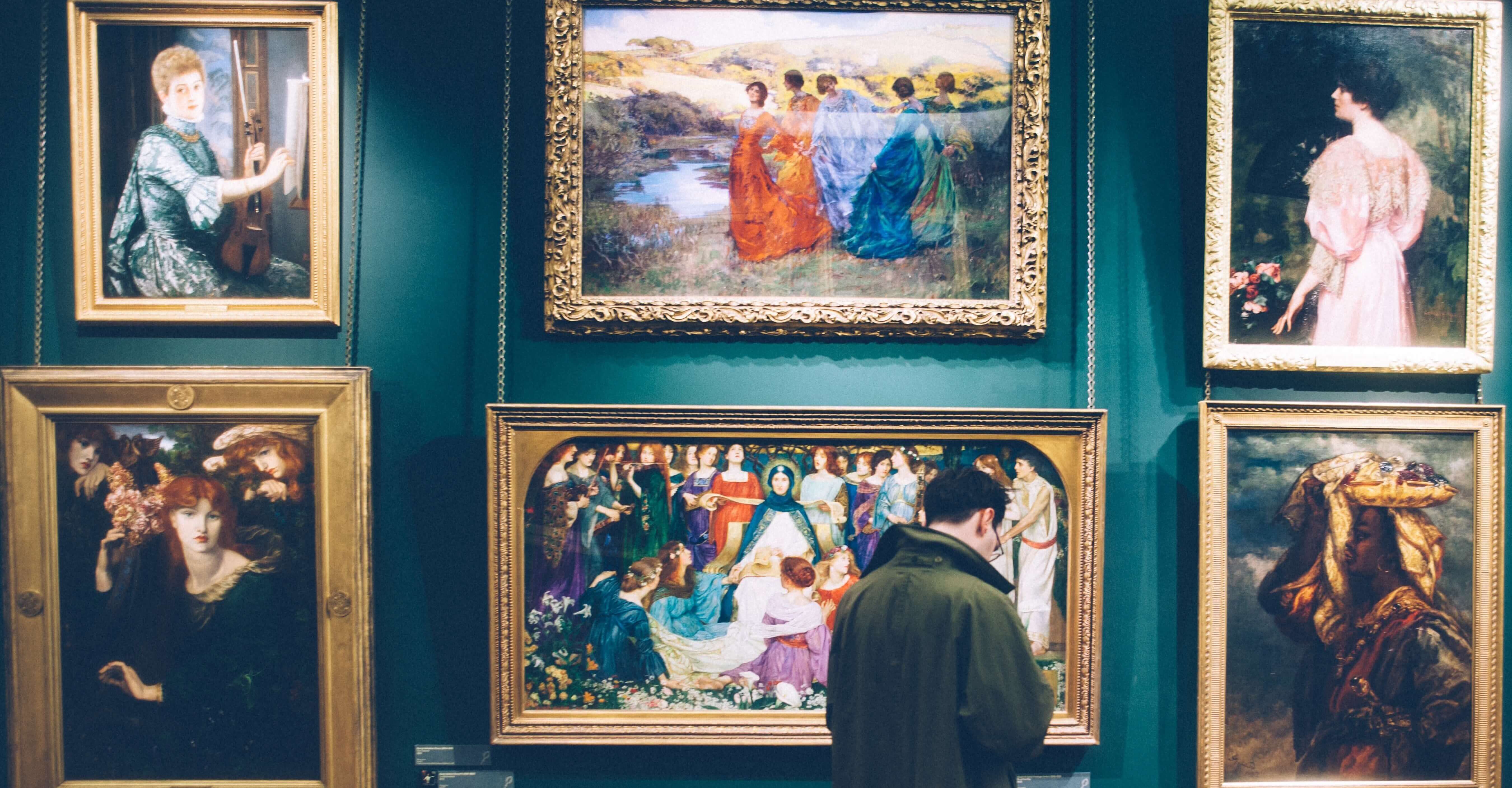 It's genuinely shocking how expensive some pieces of art can be and how popular auctioned off art pieces can get.What one person sees as a masterpiece other might see nothing more than paint dripped on a canvas. The subjectivity of art makes the boggling sums of money that change hands all the more absurd.
These are the paintings that have reached skyrocketed price tags during their auctions:
Les Femmes d'Alger (Version O) by Pablo Picasso
Les Femmes d'Alger (Version O) or the women of Algiers is a series of 15 paintings and a number of sketches by Pablo Picasso in 1955.They are inspired by Eugene Delacroix 1834 painting and the version O was the final in the series. On May 11th, 2015 the former prime minister of Qatar, Hamad Bin Jassim Bin Jaber purchased the piece at an auction at Christie's New York. The artwork hit a record price for a painting at auction reaching $179.4 million.
Portraits of Maerten Soolmans and Oopjen Coppit by Rembrandt
These two paintings are a pair of wedding portraits painted by Rembrandt in 1643. Even though the paintings have been done separately they have always been displayed side by side in various collections in Amsterdam and Paris. Formally owned by the Rothschild family, the Rijksmuseum and the Louvre made a joint purchase in September 2015. The price tag was $180 million.
No.6 (Violet, Green, and Red) by Mark Rothko
Painted in 1951 by Russian American abstract expressionist Mark Rothko, No.6 (Violet, Green, and Red) typifies the artists work from this period as seen by the expansive shapes and unfocused shades of color. On August 2014 this painting was purchased by Russian businessman Dimitry Rybolovlev through a private sale for a price of $186 million.
Number 17 A by Jackson Pollock
The painting Number 17 A is the artwork composed of squiggly massive drippings created in 1948 by abstract expressionist artist Jackson Pollock. Pollock's work often sells for mind-melting high sums of money. In September 2015 very wealthy hedge-fund manager Kenneth C. Griffin bought this painting in a private sale for the price of $200 million.
The card players by Paul Cezanne
Paul Cezanne was especially interested in the regular man's life and his studies of peasants playing cards are considered among his finest works. They were painted from around 1890 to 1892 and all but this painting one can be seen in museum collections. The state of Qatar purchased this painting from the late Georgian shipping tycoon in April 2011. The price tag was unknown, but art historians estimate that it sold for $259 million but the exact price is unknown and could have been as high as $300 million.
Nafea Faa Ipoipo by Paul Gauguin
When translated from Tahitian, Nafea Faa Ipoipo means "When Will You Marry." This oil painting from 1892 is a study of native Tahitian in a blend of traditional attire and colonial influences. Paul Gauguin French post-impressionist artist painted this piece on a trip to Tahiti while he was looking for a paradise where he could create primitive art. This piece was sold in February 2015 to an unknown buyer, though many speculated it was purchased by the state of Qatar. While the exact price is still unknown, New York Times estimates that it's close to $300 million.