Avoid these oil and gas investment scams
Fraudsters never run out of ideas to lure investors into buying their stocks. Here are some scams to recognize and avoid.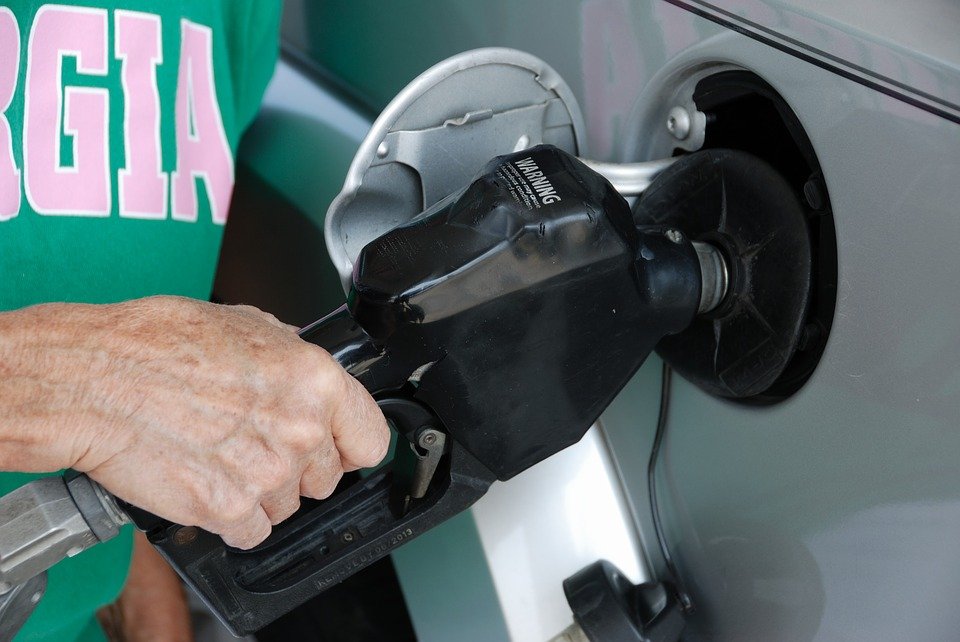 In the first six months of 2017, there have been 226 cases won by the SEC for violations mainly involving securities fraud.
The old "pump and dump" is still alive and well. In these instances, a fraudster will entice gullible investors into believing a cheap penny stock will go up dramatically. Often the "news" comes to the investor by way of an unsolicited email announcing an imminent dramatic announcement by the company. A variation is the "mistaken" phone call where you get a voicemail apparently meant for somebody else that gives a "hot tip," and the message sender is going to "call their broker now."
In any variation, the message originates by a holder of the cheap stock who profits from buyers suddenly driving the price up a few cents. Generally, on the same day, the originator sells his/her position and the penny stock bottoms out again. The pump and dumper get profit on volume; investors lose.
The fairly new kid on the block is the crooks perpetrating oil and gas investment scams. Common elements include:
Undeveloped resources
Exaggerated financials
No actual investment in anything
Royalty interests in nothing
Ridiculous return estimates
Future production (never happens)
Just for examples of what to avoid, let's look at a couple:
Boiler room
A massive phone hype effort by Kentucky-Tennessee 50 Wells raised approximately $2.4 million from 41 investors nationwide. Carol J. Wayland and her son, John C. Mueller set up a boiler room under the fictitious name of "Sahara Wealth Advisors" where they employed numerous salespeople, including Mitchell B. Dow, Barry Liss, and Steve G. Blasko, all of whom allegedly had prior experience working in boiler rooms. They were supposed to develop and operate oil wells, but that never happened. It was a Ponzi scheme. Wayland and Mueller took the money personally and used some new money to pay out old money. Classic.
Understated expenses at the sale point
Petroforce Energy LLC and its founder William Veasey paid about $300,000 because they and their salesman misled investors about costs and prospects in the offering.
Misappropriating investor funds
It cost $10 million in fines for Ascenergy LLC, Joseph Gabaldon, and Alanah Energy, LLC because they deceived investors on a crowdfunding site. That's twice what they raised.
Psychic readings
A North Dakota oil and gas company Citadel Energy had its founder, Joey Stanton Dodson, of Porter Ranch, California, misled everybody about everything: his compensation, the intended use, ownership of certain assets or income streams, prior litigation against himself. Dodson commingled funds, misappropriated at least $1.7 million from investors for his personal benefit, including for large cash payments to himself and his family members, Ponzi-like payments to prior investors in unrelated projects, casino vacations, lease payments for a BMW automobile, and psychic readings and spiritual products.
More boiler room
David R. Greenlee and David A. Stewart Jr. orchestrated a $15 million scheme by recruiting and controlling a network of salesmen who offered and sold investors a stake in various companies purportedly using enhanced oil recovery techniques like fracking to extract and sell oil from wells in Kansas, Oklahoma, and Texas. In aggressive sales techniques, investors were promised profits of 15 to 55 percent per year for decades. They took more than two-thirds of the money. Investors got nothing.
Ponzi and a spa
Cash Capital, LLC, America's Strategic Ore Properties, LLC, and Robert W. Wilson all lied to investors and took approximately $2 million from more than 70 non-accredited investors located primarily in Arizona and California. Cash and Co. said their operation (that didn't operate) was worth $30 billion.
Cash Capital, America's Strategic Ore Properties, and Wilson allegedly spent significant portions of investor funds on personal expenses. That includes the rent for his residence (as well as for a separate office), a membership to a massage spa, medical and dental expenses, frequent restaurant expenses, and payments to participants of previous investment offerings.
And, a Mexican silver mine
Hidalgo Mining Corp. and its principals John W. Boyer and Joshua F. McAlees raised approximately $10.35 million from about 85 investors nationwide. Purportedly, this is to fund mining operations for a silver mine located near Mexico City, Mexico. They couldn't pay their investors (probably not their lawyers, either).
The point of these stories is simple: If it seems to be too good to be true, it probably is. Always—ALWAYS—do a thorough investigation before you give anybody any money on for an "investment," don't speculate with more than you can afford to lose and caveat emptor.
—
DISCLAIMER: This article expresses my own ideas and opinions. Any information I have shared are from sources that I believe to be reliable and accurate. I did not receive any financial compensation in writing this post, nor do I own any shares in any company I've mentioned. I encourage any reader to do their own diligent research first before making any investment decisions.