How are baby boomers adjusting to the digital tech trend?
Gone are the days when computers and the internet intimidate the older generations. Today, more and more older people are getting into the digital space.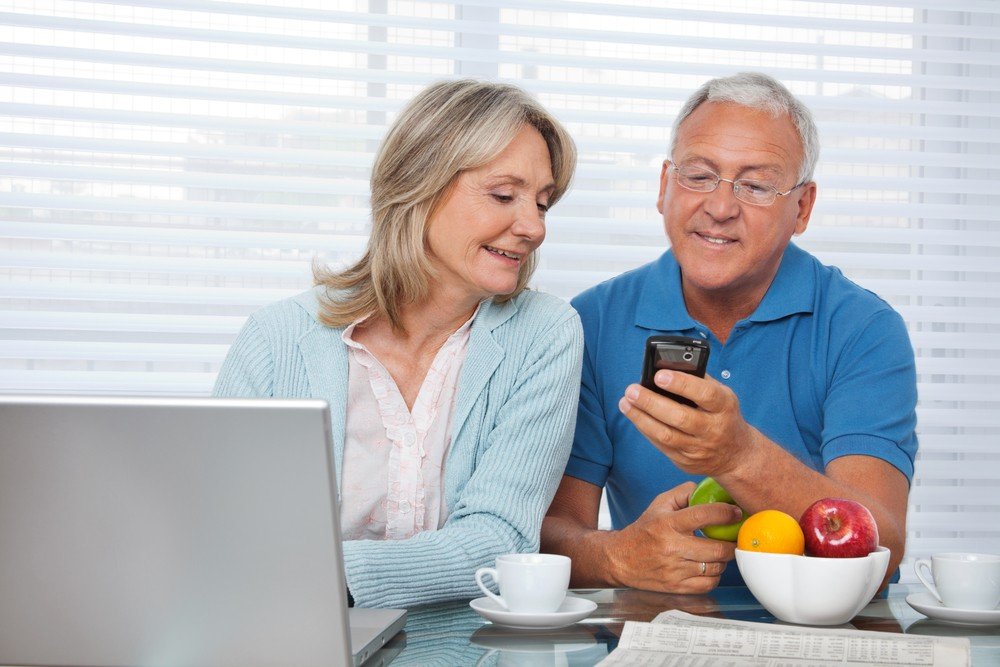 Gone are the days when the internet was solely the domain of geeks, nerds and tech-savvy youth. Today, older people are embracing digital technologies and their perks as well.
Various tech gadgets and electronic devices are becoming increasingly handy and easy to use. This explains why older citizens are finding it less technical and frustrating to use them.
Studies show that such devices are becoming increasingly adopted by this group of people. The ones with the highest adoption rate are smartphones, followed by laptops and desktops. In addition to these devices and gadgets, the elderly are also rapidly adopting the internet, as you can see in the infographic below:
What do baby boomers use the internet for?
Over 70 percent of baby boomers go online on a daily basis and spend up to 27 hours per week on the internet.
Over 78 percent of the same group use it to access the information of personal interests, followed by those who get updates on politics (60 percent) and those who merely browse the internet for news, weather forecasts, and related information.
Baby boomers also go online for social activities such as keeping in touch with family members and friends. Studies revealed that a notable 75 percent of them use smart devices to communicate with family members, with 20 percent of them using emails to that end.
Many grandparents now follow social networks and even maintain social media accounts. The 13 percent of the age group 50-59 run Instagram accounts, and 18 percent of the same group operate Twitter accounts.
Interestingly, they seem to have taken over the Facebook platform as a whopping 61 percent of similar age bracket have Facebook accounts. They are also more likely to share content on that platform compared to other age groups.
The most popular daily online activities for people aged over 60 are sending or reading emails (91 percent), finding information on the internet (70 percent), checking weather reports and forecasts (61 percent). The rest include getting news updates, banking activities, social media use, shopping online, watching videos, booking travels, and more.
In fact, 63 percent of the 50-59-year-olds now access their TV content through the internet. Also, many older people play online games. Half of them stated that these games are essential to them, while 26 percent reported that they play them to stay mentally sharp.
They are not picky about the type of devices they access the web with. Reports show that the majority of them use any kind of cellphone for this purpose, not just smartphones.
Even with the fast rate of technology conversion among the old, there are still many of them who have never used the internet. This is mainly due to personal choice.
To put this in numbers, 34 percent of folks aged 65 and above do not use the internet, although they may be familiar with operating common tech gadgets.
Below are the main factors that have influenced older people in choosing not to use the internet.
Physical challenges
About two in five baby boomers have a health condition that makes it difficult for them to use certain tech gadgets or even carry out daily routine activities. The 22 percent of physically challenged adults in the U.K. have never used the internet.
Difficulties in learning to use technology
This is a popular reason why so many seniors shy away from using the internet. Majority of them find it frustrating to learn it. Even 77 percent of them need guidance in operating devices or accessing the web.
Cyber harassment
Older people also get bullied and harassed on the internet. In fact, they are more susceptible to cyber crimes and scams than youth. An interesting infographic from MedAlertHelp shows that 22 percent of American adults aged 50 aged 50 and above experienced some form of online harassment. This explains why some of them may choose to stay away from using the internet.
Skepticism
Many senior citizens still don't acknowledge the widely appraised benefits of advanced technology. A number of them find this digital age overwhelming and would prefer the simpler, less sophisticated world they grew up in.
In fact, a survey reported that 22 percent of them chose not to use the internet because they don't see the need for the information stored therein and disagree that they are missing out.
(Featured image by DepositPhotos)
—
DISCLAIMER: This article expresses my own ideas and opinions. Any information I have shared are from sources that I believe to be reliable and accurate. I did not receive any financial compensation for writing this post, nor do I own any shares in any company I've mentioned. I encourage any reader to do their own diligent research first before making any investment decisions.