The best New York art exhibits to visit this fall
New York's art scene is brimming with culture, but there are a few standouts that people can visit soon.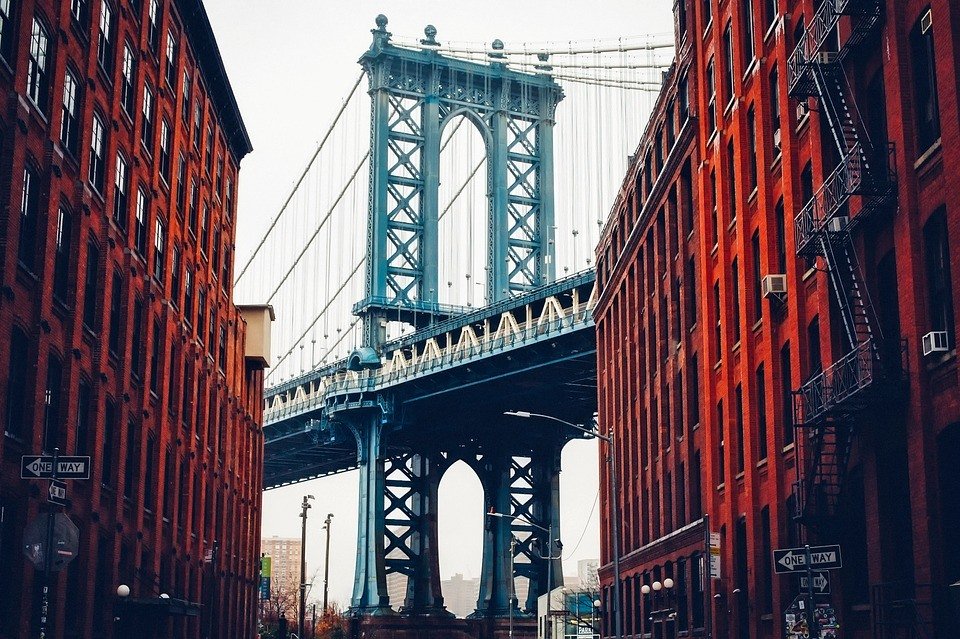 We are deep into the bottom half of 2018 but that does not mean that there are not a lot of exhibits for New York art aficionados to look forward to. In fact, there are quite a few art shows that are scheduled this fall, and people should begin planning their trips ahead. Here are the upcoming art shows to visit in the coming weeks and months.
Jane Fine: Love, American Style
The Jane Fine: Love, American Style exhibit presented by the Pierogi Gallery will showcase the art that is deeply inspired by '60s and '70s nostalgia. The exhibit began on Sept. 5 at 155 Suffolk Street and it will be open until Oct. 7. Visitors should expect to see an amazing blend of cheerful colors and deep imagery that is partnered with dark symbols like the Swastika. There will be small set pieces installed at the gallery, but what visitors should look forward to are the seven large paintings by Fine herself.
Daniel Arsham's 3018
Open from Sept. 8 up until Oct. 21 at 130 Orchard St. Perrotin is Daniel Arsham's 3018. The exhibit will feature futuristic pieces that are reimagined to carry a dystopian theme. The main attraction of the exhibit lies on the ground floor of the Perrotin, which is turned into a garage. It will have life-sized car sculptures of the 1981 Delorean from Back to the Future and the 1961 Ferrari that was central to the story of Ferris Bueller's Day Off.
Brooklyn Antiquarian Book Fair
Happening this weekend at the Brooklyn Expo Center is the Brooklyn Antiquarian Book Fair. It is the largest regional antiquarian book fair in the U.S., and it will be celebrating its fifth edition come Sept. 8. Visitors can expect to see antiquarian books, autographs and ephemera dealers and more that flew in from various parts of the world.
Aside from getting some unique antiquities, visitors will have the chance to participate in a host of talks and exhibits which are all free once people pre-register and get their tickets for the book fair. One of the best finds at the event could possibly be the first edition of Ms. Shelley's Frankenstein with a starting bid of $250,000.
Urs Fischer's PLAY
If art lovers are looking for something fresh and unique, then Urs Fischer's PLAY that opened at 522 West 21st Street on Sept. 6 will be worth the visit. PLAY is an interactive installation that is done in partnership with Madeline Hollander who served as a choreographer for the exhibit. The exhibit is described as "an arena of chance encounters where visitors are invited to interact with nine office chairs that seem to have lives of their own." PLAY will run until Oct. 13.
There are many other galleries scheduled to launch in New York these next months. Art enthusiasts will be kept busy all throughout the rest of this year. These exhibits are the best of what New York's art scene has to offer and they must visit it as soon as they can.