Better than your moonage daydream: NASA shares library of space sounds to the world
Through images or through sound, we are given glimpses of the universe beyond our reach, and maybe, just maybe, it's enough to bridge the gap for now.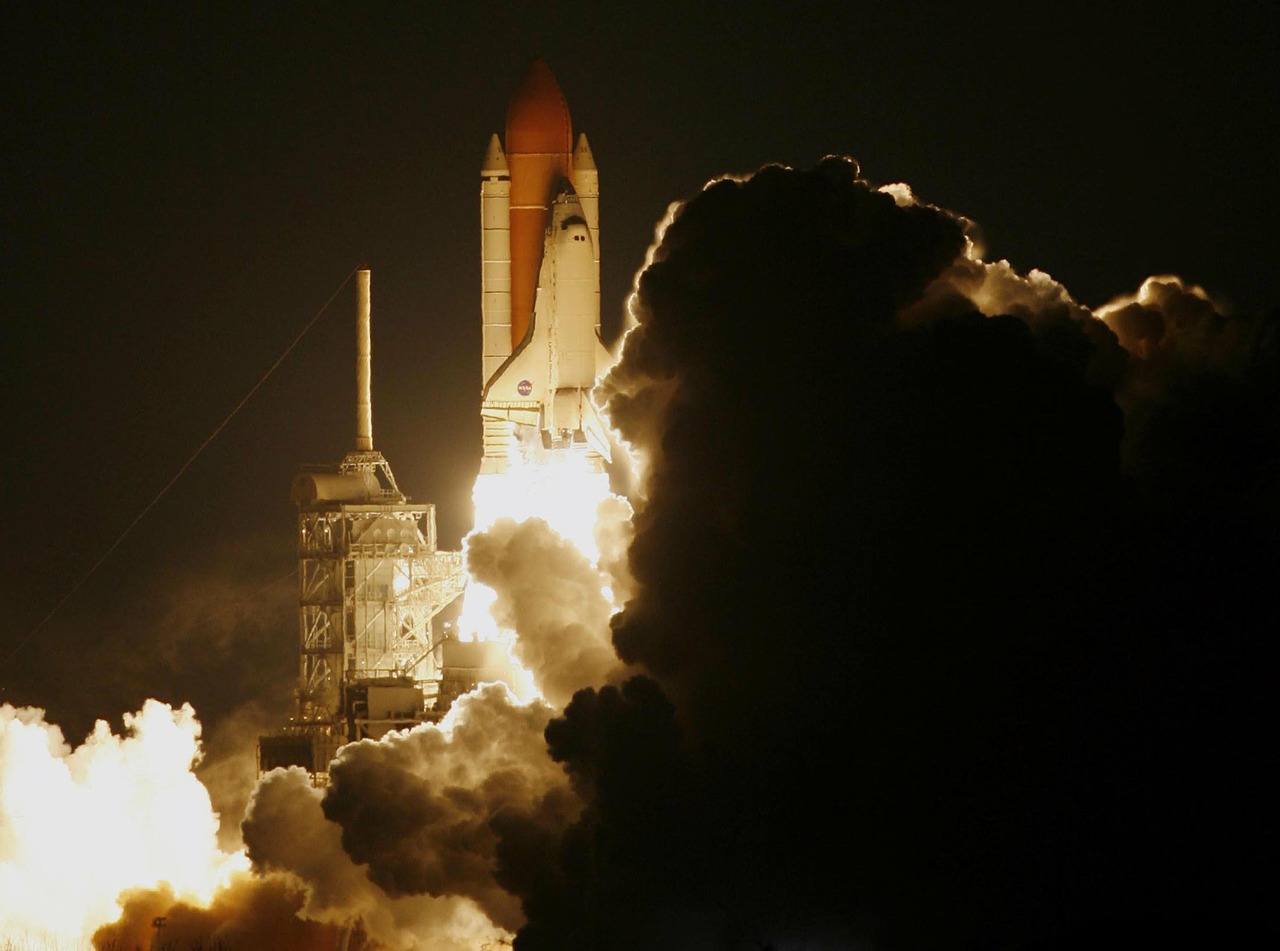 Move over, David Bowie. There are now a few someones more awesome than your intergalactic hit song, and they are the greatest space commandos that ever lived—or NASA, as we call them, for short. Kidding aside, when we think of the United States' National Aeronautics and Space Administration, we usually associate them with million-dollar space ventures and exploration towards parts unknown. More importantly, when we talk about NASA, we talk about images.
Perhaps the most iconic and most enduring in our history is the one taken by Commander Frank Borman, Command Module Pilot Jim Lovell, and Lunar Module Pilot William Anders while aboard the Apollo 8 in 1968. Called "Earthrise," it was the Earth looming in the moon's horizon—an awe-inspiring reminder of our place in the universe.
One astronaut's quest to deepen our relationship with space and life
In the grander scheme of things, to see our beloved planet from above is one of the most visually arresting experiences we could ever have. Now, thanks to Col. Chris Hadfield, former commander of the International Space Station, we have 45,000 breathtaking images of the earth, all of which he took during his space flight around the world.
He came to fame when he started sharing these pictures in his Twitter account, beaming them to us together with bite-sized thoughts, errant observations about our existence that toe the line towards the philosophical. In an interview, he muses about his time outside our atmosphere: "…[T]his is a glimpse into an understanding of ourselves that no one has seen. I found it overpoweringly visual…The textures and colours of the world are constantly changing, and a whole continent is rolling by next to you, while this huge gold and silver and white spaceship is there in your hand, and if you just look behind it, there's the whole universe. Infinity."
A library of space sounds: recordings of fullness and emptiness
One of the most grounding things in two recent films, Gravity by Alfonso Cuaron and Interstellar by Christopher Nolan, is the character of sound. Its very presence and absence carries the weight of the experience to another level, making us grip our seats. We are riveted, and we suspend our disbelief, fully giving ourselves over to the telling of how it is. The fantastic cinematography deserves praise, but so does the whole body of sound.
Today though, there is no need to recreate what reverberations must have been like—if there was any—in the deep and dark recesses of space. NASA's generosity is such that they have shared a massive library of space sounds to anyone willing to listen. This openness ultimately conveys an investment towards documenting the whole story of our humanity—from the momentous recording of "One giant leap for mankind" to the historical and heart-stopping clip of "Houston, we've had a problem."
Peter Kirn of Create Digital Music was excited to explore the archive, which includes "rocket sounds, the chirps of satellites and equipment, lightning on Jupiter, interstellar plasma and radio emissions." Elsewhere, specifically in Audioboom (AIM:BOOM), an audio platform devoted to the spoken word, other users have also uploaded their own recordings of space-related sounds, like this one of space shuttle launch.
AudioBoom CEO on how he plans to make business cash generative
Whether for remixing, or art projects, or just a simple appreciation of human achievement, sound proves to be an integral part of the space experience.
How technology evolves upon human connection, and vice versa
By the end of Col. Hadfield's space missions, the way he saw the world has profoundly changed: "I've had a chance to see something that is way outside everybody else's frame of reference and gives a perspective that is very different from everyone else's. So how do you then rationalise that with the rest of your life?"
Kevin Fong, director of University College London's centre for space medicine, says of the changing times: "We've seen a transition, a breaking down of the barriers, between people who experience space and those who want to experience space vicariously."
Our constantly evolving technology, for all its flaws, has made possible for us to go further out there than we've ever been. Perhaps it's not too much of a reach to say that the journey has to be made so that we can eventually find our way back home.
_
This article may include forward-looking statements. These forward-looking statements generally are identified by the words "believe," "project," "estimate," "become," "plan," "will," and similar expressions. These forward-looking statements involve known and unknown risks as well as uncertainties, including those discussed in the following cautionary statements and elsewhere in this article and on this site. Although the Company may believe that its expectations are based on reasonable assumptions, the actual results that the Company may achieve may differ materially from any forward-looking statements, which reflect the opinions of the management of the Company only as of the date hereof. Additionally, please make sure to read these important disclosures.