Beychella: Coachella 2018 soars with Beyoncé's performances
Beyoncé owns Coachella and makes history, becoming the first African American woman to frontline the famous musical festival.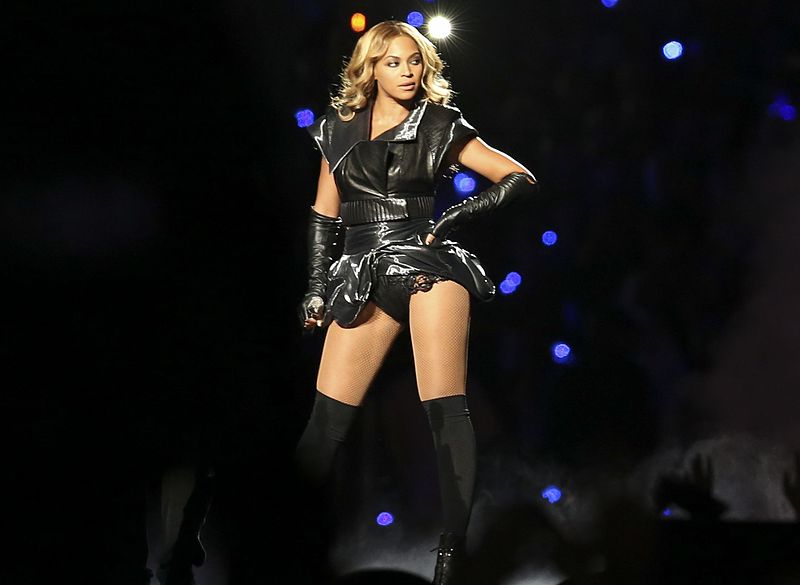 This year's Coachella music festival was one for the books. The two-weekend event held in Indio, California on April 13-15 and April 20-22 was headlined by big-name acts such as The Weeknd and Eminem, together with other musical artists from different genres. However, one artist just made history for the 19-year-old event, and it was the Queen B herself, Beyoncé.
On Saturday, April 14, Beyoncé performed a 105-minute set alongside Destiny's Child, JAY-Z, and Solange, Billboard reported. The performance was of epic proportions: the Queen B had 100 backup dancers and a 200-member marching band, per MarketWatch.
The set was also noteworthy as Beyoncé became the first black woman to headline the festival. Additionally, it was the most-viewed performance live streamed on YouTube, garnering 458,000 simultaneous views worldwide. That's such a huge comeback, considering that Beyoncé canceled her performance at Coachella last year following the news of her pregnancy.
News magazine Time reported that Beyoncé's appearance in Coachella presumably earned her over $3 million. While the organizer did not elaborate on the singer's compensation, organizers previously "hinted" at paying expensive fees to book famous performers.
Overall, this year's Coachella is considered to be one of the biggest on YouTube as it was streamed by 43.1 million people from 232 countries. The festival was also the most-viewed live festival on the popular video platform. Fortune reported that Coachella garnered 24.5 million live views in 2017, but this year has seen a 75 percent increase, reaching 41 million.
A change in musical taste
According to a report from the Los Angeles Times, Coachella's promoter Goldenvoice is "responding to shifts in popular taste." That means that the promoter is working to book talent that attracts more crowds. For each weekend, Coachella has over 100,000 passes to sell each weekend, and the company is making an effort to broaden the diversity of the festival's lineup.
Apart from hip-hop and R&B acts, Coachella also had Latin musicians such as Colombian-American singer Kali Uchis and the Los Ángeles Azules from Mexico.
The Coachella "enterprise"
The first Coachella festival started in October 1999, after Pearl Jam became vocal about the high processing fees that Ticketmaster added to each ticket sold. The band was reported to deliberately seek out a venue that wasn't controlled by the ticket sales company, bringing them to the current grounds of the Coachella festival, the Empire Polo Club.
Coachella was founded by Paul Tollett in 1999 and organized by Goldenvoice, a subsidiary of Anschutz Entertainment Group (AEG) run by billionaire Philip Anschutz. The event features plenty of music genres ranging from rock and indie to hip-hop and electronic dance music, AXS detailed. Aside from concerts, art enthusiasts can also enjoy the event with its art installations and sculptures.
The first Coachella festival in 1999 was held over two days. While it took a pause in 2000, Coachella became an annual event starting April 2001 as a one-day event. In 2002, the festival returned to the two-day format. In 2007, the event expanded into a three-day event, and in 2012, the organizers added a second weekend.
Over the last decade, Coachella became more popular than ever, with its profit soaring over the years. Black Enterprise reported that in 2007, the festival made $16 million. When the festival moved to two weekends in 2012, the festival earned $47.3 million. In 2015, Coachella became the highest-grossing music festival in the world, making over $84 million in ticket sales. The total doesn't include the revenue generated from merchandise, food and beverage sales. The following year, Coachella topped its earnings when it made $114 million. This year, the festival is likely to beat last year's earnings with already sold out tickets for general admission tickets costing $429 and $999 for VIP passes.
Breaking down the expenses at Coachella
Coachella is one of the hottest concerts to date, but it can also burn a hole in one's pocket; after all, quality entertainment doesn't come cheap. According to Desert Sun, the event started pre-selling its tickets in June 2017, with general admission passes priced at $429 and VIP passes at $999. In less than four hours, the passes for the first weekend have run out.
Meanwhile, Coachella's website explained that parking costs $60, while tent and car camping cost $113. Those who are not inclined to go camping can opt for a four-person tent on El Dorado. People will have to spend $3,316 for general admission passes and a tent and $5,600 if they want to avail VIP passes along with a tent.
In a separate Time article, airfares to Coachella were not as expensive as they seem. Citing travel app Hopper, roundtrip flights to Los Angeles International Airport (LAX) would cost an average of $230, but heading to Palm Springs International Airport, which is nearer to the venue, was more expensive.
For those who thought about Uber as an option, availing its services was definitely expensive. Meanwhile, travel company Hipmunk said that rental cars would make people shell out approximately $66 per day. With all these pricey choices, a shuttle bus was a good idea as a shuttle pass for the event cost only $75.
Food and drink are also some of the highlights at Coachella. One bottle of beer at the Craft Beer Barn was $10, and the Heineken Experience offered drinks at $8. On the other hand, fine dining at the Outstanding in the Field, a four-course meal prepared by famous chefs, cost a whopping $225.
(Featured Image by Pete Sekesan via Wikimedia Commons. CC BY 2.0)