Why big data is a game changer for the real estate industry?
Big data helps to automate dataset analysis from various sources. In the real estate industry, this technology can be a boon for ordinary users and entrepreneurs.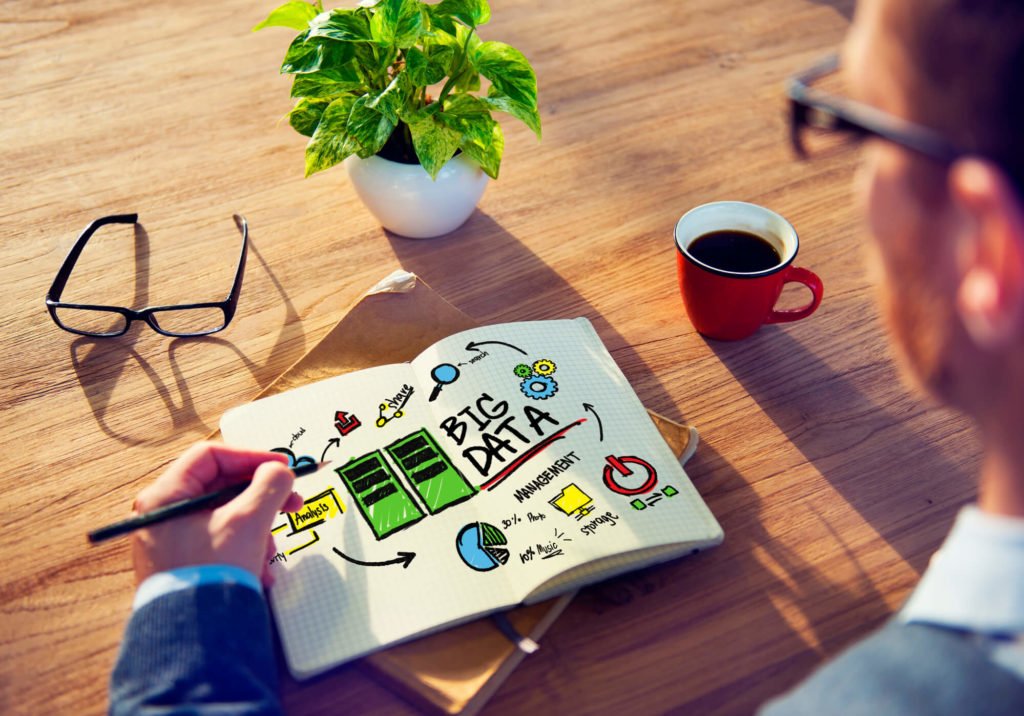 Data is in every move of your potential customers. But the point is, all those messy set of numbers and actions must be analyzed before you could extract a shred of valuable data from them. Since the analysis of large datasets is a troublesome and, in most cases, impossible for human beings, computer algorithms come to the rescue.
These days, big data is being integrated with a variety of industries and the real estate sector is not an exception. The technology offers a plethora of benefits and use cases for professionals (and not only) somehow involved in the real estate industry.
The future of big data in real estate
The main goal of big data in any industry is to automate dataset analysis from multiple sources. As I have already said, it is a time-consuming or even impossible process for human beings. And so, many companies strive to optimize their time and money expenses as well as get rid of the human factor.
Big data works in couple with machine learning and such a tandem is able to provide employees with a solution of a certain problem. For example, many banks already use the technology for credit appraisal and base their decisions on analysis.
What about real estate?
Big data has endless potential for both ordinary users and entrepreneurs. Talking about its use for business, I should single out the marketing field (e.g. personalized offerings) and identification of the most suitable areas for building one or another property.
What concerns the usefulness of big data for the end customer (e.g. homebuyer), it can be applied to evaluate different properties according to multiple parameters and suggest the most suitable one. It is pretty relevant taking into consideration that realty data is often inaccessible to homebuyers or is insufficient.
Benefits of big data in real estate
It is high time to consider the big data benefits that help both customers and real estate agents.
1. Reduction of risks
Commercial companies that work in the real estate field has started using big data solutions to reduce their fincancial risks. With the help of predictive analytics, such companies are able to analyze multiple parameters: total building condition, year of construction, reconstruction records, current owner information, etc. Based on the mentioned data, companies can evaluate a property and provide their customers with up-to-date data and give them relevant recommendations.
2. Customer engagement
Real estate agents are often faced with the problem of ambiguous customer behavior and, in many cases, they cannot understand what went wrong and why customers do not like one or another house. A specialized software is able to conduct an analysis and find out the needs of one or a group of customers. All this has a positive effect on the overall engagement rate.
3. Faster property evaluations
All homebuyers want to know the exact price of the property before making the final decision. However, it is not that easy to estimate the chosen property fast because a precise estimation requires a lot of data (overall condition of the house, area, etc.) Big data-powered solutions can greatly boost this process by automating data collection. This way, real estate agents and homebuyers can both get the most precise price in a short period of time.
4. Simpler decision-making
The combination of AI and big data technologies contributes to the creation of smart algorithms that can help with decision-making. Consequently, real estate companies can make informed decisions faster and with maximum accuracy.
5. Marketing strategy
The power of big data can also help real estate agents guide their marketing efforts on the right customers. Nowadays, many agents use social media networks to get the necessary information about potential customers and then try to target them through marketing. However, this scheme is not perfect and might not work sometimes. The joint forces of big data and machine learning can help them contact the right people at the right time. In other words, algorithms can identify individuals who want to buy a house and connect real estate agents with them.
6. Insurance
Real estate insurance services are also in demand and big data can help there too. With its help, insurance companies can calculate risks as well as learn the exact type of insurance people need in one or another region.
All the cases described above are possible only under the condition of custom software development.
Use cases of big data in real estate
Let's now consider some of the big data use cases for real estate that can be applied for both designing complex systems and real estate app development.
Data transparency
Tech giants like Zillow, Trulia, and Redfin work hard on processing realty data and providing customers with a detailed information without any barriers as it is now. Up-to-date and clear information is the main feature of those services.
Example: Zillow has developed a Zestimate tool that leverages the power of big data and is capable of calculating real property value as well as average market value by regions. In addition, Zestimate can predict the future value of a property based on the current market data.
Growth of sales
Big data is also used by real estate companies in order to analyze the preferences and interests of their website visitors. This way, they are able to constantly tailor the information available on the website to user needs.
Example: Trulia has created a software that allows studying customer's preferences as well as their financial status. It is called Trulia Insight and is available only for the company's employees. As stated, the company successfully identified 72% of their customers who were ready to purchase a house.
Advanced features
Trulia and Zillow both use big data to provide their users with flexible filters like:
Peculiarities of a property location.

Homebuyers can study the neighboorhood and find out what educational establishments, cinemas, nightclubs and so on are located nearby.

Crime rate.

Companies use big data to calculate the crime level in different regions and let their users see this indicator.

Level of education.

This filter shows the prestige as well as the education level of educational establishments like schools, colleges, and universities that are situated in the area of a property.
Wrapping up
As you see, the future of big data in the real estate industry is pretty promising for both businesses and homebuyers. It will lower the number of barriers every party face during searching and selling real property as well as make the finding of a perfect house much faster.
(Featured image by DepositPhotos)
—
DISCLAIMER: This article expresses my own ideas and opinions. Any information I have shared are from sources that I believe to be reliable and accurate. I did not receive any financial compensation for writing this post, nor do I own any shares in any company I've mentioned. I encourage any reader to do their own diligent research first before making any investment decisions.