Woman to Watch: Biotech pioneer Kiran Mazumdar-Shaw
Kiran Mazumdar-Shaw's her leadership shines in biotechnology among other things.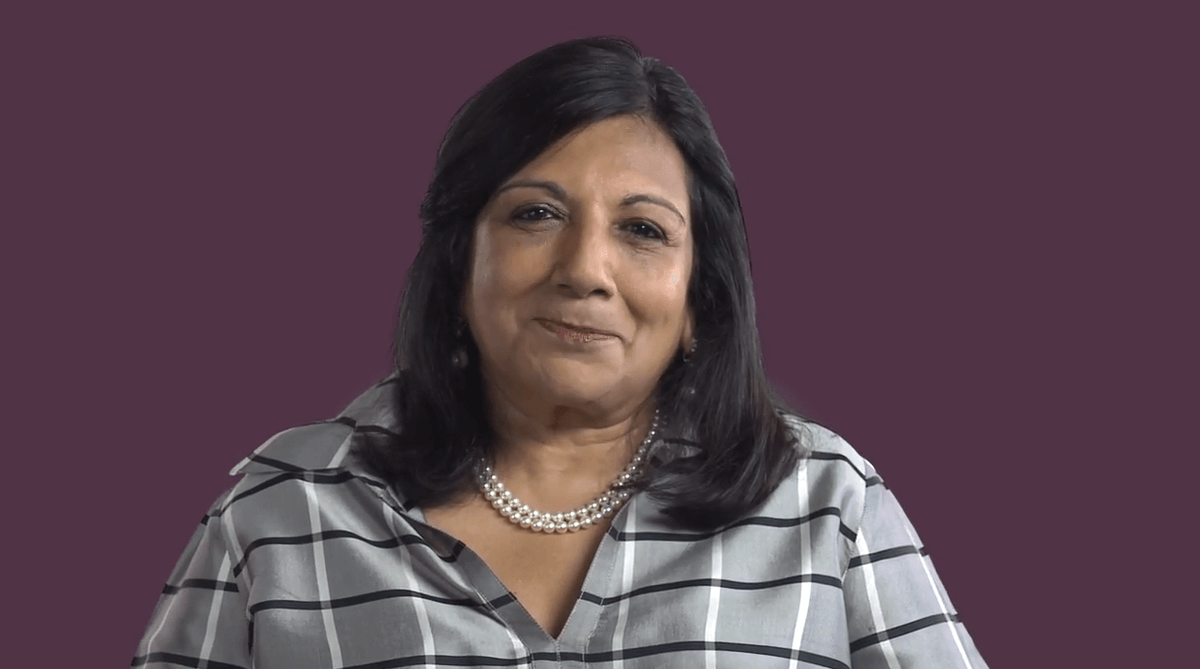 Kiran Mazumdar-Shaw is an Indian entrepreneur and the founder, chairman and managing director of biotechnology company Biocon in India. She is also the chairperson of the Indian Institute of Management Bangalore, replacing former chairman Mukesh Ambani in 2014.
She recently earned some buzz when she happened to be included in Forbes' list of 100 richest persons in the country, placing at the 72nd spot on the list with a net worth of $2.3 billion. She was joined by other Indian women such as O.P. Jindal Group chairperson Savitri Jindal and USV chairperson Leena Tewari.
Mazumdar-Shaw's early life and career
However, before reaching this peak in her career, Mazumdar first studied biology and zoology, and also got a bachelor's degree in the latter, from Bangalore University. She also studied malting and brewing and acquired a master's degree in that course from Ballarat College at Melbourne University.
Mazumdar began her career as a trainee brewer at the Carlton and United Breweries in Melbourne. She also worked as a trainee maltster at Barett Brothers and Burston. Both jobs are far cries from her current field. Following her jobs at the two breweries, she then landed a technical consulting job at Jupiter Breweries in Calcutta and a technical manager position at Standards Maltings Corporation in Baroda.
Establishing Biocon India
After her time working in breweries, Mazumdar got a job offer in Scotland. However, before moving there, she had a meeting with Biocon Biochemicals founder Leslie Auchincloss. Auchincloss told her he was in the search for the right person to be the leader of Biocon's Indian subsidiary, and this meeting was the start of the shift in Mazumdar-Shaw's life.
In 1978, Mazumdar entered Biocon Biochemicals in Cork, Ireland, as a trainee manager to get the grasp of the industry and the company. After her training in Ireland, she returned to India to begin the foundation of Biocon India.
Recounting the start of Biocon India, Mazumdar's initial office was in her house's garage. The company's establishment was not exactly as smooth as it was thought to be because there were numerous challenges such as not being taken seriously because of her young age and gender. Her business model also added to her struggle of lending money from banks, and there is also the challenge of looking for and hiring professionals. All of these hardships came from the factor that businesswomen were seen as a "high risk" in the entrepreneurial industry.
Aside from the personal challenges, there is also the limitation of technology. In the late 1970s, the antiquated infrastructure of India cannot accommodate her company that well. Biocon India, like other biotechnology companies, requires up-to-date laboratory equipment, progressive scientific expertise, sanitary laboratories and uninterrupted supply of electricity and water.
However, equipped with her determination, Mazumdar trudged through the trials and successfully accomplished the hardest task of setting up a company. All her efforts paid off as well because Biocon India became the forerunner in the Indian market in the manufacture and export of enzymes. What is more impressive is that the company is already exporting in Europe and the U.S.
In 1989, Unilever acquired Ireland's Biocon Biochemicals. It also had a merger with Quest International, Unilever's subsidiary. This deal affected Biocon India as Unilever became a shareholder of Biocon Biochemicals.
Unilever sold its specialty chemicals department, which Quest International and Biocon Biochemicals are included, in 1998. Then Mazumdar and John Shaw, her fiancé, bought Biocon's stocks back, helping Biocon become an independent company.
According to Mazumdar-Shaw, her company's growth started happening after her getting married to Shaw. She sees her husband as a significant and inspirational person not only in her life but also in her company.
The rise of the Mazumdar-Shaw Cancer Center
This deep love of Mazumdar-Shaw for her husband brought more weight and added more fuel to the fire that ignites her desire to help him and Nilima Rovshen, her late best friend, combat a disease called renal cell carcinoma.
The struggles of her husband and her best friend led to Mazumdar-Shaw's collaboration with Narayana Hrudayalaya's Devi Shetty. This partnership led to the establishment of a hospital in 2010, which they named the Mazumdar-Shaw Cancer Center. The hospital will give patients who cannot afford medical treatments a chance to fight against cancer. Yamni Mazumdar, the mother of Mazumdar-Shaw, is one of the hospital's patients.
Even as she juggled between Biocon and the hospital, she took care of her loved ones afflicted with life-threatening diseases like cancer. And during the process of caregiving, she took away one significant lesson on how to support a family member dealing with cancer: never letting his or her confidence plummet to the lowest point. The confidence is essential in keeping the morale of the afflicted ones high as the fear of succumbing to the illness persists once it sets in them.
Influences in Mazumdar-Shaw's life
Mazumdar-Shaw had a lot of influences in her life. The prominent ones are chemical engineer Raghunath Mashelkar, Devi Schatty and ICICI Ventures founder Narayanan Vaghul, who was taken aback by her determination and confidence in starting a biotechnology company at a time when such industry was way ahead of its time.
But out of all the influences, Mazumdar-Shaw's father played an essential role in her road to triumph. He believed in her capabilities and intelligence, unlike most fathers during a time when they ignored their daughters' talents. She said that he told her to apply her intellect "to do something meaningful."
Mazumdar-Shaw's father also enthusiastically supported her during the founding of Biocon India. He also taught her to treat her people respectfully as they are the most important factor in a company. She heeded his words, and this practice led to her beautiful relationship with her crew and a casual and comfortable vibe at the office.
Part of the 2010 Time 100
Back in 2010, Time Magazine included Mazumdar-Shaw in its list of the 100 Most Influential People in the World. The magazine cited her feisty resolve to create a biotechnology company in what seemed like a difficult time for such company to exist and her defiance to hindrances as key reasons behind her and Biocon India's success.
Along with the Mazumdar-Shaw Cancer Center, Mazumdar-Shaw also helps 100,000 Indian citizens with their health insurance coverage through her $2 million annual donations.
Some tips for women to achieve success
In an interview with The Economic Times in December 2016, Mazumdar-Shaw talked about creating a workplace good for women. She also shared some tips for women to make their potential successes a reality.
With sexual harassment a prevalent issue for women in the workplace, Mazumdar-Shaw stated that creating a work environment filled with trust and awareness will help reduce incidents of said crime.
The Indian entrepreneur also imparted some advice for women to follow if they want to keep going on their respective paths. She said that women must ignore criticism as they will always exist to discourage anyone from fulfilling their dreams. As clichéd as it sounds, believing in oneself is also a powerful motivator to live a successful life.
(Featured image by Chemical Heritage Foundation via Wikimedia Commons. CC BY-SA 3.0)