What you should know about before booking via a third-party site
While online bookings through third-party sites provide convenient travel transactions, commission fees might be eating chunks of your payments.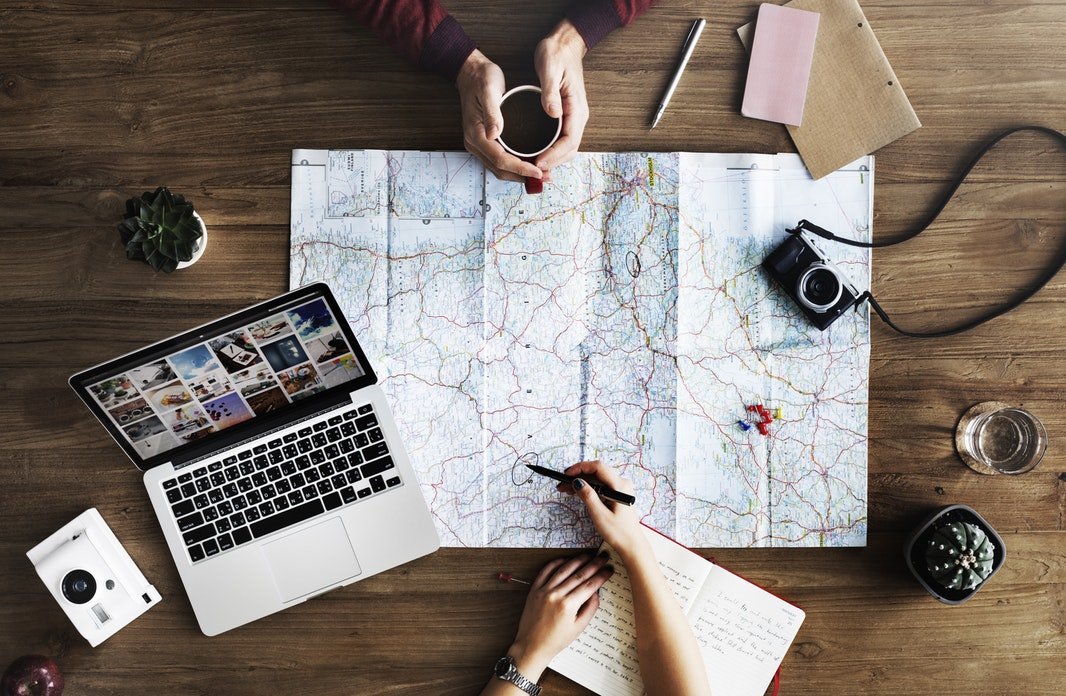 If you're like most travelers, you book your vacation rental online through a third-party website. Of the top 100 vacation-rental sites, 76 percent are third-party sites—Booking.com, TripAdvisor.com and Airbnb.com are the top three—according to a study by Semrush.com, an online marketing service.
The rest are sites such as ownerdirect.com and websites of hotels where you can book a room directly—for example, Marriott.com.
"People still visit third-party websites more than any other resource," says Semrush spokesman Eugene Levin, who coordinated the study.
If you book your vacation rental through a third-party site, you can easily compare prices, use a secure payment system and enjoy a rental guarantee. If you book directly from an owner who knows the area well and has a vested interest in your return, you may be able to negotiate a lower price and have a more authentic vacation. No matter what you decide, I have some useful strategies that could save you time and vacation dollars.
Some travelers wouldn't dream of booking anywhere but online through a third party. Sofie Couwenbergh, a frequent renter, uses sites like Booking.com and Airbnb to find her rentals.
"Third-party sites usually have better renter protection in place, as well as systems to file a dispute if anything goes wrong," says Couwenbergh, who publishes a travel tips site called WonderfulWanderings.com from her home in Leuven, Belgium.
A large site can also apply pressure to rental owners to deliver the best experience possible.
"If they don't, they'll get bad reviews, and they can easily be pointed to publicly," Couwenbergh says. "Much more so than if they just advertise via local ads or something like that."
It's also easier to comparison-shop for rentals on a third-party site.
Meredith Middleton, a pharmaceutical sales representative from Atlanta, likes a site called Tripping.com, which searches a database of 12 million properties, including HomeAway.com, VRBO.com and Booking.com.
"It saves tons of time by not having to search through each of these sites individually," she says.
Another benefit: Third-party sites also offer loyalty programs that can reward frequent guests. Earlier this year, for example, Airbnb announced plans for a "Superguest" program that will recognize its most frequent customers.
But there are also drawbacks if you book your vacation rental through a third party. The biggest: higher fees.
Michelle Williams, the general manager for Atlantic Vacation Homes, a vacation-rental company in Gloucester, Mass., says rentals used to cost the same no matter how you booked them.
"In the last couple of years, the big online travel agencies have instituted higher commissions from the rental managers and also started charging the travelers," she says.
So while you may find a wider selection and the promise of more security by booking through a third party, you could end up paying more.
Some of the best rental units may not be listed on third-party sites, thanks to the recent increase in booking fees. Also, discounts may be available during off-peak travel times that you might be unaware of if you booked through a third-party site.
Destination-marketing organizations like direct bookings, too, because rental owners are more accountable to their guests.
"You're working with local residents who know our area and are dedicated to providing you with a great vacation experience," says Herb Malone, CEO of Gulf Shores & Orange Beach Tourism, which promotes tourism for Alabama's beaches. "It makes a difference, and it's what keeps people coming back year after year."
Frequent vacation renters say the biggest benefit is the savings. "It is always cheaper to book directly," says Suewan Kemp, who publishes a travel-advice site called Rtwfamilies.com. "We do it when we can."
But there's a downside to direct bookings. A direct-booked property may omit or downplay certain missing amenities, such as wireless internet connections or a washer and dryer. An owner may push a restrictive contract in front of you before you check in. These homegrown contracts are sometimes littered with surprises such as cleaning fees or non-disparagement clauses that limit your ability to review the property on social media.
What do vacation-rental owners have to say about this? It depends who you ask. Some say it doesn't matter how you book as long as you book.
Gail Goodwin, who owns and manages several high-end luxury vacation rentals in northwestern Montana under the name Montana Bear Properties, receives many booking directly from consumers by email or through her website, and the remainder through VRBO, HomeAway and Airbnb.
"The only reason I like when guests contact us directly is that we're allowed to communicate directly before booking," she says. "That gives us the opportunity to help sell them on our area, if they're still up in the air with their plans, and allows us the opportunity to be of greater service to our guests in advance."
Chaya Friedman of Kaunakakai, Hawaii, who owns two oceanfront condos on Molokai, also prefers to work directly with renters.
"We don't have to pay a commission to the third party," she says. "The third party sometimes handles damage deposits, but if we accept a booking from the renter on our own website, we take a $150 damage deposit, and return it after the visit. It's a little more work, but better for us financially."
Not all owners feel the same.
"I absolutely prefer to work with a third party," says Christy Liu, who owns a rental home in Narrowsburg, N.Y. "It's safer for both renter and owner. Insurance, secure payments, a helpline if necessary—these are all benefits of having an intermediary. Also, not to mention all the online tools that give more visibility to both parties."
I've done it both ways. Sites such as Flipkey.com and VRBO allow you to quickly check vacation-rental inventory and get a sense of prices in that market. For a shorter stay, booking through a service like Airbnb may be more convenient. But if you're renting for longer than a week, you owe it to yourself to check with a local real estate agent who handles vacation rentals.
For example, for a recent vacation rental stay near Ogden, Utah, I checked Airbnb and HomeAway first. The rates for a multi-week rental were a little high, so I called several real estate agents. I found a two-story condo at a nearby ski resort for around $110 a night, about 70 percent off the usual rate.
The reason? The "Greatest Snow On Earth"—their words, not mine—took a year off, and the owners were eager to lower their prices. I couldn't have done that online.
My advice: Check rates online and make a few calls. Then go with the best deal.
—
DISCLAIMER: This article expresses my own ideas and opinions. Any information I have shared are from sources that I believe to be reliable and accurate. I did not receive any financial compensation for writing this post, nor do I own any shares in any company I've mentioned. I encourage any reader to do their own diligent research first before making any investment decisions.