The brave new world of manufacturing
The manufacturing industry has evolved from an agricultural-based economy to machine-dominated manufacturing plants.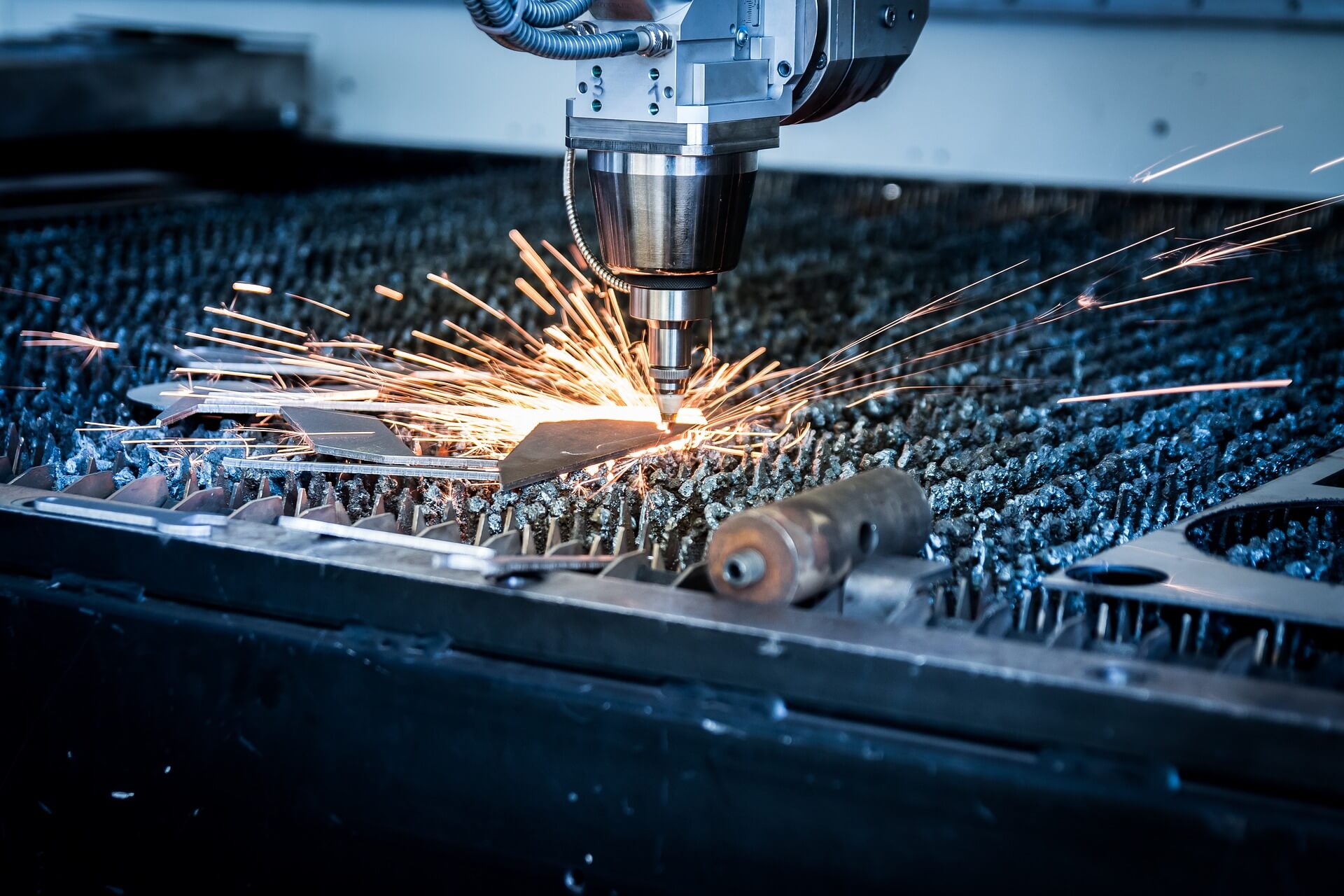 It's been about 200 years since the Industrial Revolution came to American shores and we began the transition from a largely agrarian economy of home-based and handcrafted products to one based in factories and dominated by machines. It was a pretty slow progression, considering that it took over 100 of those years from Eli Whitney's conception of interchangeable parts to Henry Ford's first automotive assembly line, and it was four more decades until the first computer-aided design and manufacturing was possible.
From there, of course, systems and methods have advanced and changed exponentially. Starting with mechanical automation and evolving with integrated circuits, industrial robots, smart cameras, RFID technology, and 3D printing, the technology has exploded. And in order to stay competitive, manufacturers have to constantly evolve with it.
What's to come in the future? Here's what the experts are saying:
The Internet of Things
Digitization is taking over, with smart and interconnected systems becoming ubiquitous in our personal as well as working lives. Multinational consulting firm McKinsey & Company estimates that by 2025 the potential economic impact of the internet of things (IoT) applications in manufacturing facilities alone will be $1.2 to $3.7 trillion.
The World Economic Forum, a membership organization of the world's 1,000 leading companies, reported from its annual meeting that "In a future where all 'factory objects' will be integrated into networks, traditional control hierarchy will be replaced by a decentralized self-organization of products, field device, and machines." This means that production processes will be able to accommodate even the smallest of quantities on the spot in a cost-effective manner and with timely results.
The Forum report makes the point that consumers are driving this development with their desire to design and order products individualized just for them with a few simple mouse clicks and without paying a costly customization premium or waiting for delivery from halfway around the world where labor and overall production costs might be lower. More and more, customers want it their way and they want it now.
Collaboration
For traditional manufacturers to succeed in bringing their operations to this higher level, there needs to be a collaboration between the manufacturing industries and the IT and automation technology specialists that will feed them. The World Economic Forum suggests that holistic smart manufacturing solutions might best be developed in centers where small, medium and large-sized companies work in concert with each other and with the people who develop these technologies. In what might sound like a leap of faith, the Forum members pose the possibility of thus generating independent solutions that are not the property of any specific company or brand and can be shared openly by multiple entities.
The Human Factor
According to the Robotics Industries Association, an all-time high total of 9,773 robots, valued at over half a billion dollars, were ordered from North American robotics companies during the first quarter of 2017. This represents a 32% increase over the same quarter in 2016, which had set the previous record, and there's no sign that the upward won't continue.
Educating, retraining, and integrating the current workforce into this brave new world are going to be important factors as robots continue to do a growing number of manufacturing tasks. Hal Sirkin of Boston Consulting Group points out that because the cost, as well as the size of robots, is decreasing, they're now being used in applications beyond the heavy manufacturing lines of automotive plants and the like where they originally were employed.
Bob Doyle of the RIA says that robots have become more adaptive to other applications due to advancements like gripping and vision capabilities that allow robots to see and execute "pick-and-place" operations that hadn't previously been possible. He says that one of the most popular robots on the market today are those that work side-by-side with humans.
"We are excited to hear about the new jobs being created and how companies such as Amazon, GM, and others are training and retraining their workforce to enable them to embrace these higher skilled jobs," President of RIA, Jeff Burnstein said.
Where Can You Fit In?
The one thing that's sure is that while complicated devices and the means to create them take the separate skills and talents of specialists in mechanical, electrical, chemical, and computer engineering, it's the systems and control engineers who coordinate everyone's efforts to make all the human and technological elements work together. Even if you're currently working full time, you can earn a master's in systems and control engineering online and be on your way to the next step in your career.