What corporate innovation will look like in 2020
Innovation is the key to corporate success, but it's taking on a different look these days. Instead of relying on internal R&D or purchasing innovation through M&As, companies will increasingly spin out their new ideas into startups. In doing so, they can expand their reach and even find paying customers among their competitors.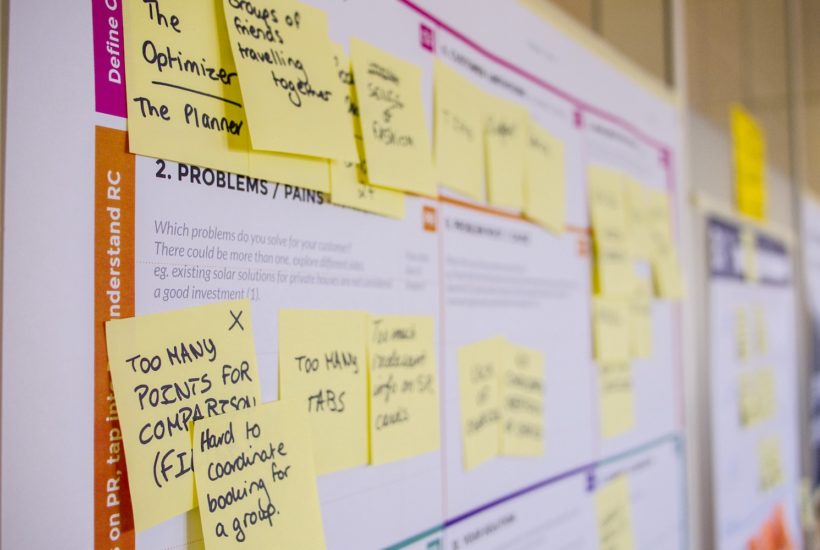 Corporate innovation has historically been focused on internal process optimization and new process creation. Within that model, business leaders invested in research and development to boost their brands and gain a competitive advantage.
But the approach shifted, and businesses started looking externally for corporate innovation. Mergers and acquisitions brought new ideas to the table and allowed companies to diversify their interests. Think, for instance, of Martin Sorrell, who took over WPP in 1986. The company was still called Wire and Plastic Products, but he transformed the business into a world leader in communications through a series of acquisitions.
While both the new and old approaches to corporate innovation rely on bringing new ideas into business, moving innovation beyond internal processes can have a major impact. Spinning out startups enables companies look at the ideas that drive their businesses and take them outside their own four walls to optimize operations and succeed as new entities.
The alternative approach to corporate innovation
Corporate innovation creates an ecosystem that offers real industry progress. Spinning ideas from within a business out into startups allows businesses to change for the better. Further, spinning out new organizations can extend market reach and enable a business to profit off of its competitors.
There are a few key things to know before taking this approach. First, companies have to foster an environment that's open to change. Often in larger organizations, the focus on policy, process, structure, and procedure can impose controls that stifle innovation and prevent ideas from growing and developing. Like parents, organizations need to be able to let go to help their children flourish.
Because of those sometimes more rigid environments, it's also important for corporations to accept that not every spinout will be a success story. The possibility that something will fail is always difficult to come to terms with, but sometimes it's necessary to take the leap of faith. If you place 20 bets on 20 different businesses, you might expect some to fail — but some might take off like a rocket. Taking chances can lead to both strategic and economic value for your business.
One recent success story comes from the Australian financial services and insurance giant, Suncorp. Analysts saw an opportunity to expand by investing in a small chain of auto repair shops to cut costs and speed up repairs, which had been a slow, expensive process. The chain grew to become the second-largest crash repair organization in Australia, and Suncorp then sold it for $300 million.
While most mergers and acquisitions bring smaller companies into the fold of the core business, Suncorp chose to keep its auto repair business adjacent and separate. This approach allowed leaders in both organizations to focus on their best offerings, and it made it much easier when it came time to sell.
Industries primed for innovation in 2020
The less regulated an industry is, the easier it is for new companies to enter. But the greatest opportunities for innovation often exist in big industries in which the impact of technology has been limited to date. For example, Amazon was focused primarily on books and music in the beginning. Now the company is a retail giant exploring opportunities in pharmaceuticals and healthcare after seeing room to make waves in those spaces.
Check out how these five industries are working toward corporate innovation of their own:
1. Insurance
Many insurance companies date back generations, and their technology platforms can be old and outdated. In fact, it could cost hundreds of millions of dollars and take 10 years to refresh the infrastructure, so these legacy insurance companies usually can't adapt as quickly to market changes.

The best solution for a leading player in this industry, then, is to spin out a new, separate insurance company from scratch. The legacy firm can use its existing channels to gain a competitive advantage over other industry startups, and because the business will start small, it'll be easier to develop the necessary technological infrastructure. The parent company will be happy, and the startup could potentially even outgrow it in time.
2. Healthcare
Healthcare is heavily regulated, and a lot of industry leaders feel held back from trying anything new. In February, General Electric announced that it was shelving plans to spin out its healthcare unit after agreeing to sell its biopharma business to Danaher for $21.4 billion.

But many hospitals and healthcare organizations have implemented great new technologies internally, which could lead to significant profit growth if rolled out to other players across the industry. By taking their intellectual property and spinning it out as a new business, healthcare organizations could reap the fruits of their own innovation tenfold.
3. Hotel Groups
The launch of Airbnb back in 2008 presented a serious challenge to hotel groups in many ways, but especially because of its centralized booking system. Hotel chains have worked to catch up on that front over the last decade, but not many have recognized their potential to spin out.

Whether customers are booking a hotel room, a flight, or tickets to a Broadway musical, they all want a painless reservation experience. Knowing that, one innovative hotel group recently shared its own internal reservation system with others, optimizing its yield and revenue by selling that system to other organizations.
4. Supermarkets
Changing prices in-store at supermarkets used to be a slow and labor-intensive task, but Kroger found a technological solution. It introduced digital shelf labels connected by IoT technology, which let the chain change the prices of its products at the click of a button, cutting down on time and manpower.

Kroger's solution was so good that other supermarket chains took notice. Instead of leaving competitors to develop their own technology, Kroger entered the market as a supplier and began profiting from its rivals. Best of all, its technology isn't limited to supermarkets — it could work in almost any retail environment.
5. Real Estate
New business models are shaking up the real estate market. Companies like Opendoor and Offerpad are cutting traditional realtors out of the business, but experienced realtors can still profit from their industry knowledge by moving into other parts of the value chain.

A friend of mine owns 50 to 60 franchises through Keller Williams, but when he saw his realtors getting cut out, he pursued a partnership with Offerpad and started working with financing and title companies, too. Shifting his emphasis to different parts of the value chain enabled him to maintain his industry presence, while also expanding his opportunities for profit.
Every industry faces its own challenges to innovation, and overcoming those challenges can be difficult. While internal innovation is one approach, and mergers and acquisitions can lead to growth, companies shouldn't limit themselves to just those methods of innovating.
Spinning out startups offers corporations new horizons for growth. Taking a part of the business and building it into a whole new entity could be just the way to get ahead of industry rivals. In the end, those rivals may even come to rely on that spinout for their needs, too.
—
(Featured image by Daria Nepriakhina via Unsplash)
DISCLAIMER: This article was written by a third party contributor and does not reflect the opinion of Born2Invest, its management, staff or its associates. Please review our disclaimer for more information.
This article may include forward-looking statements. These forward-looking statements generally are identified by the words "believe," "project," "estimate," "become," "plan," "will," and similar expressions. These forward-looking statements involve known and unknown risks as well as uncertainties, including those discussed in the following cautionary statements and elsewhere in this article and on this site. Although the Company may believe that its expectations are based on reasonable assumptions, the actual results that the Company may achieve may differ materially from any forward-looking statements, which reflect the opinions of the management of the Company only as of the date hereof. Additionally, please make sure to read these important disclosures.