Bristol-Myers, Celgene merger to lead cancer treatment market in 2019
With a plan of building a premier innovative biopharma company and now a highly diversified portfolio, Bristol-Myers Squibb's merger deal with Celgene is expected to become the biggest in the cancer drug market in 2019.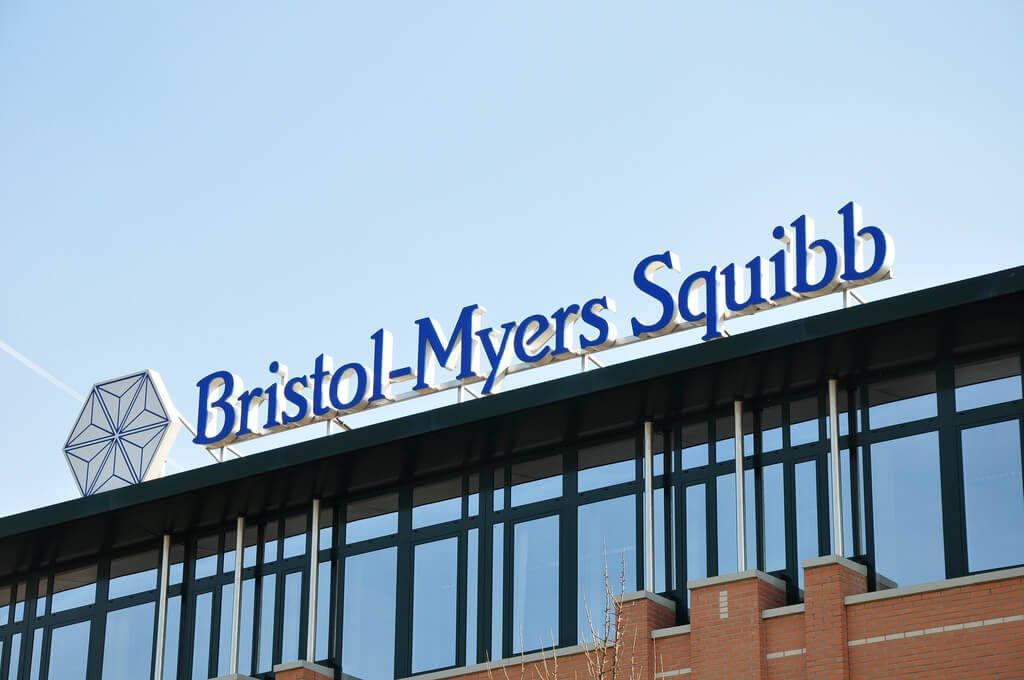 Bristol-Myers Squibb and Celgene announced on Jan. 3 their plan of launching a merger after a finalized acquisition deal. Under the deal, the pharmaceutical company will buy Celgene for $74 billion in combined cash and stock transaction.
The move is expected to place Bristol-Myers strategically ahead of competitions in the multibillion cancer treatment industry. The deal gives the American pharmaceutical company access to Celgene's varied product pipeline, consecutively diversifying its portfolio beyond Opdivo.
For the past years, Bristol-Myers future earnings' growth was solely dependent on that single drug for inoperable or metastatic melanoma. With Celgene, the merger will have nine cancer drugs in its pipeline with estimated yearly sales of more than $1 billion to the maximum sales potential of about $15 billion.
The merger is projected to overtake Roche Holding Co., a Swiss multinational healthcare company which has been dominating the cancer drug industry for more than 15 years now.
Bristol-Myers, Celgene to create premier biopharma company
With the agreement, the two companies will establish a specialty biopharma company intended to provide care and treatment of patients with cancer, inflammatory and immunologic disease, and cardiovascular disease.
The merger is looking forward to introducing 50 high potential assets for its early-stage products for the treatment of solid tumors and hematologic malignancies, immunology and inflammation, cardiovascular disease and fibrotic disease. It will also pursue developments in small molecule design, biologics, protein homeostasis, antibody engineering, and cell therapy.
The deal is especially strategic for Bristol-Myers as it effectively positioned the company at the front line of the cancer drug market that is projected to reach $172.6 billion by 2022 from $121 billion in 2017.
A study published in November 2017 stated that there will be more than 14 million new cancer cases that year alone and cancer will continue to be the second leading cause of mortality worldwide. This number is expected to increase to 21.7 million new cancer cases by 2030.
For context, there were 14.1 million new cancer cases and 32.6 million suffering from cancer in 2012, according to the International Agency for Research on Cancer's estimates.
Bristol-Myers diversified portfolio
For the past years, Bristol-Myers Squibb has relied on Opdivo for its future earnings growth. The drug solely accounted for about 30 percent of the company's overall revenues for its last quarter which ended in September 2018. Opdivo single-handedly brought in sales of about $4.9 billion for Bristol-Myers Squibb.
While Opdivo is expected to consistently deliver sales in the coming years, analysts' forecasts for Bristol-Myers Squibb's growth were already tepid, especially if it will only going to continually rely on a single drug for its future earnings growth. This is where the importance of the merger with Celgene comes in, Forbes noted.
Celgene has various cancer drugs performing impressively under its belt. For one, its blood cancer drug Revlimid generated sales of roughly more than $9 billion and is projected to attain peak sales of more than $15 billion by 2022.
The biotechnology company also has Pomalyst, an anti-angiogenic and immunomodulator drug with annual sales of $2 billion. It also has promising new drugs that are already at their late-stage trials. The company projects that these new drugs will deliver more than $15 billion in sales.
The most important benefit of the merger, however, was that Bristol-Myers Squibb gained access to an extremely promising experimental cancer drug from Celgene, according to Forbes.
Celgene bought Juno Therapeutics for $9 billion in 2018. The biopharmaceutical company has been developing an experimental CAR – T cell therapy. The process allows doctors to genetically engineer the immune cells of cancer patients to make them aggressively fight cancer cells.
Bristol-Myers Squibb to overtake Roche Holding Co.
With a plan for an innovative biopharma company and a newly diversified portfolio, Bristol-Myers Squibb could look forward into a future where it is the leading name in the cancer drug industry.
The Bristol-Myers Squibb-Celgene merger is expected to generate roughly $29 billion in oncology sales in 2020, according to Bloomberg estimates. By that time, it may have surpassed Roche Holding Co., whose sales are expected to decrease to about $25 billion due to tough competition.
Roche has been leading the market for the past 15 years because of its diversification strategy which has now been being adapted by Bristol-Myers Squibb.
Bristol-Myers, Celgene merger compelling financial benefits
As part of the definitive merger agreement, Celgene shareholders will receive 1.0 Bristol-Myers share and $50.000 in cash as well as one tradable Contingent Value Right for each share of Celgene, Bristol-Myers Squibb said in its announcement. For context, the closing price of Bristol-Myers Squibb stock on Jan. 2 was at $52.43. This would mean that Celgene shareholders will receive cash and stock consideration of about $102.43.
Once the acquisition is officially completed, Bristol-Myers Squibb shareholders will own about 69 percent of the merger while Celgene shareholders will own roughly 31 percent.
More so, the merger is expected to generate free cash flow, over the first three full years post-closing, of about $45 billion. Bristol-Myers Squibb promised to continue its dividend policy for the benefit of all shareholders involved.
"We are confident we will drive value for shareholders and create opportunities for employees," Giovanni Caforio, M.D., Chairman and Chief Executive Officer of Bristol-Myers Squibb, said in a statement.
(Featured image by A 4 via Flickr. CC BY-SA 2.0.)