What does building a blockchain company really take?
Blockchain has been enticing for entrepreneurs. Digitex Futures CEO Adam Todd says there may be no one-size-fits-all starter kit to build a successful blockchain company. However, understanding the potential of the space and its simple utility is key. Cryptocurrency allows two people anywhere to transfer value between them without a third party with just an internet connection.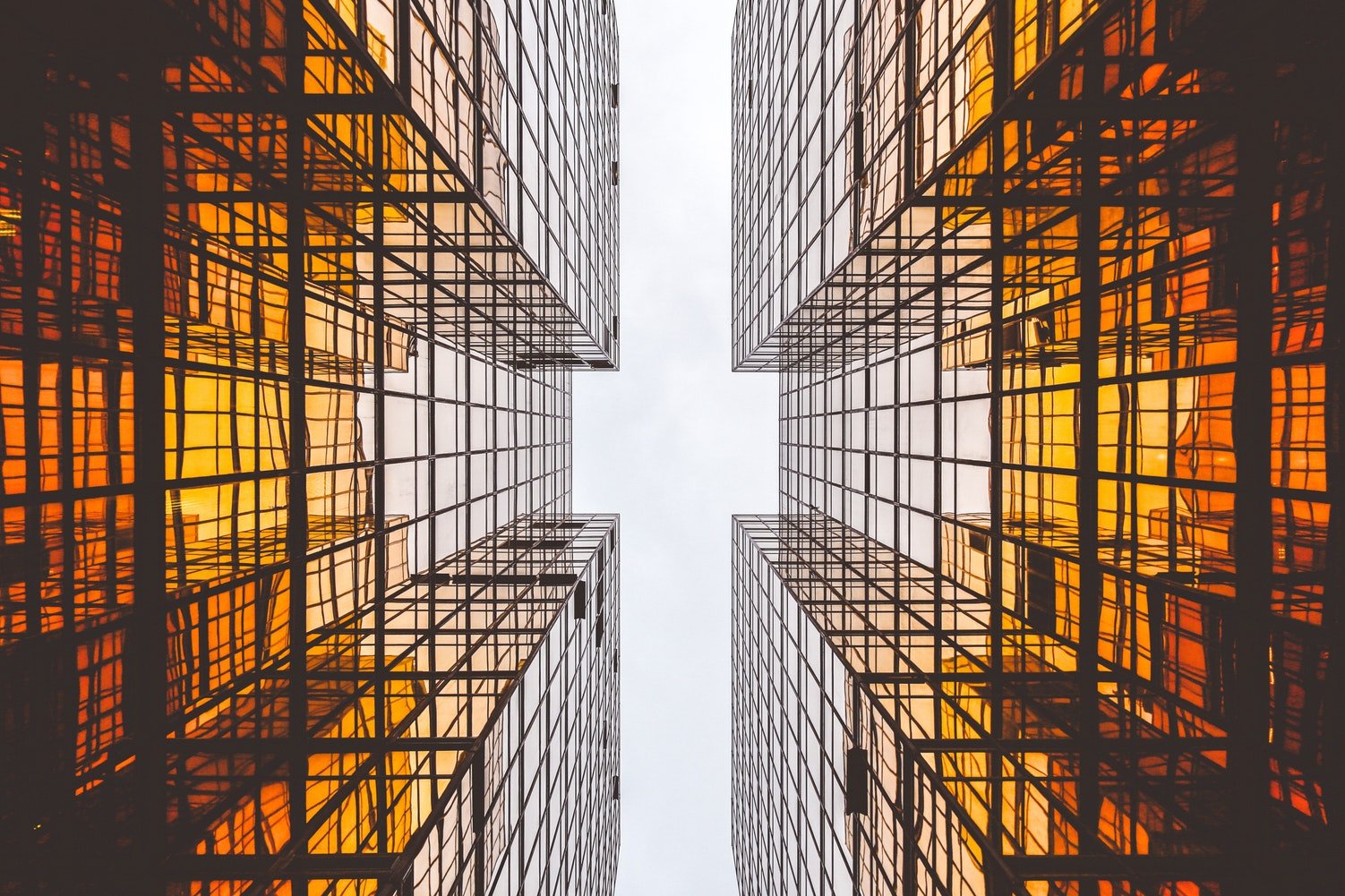 Everyone's talking about blockchain (whether they know what it is or not). As an entrepreneur, there's never been a more exciting time to get in on the ground of a growing industry and realize your goals through a nascent technology. But, what does it take to build a blockchain company? And where do you even start?
"You're probably worried that you don't know enough or that you don't have enough experience or that you don't have enough money but guess what? Nobody does. Forward motion of any kind is worth more than anything else," says Adam Todd CEO of Digitex Futures cryptocurrency exchange.
A former pit trader, Todd knows first-hand what it takes to start a blockchain company from the ground up. He's creating the first cryptocurrency futures exchange to offer commission-free trading. You don't need to know much about trading to understand that's a very big thing.
Todd truly believes his platform will change the landscape of cryptocurrency exchanges and the futures trading industry in general. But how did he even get started and, besides an idea and a will, what does building a blockchain company really take?
Passion should be your driving force
Starting a company of any kind isn't just about having an idea. It requires action and follow-through. And here's where the passion comes in. What happens if you have set-backs on day three or day 90? Do you stop pursuing the goal? Not if you want to build a successful company. Failure is par for the course.
The best entrepreneurs learn to roll with the punches and find solutions instead of problems. Todd came from the cutthroat '90s era of trading in the outcry pits and recalls finding his passion in trading.
"When the market got busy," he recalls, "there would be up to 200 traders in one of the big pits like the Bund, all shouting and making hand signals and jostling for position on the grandstand steps… It was a highly competitive environment that put you on edge. The pits were made up of quick-witted, aggressive young men and there was an electric atmosphere on the trading floor that I've never experienced anywhere else."
Back then, Todd didn't know he would one day raise $5 million for Digitex Futures ICO (or that it would sell out in just 17 minutes). But he did know his passion was trading.
Keep it simple and focus
When starting out, many business owners think they need to be a Swiss Army knife fixing any and every issue. But the reality is, so much time, energy, and money are wasted when using this approach.
Instead of getting lost in the weeds of the day-to-day business, you need to delegate so that you can see the bigger picture. If you're trying to figure out the right color for your website or answering customer tweets, it's time you step back and focus.
Todd recalls the double-sided nature of pits, "Taking quick, single tick profits and also taking losses and scratches very quickly I could trade profitably… But the downside to this type of scalping strategy was the massive effect that trading commissions had on my PnL. Trading commissions would frequently turn profitable days into losing days and I often daydreamed about how life would be without trading fees. It was more of an idle thought, back then I never really expected it would become a reality."
Everyone sees the issue but finding solutions is harder. "As a short-term scalper in the open outcry pits and later on-screen, I was always hammered by trading commissions because I would do so many round turns." So, he focused on the issue at hand and started putting his idea of commission-free trading to paper.
Now he just needed the technology to catch up.
Be prepared to continually evolve
Longevity is based on innovation and adaptation achieved or missed by thinking outside the box. If you can't, make sure to hire someone who can.
The solution to Todd's problem was Ethereum. If you don't know, Ethereum has a second-layer technology called smart contracts. Combining autonomous transactions with custom utility tokens is the key to commission-free trading.
Never take no for an answer                                           
Don't forget, blockchain technology is about developing creative use cases. Be prepared to hear no a hundred times, and also to learn on the job. Todd admits he learned everything about blockchain from Google—and knows that hearing no shouldn't be the thing to make you buckle.
"There's nothing you can't learn on the internet," he says. "And if your idea is good and people see that you believe in it then the money will follow. That was very clearly demonstrated to me recently when our ICO raised over $5 million in 17 minutes. You'll be amazed at how much your life can change in only 12 months if you dedicate yourself to something and commit to making it work."
Understand that obstacles lead to growth
Overcoming obstacles is what proves you have matured in knowledge and ability. "The biggest challenge with the mechanics was staying online during the ICO whilst the website was under heavy and unrelenting DDoS attacks," Todd recalls.
Running a startup comes with all types of obstacles, from technical to legal. Some will be easier to handle than others.
"The regulatory side was relatively simple," Todd says. "We registered the company offshore, which avoided the need to be regulated by the CFTC and also avoided the issue of whether the SEC considers the token to be a security or not."
The takeaway
There may be no one-size-fits-all starter kit to build a successful blockchain company, but understanding the potential for the space is key.
"The fundamentals of cryptocurrency are that it allows two people anywhere in the world to transfer value between themselves without a third party with just an internet connection. The potential of that simple utility is impossible to overstate and if you think that's going away, you're crazy."
As for the future? "It's impossible to even imagine where the blockchain will lead us in the next 20 years", he says. "Just like back in 1995 you couldn't have imagined how fundamentally the internet would change the world… even basic human behavior via the smartphone."
If you're willing to adapt with the evolving technology, don't let a few "nos" stop you, or shy away from taking action, your passion will lead you to places you never thought possible before. What does it take to build a blockchain company? Many things, but it starts with decisive action.
—
DISCLAIMER: This article expresses my own ideas and opinions. Any information I have shared are from sources that I believe to be reliable and accurate. I did not receive any financial compensation for writing this post, nor do I own any shares in any company I've mentioned. I encourage any reader to do their own diligent research first before making any investment decisions.