CEO Spotlight: Accenture's Pierre Nanterme
Before working for Accenture, Nanterme spent a year of service in the French Army.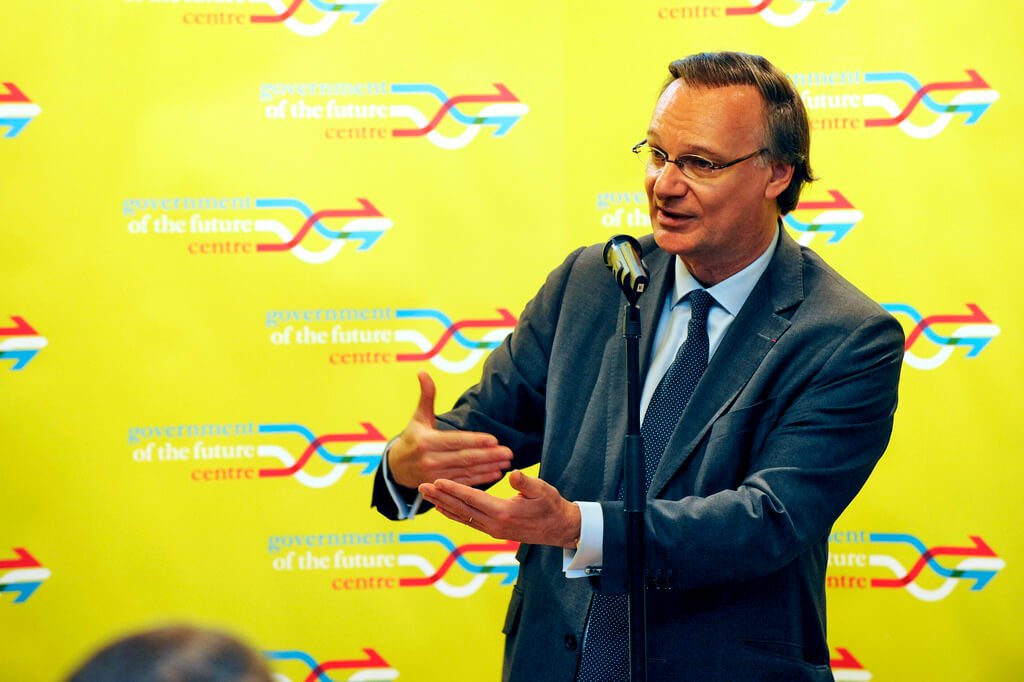 Pierre Nanterme is the current CEO and chairman of Accenture, a professional services company with an incorporated headquarters in Dublin, Ireland. Recently, the company announced that it will invest $200 million in training programs in preparation for the increasingly digital workplace.
Before Accenture
Before climbing his way to the top of Accenture's corporate ladder, Nanterme, a France native, studied at Paris' ESSEC Business School or École Supérieure des Sciences Économiques et Commerciales, where he received his Master of Science in Management in 1981.
Following his graduation, Nanterme jumped right into military service in his homeland. In his LinkedIn article, he wrote that his stint in the French Army, where he served as one of the Alpine Commandos, gave him the opportunity to learn about the discipline required to focus on accomplishing things. He also learned about vigor and passion playing vital roles to one's success. All these lessons would later influence his leadership style.
Joining Accenture
After his military service, Nanterme proceeded to enter the corporate world, and his first job was at Accenture in 1983. A decade later, he then became one of the company's partners. He also started taking on various roles such as the global managing director of Accenture's insurance industry group and the managing director for Europe, Africa and Latin America.
Then, in 2006, Nanterme joined the global leadership team. He collaborated in developing and accomplishing the company's long-term business strategy. He also took part in the application of Accenture's global operating model.
A year later, he became the group chief executive of the company's global financial services operating group. The said group handles the company's clients in the sectors of banking, capital markets and insurance. His other roles include being the chief leadership officer and France's managing director.
In 2011, Nanterme was then selected to take on the role of Accenture's CEO, overseeing the whole company and still developing corporate plans in the long run. He also serves as the leader of the firm's Global Management Committee. Two years down the line, he was also appointed as the chairman of Accenture.
Leadership principles
In the said LinkedIn article, Nanterme wrote that he created some principles to serve as his guide throughout his run as a leader.
The first is having the "courage to change." He became inspired by his favorite quote from Winston Churchill: "We must take change by the hand, or rest assuredly, it will take us by the throat." And as he reflected on these words, he aims to bring change in the workplace and even inspire his employees to change.
Second, curiosity is essential to one's success in the way that it leads to fresh ideas and innovation. So he listens to people, hoping to learn a great deal from them, and reads books and reports as well to keep himself informed and ready.
The next is spotting the early signs of innovation. Nanterme believes that these small indications can lead to a lot of possibilities and developments, which would be significant in the growth of not only the company but the employees as well.
Finally, there's the principle of keeping calm at times of pressure. Since running a big company like Accenture can be stressful, a composed demeanor is indeed significant in order to keep the stress at bay. Nanterme said that his advisers and friends helped him in preventing the frustrations from taking over. He also dedicates his weekend to spend time with his family and detach himself from work.
Accenture's $200 million investment
As what was mentioned earlier, Accenture has allotted $200 million to fund training programs for employees' preparation in entering a digital workplace. Some of the programs include Accenture Development Partnerships, a program dedicated to using technology solutions in fortifying development programs; Skills to Succeed, where digital innovations are used to provide a boost in narrowing down employment gaps; and Tech4Good, where technology is utilized in clearing out business roadblocks.
In a statement, Nanterme said, "As a technology leader, we have an obligation to apply new scalable technology solutions to help solve complex societal challenges. Our investments will continue to empower Accenture to produce socially minded partnerships and programs that will have a profound impact on the lives of millions of people throughout the world, now and for the future."
With technology advancing every day, these programs would help people in keeping up in the progressive digital workspace. In the end, they would help improve people's lives beyond work. According to Nanterme, "As leaders weigh new technologies and applications, we all must ask ourselves: Does this benefit the next generation? If the answer is yes, it's the right thing to do."
(Featured image by Lisbon Council via Flickr. CC BY-NC-ND 2.0)