What are the challenges faced by the sharing economy?
Although the burgeoning of sharing economy paved way for convenience, more concerns are coming into light, especially on the travel industry's end.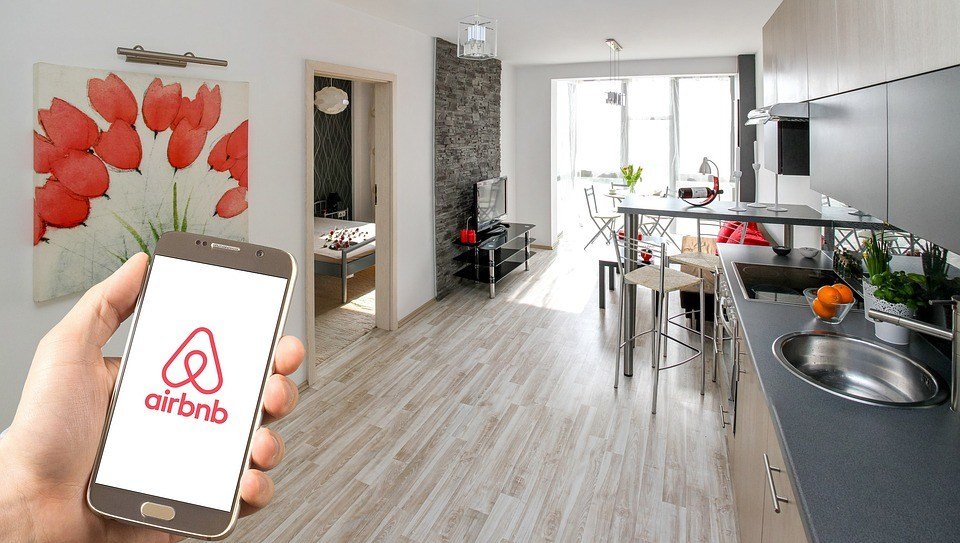 Angela Diaz suffers from travel sharing fatigue. She recently rented a two-bedroom home in Dania Beach, Florida, but wishes she'd stayed in a hotel, instead.
"On the second day of our stay, our Airbnb host came into the house unannounced while we were on a day trip to Key West under the guise of having to launder the towels," says Diaz, a retired emergency services dispatcher from Fresno, California. She and her friends felt so "violated" by the home invasion that they checked out immediately.
The host retaliated with a negative review of Diaz, which, Airbnb warned her, could prevent her from being able to book a future stay with the lodging site. Which was just fine by her.
"That's my last Airbnb rental," she says.
Attitudes toward the sharing economy may be cooling just as the summer travel season heats up, with more vacationers preferring to stay in a hotel, rent a car or take mass transit, and book the whole trip with a human travel agent. The backlash against accommodations managed by amateurs and ground transportation options operated by part-time drivers is just beginning, but it could unfold as the vacation season gets underway.
Only 19 percent of Americans say they're "very likely" to use sharing economy services during their summer vacations, a drop of 7 percentage points from last year, according to the latest Allianz Travel Insurance Vacation Confidence Index, an annual measure of vacation sentiment. Levels of trust for sharing economy services also fell, slipping three percentage points to 62 percent.
"This is the first time we have seen a dip in consumer sentiment since we started asking about shared services," Allianz spokesman Daniel Durazo says.
Airbnb's booking numbers tell a different story. Over Memorial Day weekend, the site had more than 1 million guest arrivals, a 45 percent increase over last Memorial Day.
"Trust is the fundamental currency of the sharing economy," says Nick Shapiro, Airbnb's global head of trust and risk management. "It's at the heart of everything we do at Airbnb."
He says Airbnb is "reinvestigating" Diaz's review to determine if it violated the company's content policy. The company's records suggest her host was responding to her request for additional towels and that he notified her ahead of time about the delivery.
Diaz isn't alone. Ryan Shauers, a frequent traveler and author of the book "Big Travel, Small Budget," also encountered a recent problem with his Airbnb rental. His hosts made him wait for a half-day to check in and then left him a bad guest review in the form of a "scathing personal attack," presumably because he complained. Shauers decided not to retaliate by leaving a review. But that made him wonder about the veracity of other ratings.
"Once you have a bad experience like this, you begin to doubt the honesty and credibility of the opinions on a whole," he says. "It seems that as sharing sites grow in popularity, more people are signing up solely with the intention of using it as a money-making platform, rather than also being interested in the hospitality and personal aspects which made it so amazing early on."
Shapiro, the Airbnb spokesman, said that its review system is more accurate than for hotels since anyone can review a property whether they have stayed there or not. But on Airbnb, hosts and guests review each other, and only after a stay is complete.
The sharing complaints also extend to transportation. Liz Baenen is wary of ride-sharing services such as Uber after her ride from her home in Wheeling, Illinois, to Chicago's O'Hare airport was a no-show. To make matters worse, the company kept her money, charged her a cancellation fee and made it difficult to secure a refund.
"I should have just called a taxi," she says.
After she sent a written complaint, Uber finally refunded her fare and the cancellation fee it charged after its no-show. It also offered her a $50 credit.
"I can't count the number of clients who come to me after having a bad experience with sharing sites," says Alexandra Stockton, a luxury travel agent based in Knoxville, Tennessee. They include an apartment in Paris that looked "much" different than the site and an owner canceling 24 hours before check-in.
"They had to scramble to find new accommodations in a foreign country," she says.
Travelers say they're tired of the unknown. Will their rental home look like the one on the site? Will their ride show up on time? Many of them only have one shot at a vacation, and they'd rather pay a little extra to work with a travel professional, as well as professional innkeepers, drivers and tour operators, if they also get the peace of mind. They don't want to be reviewed while they're on vacation, and they don't want to be late to the airport.
Chandler Sterling, who owns a men's grooming products company in Los Angeles, said his breaking point came when he rented an Airbnb in Lisbon, Portugal, recently.
"I ended up getting locked out of the room with the host being unresponsive to my phone calls. I had no shoes or wallet and was all alone in Portugal, locked out of my lodging with no help on the way," he remembers.
Since then, he always works with a professional, particularly when he travels internationally. "They have better customer service," he says.
The cure for sharing fatigue
Accommodations
Book a room in a hotel name you know and trust. The biggest American brands, such as Hilton, InterContinental Hotels and Marriott, generally hold their properties to high standards when it comes to amenities and service. For vacation rentals, check out a site such as TurnKey, Vacasa.com or Airbnb Plus with professionally managed properties.
Transportation
If you've had it with ride-sharing, take a taxi or mass transit. You can find links to mass transit options at the American Public Transportation Association site, apta.com.
Travel agents
Check the American Society of Travel Agents' Find a Travel Advisor page at asta.org for a professional.
—
DISCLAIMER: This article expresses my own ideas and opinions. Any information I have shared are from sources that I believe to be reliable and accurate. I did not receive any financial compensation for writing this post, nor do I own any shares in any company I've mentioned. I encourage any reader to do their own diligent research first before making any investment decisions.