Cloud adoption may push more companies to follow IBM job cuts
Cloud technology has been a gamechanger for many companies, particularly in the IT, banking and communications industries. But it has also led to many job cuts.
The growth of cloud technology has been a game changer in many industries, including IT, telecommunications, finance, and banking. This is because companies depend on this technology to advance their company goals and to help them streamline operations, as well as improve customer services. 
Most importantly, the cloud technology mitigates data loss by providing a backup of all the information that can be accessed anywhere, anytime. And, since data can be accessed anytime, cloud computing also makes the working environment more flexible, both for employees and for the company itself. 
Companies can choose between private or public cloud. The desire to be in full control is what pushes organizations to use the private cloud as it provides total control of an organization's own data. On the other hand, the public cloud offers a cost-effective solution to businesses due to its pay per usage policy and as the name suggests, it is open to the general public.
The choice between these two types of cloud technology has always boiled down to cost and control. While the public cloud is getting more popular for cost efficiency, whichever type a company chooses, it will also boil down to capital needs. 
To accommodate capital needs for cloud adoption, companies are compelled to restructure their operations with jobs affected along the way. As cloud technology is adopted, companies switch their data handling techniques to remote networks and cloud service providers which further reduced human involvement in the workflow.
The impact of cloud technology on jobs
The tech industry has seen a series of lay-offs, as early as 2016, with companies integrating cloud technology into their businesses. Cisco, Dell, and Intel downsized their workforce as they began shifting to cloud computing more. Oracle was reported to have quietly laid off some of its employees in March in a move to bolster its cloud business.
IBM is the latest company to downsize its workforce in order to integrate cloud computing more into its business. The company announced it was letting go about 1700 of its employees. In 2017 Microsoft had also laid off thousands of its workforce to focus on developing its cloud service, Azure.
In the case of IBM, its job cuts seem to be about streamlining its company structure to focus on providing cloud service. After all, the spending on public cloud solutions alone is expected to keep rising and could reach $214.3 billion in 2019. IBM may be looking toward getting a slice of the market share in that regard. 
IBM has listed over 7,000 new positions on its website despite the ongoing layoffs. The job cuts also took place a few months after IBM's announcement of its planned acquisition of the open source software company Red Hat. 
The $34 billion deal between IBM and Red Hat will see IBM become a notable player in the hybrid cloud business. The deal will be beneficial to IBM as it can tap into Red Hat's clientele, enabling it to expand their customer base. IBM is optimistic that the merger will increase revenues, as it eyes to overturn its recent downward performance where its shares fell 4 percent.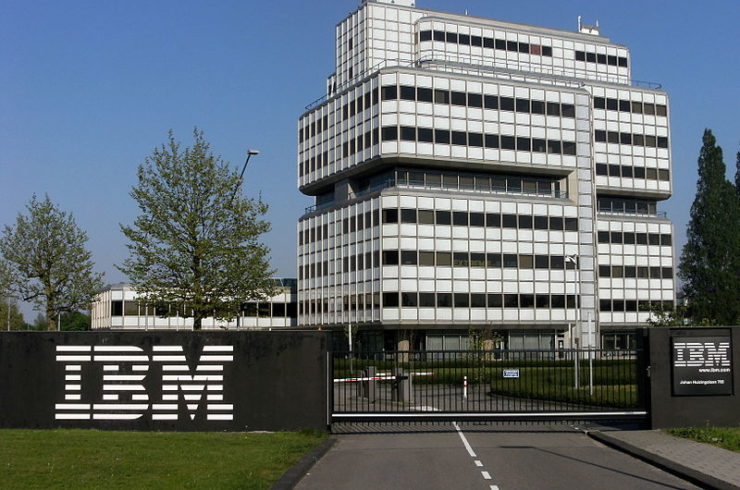 Cloud computing and job disruption
According to a report by Synergy, the spending on cloud computing infrastructure has increased by 42 percent in the first quarter of 2019 compared to the previous year. Companies, therefore, are now focused on finding innovative ways to claim a larger market share in the cloud services and compete with Amazon that has the lion's share, controlling about a third of the global market.
There are many public cloud services available in the market today. Major companies like Microsoft Azure, Google Cloud, IBM cloud and Amazon Web Services compete to dominate the cloud computing market.
The race among these big names to dominate the market indicates that they will also be ramping up efforts to offer their services to companies across varied industries, beyond the tech sector. This means that the cloud will be disrupting more industries and jobs in the years to come.