Company leaders must learn how to innovate in order to grow as an organization
For an organization to grow, leaders must have a knack for innovation.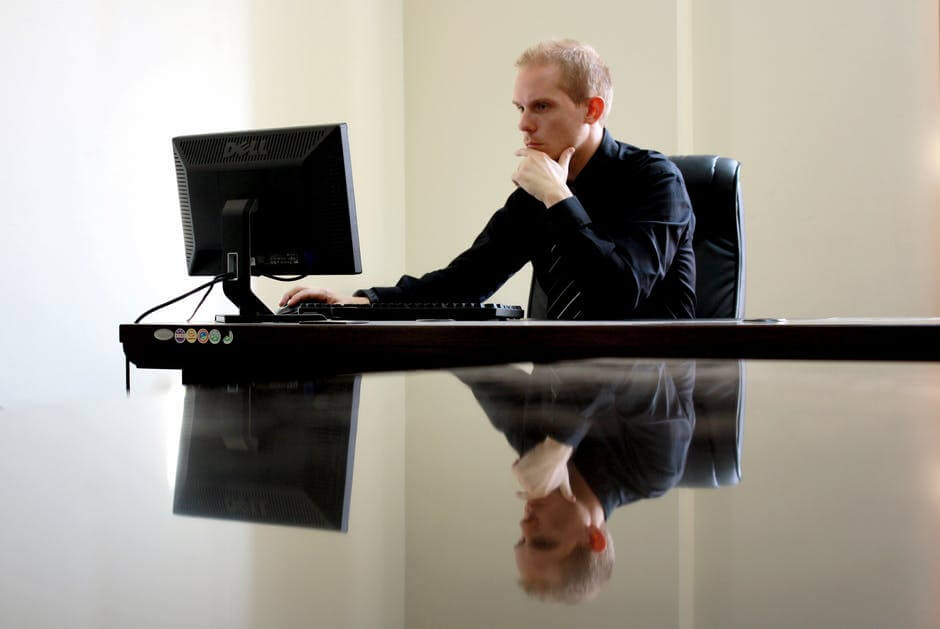 Between preschool and puberty, a human being grows about 2.5 inches per year. A young business should be growing at a similar rate: two to three percent per year, in step with the growth of your industry or the economy overall.
If your company reaches seven to 10 percent growth, you can consider that quite good. Ten to 20 percent annual growth, meanwhile, is exceptional.
Companies have to grow in order to survive. It's written in the laws of business, just as the unceasing growth of a jungle is written in the laws of nature. But for a jungle to grow, the organisms within it must be growing, too. And similarly, for your company to grow, you and your team must be growing as well.
When you develop on a personal scale, you enrich your company. You have epiphanies, those "aha" moments that trigger innovation, which covers perspectives, questions, and solutions. Innovation, in turn, is what helps your company mature in new ways. Your personal growth affects your company's growth as an organization.
Innovation isn't something that just happens randomly, like the mythical muse descending on an unwitting poet. You must invite it. By challenging yourself and opening up to new perspectives, you can look more deeply into things. You can see things from different angles.
But how do you do this? If your company's improvement depends on your innovation, how do you commit to invent and transform?
The first step is just that: to commit.
When you commit yourself to innovation, it means you make it a top priority. Add it to your company values, if it isn't there already. Make it the centerpiece of operations, around which your company revolves.
"We're growing in so many directions at once, I really have to keep moving to be innovative," says Sean Hopwood, President of language services provider, Day Translations. "One day we're developing an app, the next a new translation plugin for Chrome, or a login portal to access over-the-phone interpreters. There are so many new ways to grow, it's hard to keep up! But it pushes us to grow and get bigger every year."
And that's how it should be. When your ideas are outpacing your ability to manifest them, you're committed to innovation.
Think about things from another perspective.
Apple's famous slogan, "Think Different," rings true to the spirit of Steve Jobs' commitment to innovation. Many entrepreneurs get caught up in the myopia of egocentrism. But your company is not all about you, and tunnel vision will kill innovation.
So think outside of yourself. For any given problem, you should already be asking what would my customer say about this? What would our board of investors say about this? That's a very good start. But don't stop there. Think really different.
What would the Dalai Lama say about this? What about Bruce Wayne or Atticus Finch? How would Jimi Hendrix have reacted to your problem or idea? How about the guy that sells you hot dogs outside of Home Depot?
This thought experiment might sound absurd until you try it. You'll open your mind to the incredible variety of ways there are to answer a question, respond to a product, or tackle a seemingly unsolvable issue. That's an innovator's mentality.
Find new directions for your company's growth.
Growth doesn't just mean doing what you're doing at a higher volume. It means adding departments, providing new services and reaching new markets. Google didn't become an information behemoth just by continually improving their search algorithms. They pioneered everything from Street View to augmented reality to their super secret X projects.
In fact, the Google X "moonshot" mentality is the perfect stimulant for innovative thinking. No idea is too big or too outrageous. Nothing is impossible. Shoot for the moon. What have you got to lose?
Think of other services can your company provide. What needs can you meet? What's a problem that you personally would like to see solved in the world? Big ideas start with big questions.
Remember, innovation isn't just about making great changes for humanity. It's also about keeping your business healthy and growing. The more innovative your thinking, the better you're equipped to turn that two percent growth into 20 percent—or more.
—
DISCLAIMER: This article expresses my own ideas and opinions. Any information I have shared are from sources that I believe to be reliable and accurate. I did not receive any financial compensation in writing this post, nor do I own any shares in any company I've mentioned. I encourage any reader to do their own diligent research first before making any investment decisions.