Great content creation and marketing outreach is a winning business model
There are many different components to content creation and reaching out to the right audiences. Take action today and see improved results tomorrow.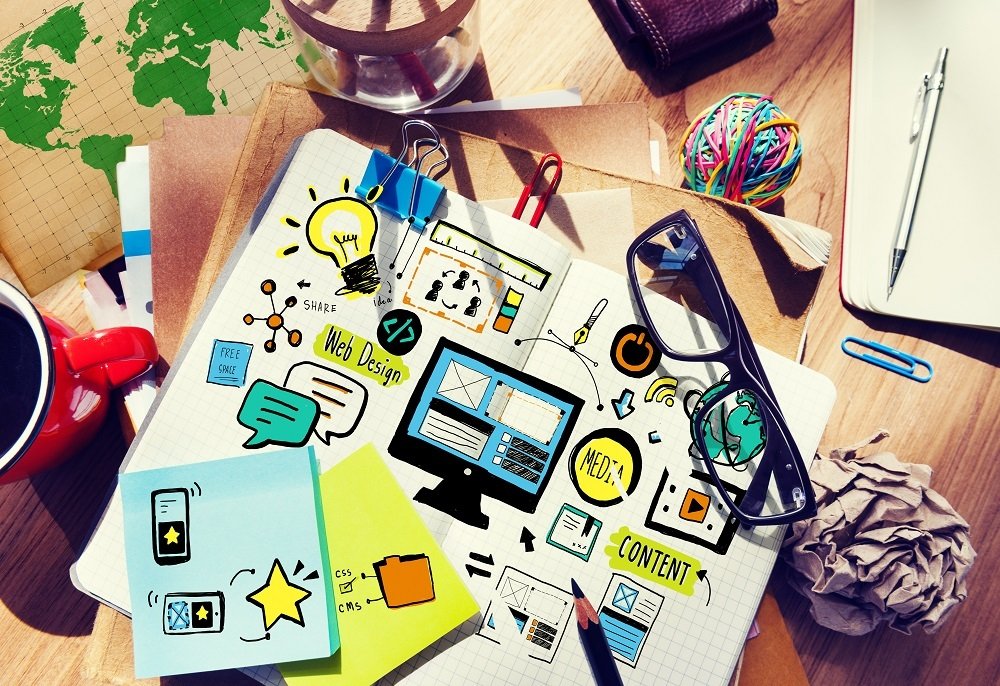 When it comes to creating a successful business online, it's all about providing value to your audience. This can be a product, service or even the content that you create.
In addition to the service provided, you also need to have a plan in place to make sure your products and services are actually getting in front of the right audiences. For many online brands and services, this is commonly done through a combination of content creation and promotion.
To help with this process, I wanted to share a few useful tips on what's working best for brands today—specifically when using outreach and content sharing within their marketing. Not only will such outreach and promotion within your business and marketing save time and money, it will also prove extremely effective when looking to build long-term relationships and traffic partners.
Start with your niche audience and content creation
Before you start thinking about how to market and advertise your business, you need to first think about who your target audience is and how to best target it. One of the best ways to accomplish this is through the use of content marketing. Most businesses and brands already know who their target audience and demographic is, which makes the process of getting your content in front of the right crowd a lot easier. However, you also need to provide them with a solution to their problem, which ultimately leads them to need your product.
A perfect example of this would be if you had a credit repair website and created articles based on highly targeted terms and phrases such as "how to improve 550 credit score" or "best credit cards for bad credit." Millions of people are searching for these types of solutions daily, and the sites that rank and reach the right audiences will likely convert those visitors into new customers. In addition to creating generic 'text' content, you may also want to consider resource guides, expert roundups or even infographics to improve the value and engagement over what competitor sites might be offering. You can see working examples of how brands are using these methods to create better content here.
If you already have a tight niche focus in mind, head over to Google and start typing in a few generic keywords of your choice. Google will start recommending different search phrases and directions you could go. Once you start to see what other people are actually searching for, create new content for your site with these same titles and solutions to people's problems.
Will all of this now in play, getting your content in front of the right people is as simple as creating new PPC search campaigns, social advertising, media buying and of course retargeting ad campaigns. Since the content you produced is extremely focused on a specific angle or action, there should be enough margin and a high enough conversion rate in place to make paid advertising worthwhile. Now let's take a look at how direct contact and outreach methods can help you push your content even further.
Focus on the outreach process and making new contacts
If you didn't know already, there are currently over a billion active websites and blogs on the internet today. This means there are a billion websites actively creating content and just taking up more space within the search results – thus ultimately making it harder to rank your site content at the top of Google.
The dilemma for most content creators and brands is finding what method is best for getting their content to rank in Google and also appear in front of the right audiences. We all know quality backlinks are the secret to improved search rankings, but how are we supposed to obtain them? One of the best ways to accomplish this is through the use of guest blogging, outreach, and direct correspondence. This is also something you wouldn't want to manage right within your email account. There is a lot of time, work, and effort that goes into an aggressive and successful outreach campaign, and you need to keep a close eye on who you've already sent mailings out to, who responded and who might not have even received your mailing requests as well. It's also something that can be taught and passed along to a virtual assistant to manage as well.
One such tool that makes the process of email marketing and outreach a whole lot easier, is Mailshake. The way the process works is quite simple. The first thing you would need is a super high-quality content article on your site, then finding other websites and blogs that would likely want to share such content with their audience. Then comes the outreach process, which is where you'd send a mailing out to industry experts, media sites and top bloggers. Within this email, you would say something along the lines of how you like their content, that you've already shared it with your social audience and a quick mention of the new content piece you just went live with. No matter what it is, make sure it's the highest quality content possible and that your email isn't coming off as spammy or automated.
In addition to using emails and outreach for cold calling and promotions of your latest site content, you can also use these same methods to create better content for your site as well. Expert roundups have been working extremely well for sites and blogs of all sizes. The concept here is quite similar to that of outreach to let others know about your site content, except that you would actually be reaching out to authority sites and experts with a simple question, then compiling all of their responses to create one big mega post.
Great content + Marketing outreach = Winning business model
As you can see, there are many different components to content creation and reaching out to the right audiences. Focusing only on the most basic forms of content creation and outreach can be detrimental to your brand if you aren't adding automation and scalability into the mix. It's now easier than ever to bring your business or brand to the next level through the use of mailing lists, autoresponders, and webinars.
—
DISCLAIMER: This article expresses my own ideas and opinions. Any information I have shared are from sources that I believe to be reliable and accurate. I did not receive any financial compensation in writing this post, nor do I own any shares in any company I've mentioned. I encourage any reader to do their own diligent research first before making any investment decisions.