The craziest luggage you've ever heard about!
In 2015, King Salman booked the entire 222-room Four Seasons hotel when visiting Washington D.C.'s Georgetown neighborhood.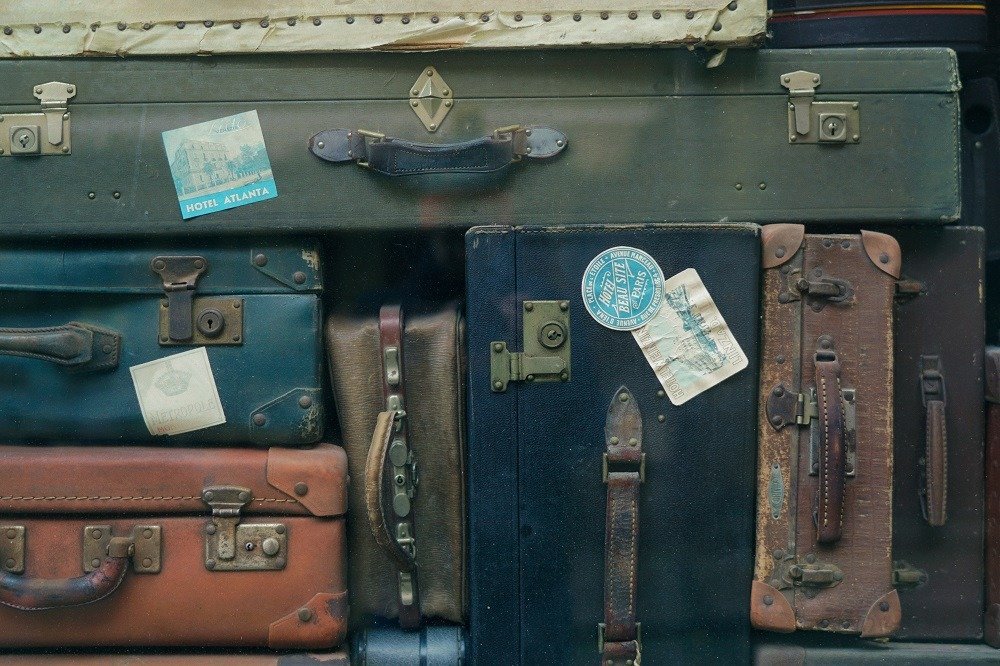 King Salman brought 500 tons of luggage, two elevators, and a security team of 100 on his trip to Indonesia. Feel better about your oversize baggage charge now?
When it comes to packing bags for an upcoming flight, we all fear crossing that magic 50-pound limit — no one wants to pay a fee for overstuffed baggage or to check more bags than they planned to.
But sometimes, there's so much stuff you could bring that you feel the need to simply bring it all. Case in point: Saudi Arabia's King Salman bin Abdul Aziz, who takes over-packing to the extreme.
King Salman doesn't travel light
If you're always down on yourself for overpacking, consider this: the more luggage you bring on your vacation, the closer you are to living like royalty. Just ask King Salman — he brings over 500 tons of luggage on his international trips, putting your oversize bag to shame. We aren't exaggerating on this one, either: various media outlets, including CNN and The Washington Post, have reported that he brought a whopping 506 tons of luggage with him on a recent trip to Indonesia, including not one but two limos.
He didn't just bring a bunch of suitcases and those two supposedly crucial limos, however. The king also brought along 1,500 people in a vast entourage that included 10 ministers, 25 princes, and a security team composed of over 100 members.
And get this: he also brought along two free-standing electric elevators, because royalty are evidently too good for stairs. King Salman also recently ruffled feathers in France, where his team poured concrete directly onto a beach in order to install a lift on the sand. He needn't do that this time, as CNN reports that one of the resorts the king will be staying in includes a private beach accessible only by elevator.
Airfreight company PT Jasa Angkasa Semesta was hired to handle all the baggage, and it took 572 workers just to receive and process the load when it arrived in Jakarta and Bali. For perspective, I just want to stress that there was 500 tons of luggage. Blue whales weigh about 200 tons.
A nation prepares…for overpacking
This isn't the first time Saudi royalty has traveled in such excess. In 2015, King Salman booked the entire 222-room Four Seasons hotel when visiting Washington D.C.'s Georgetown neighborhood. To prep for his Indonesian stay this year, the country's national police force has assembled upwards of 10,000 officers across multiple cities.
Traveling decidedly not light is nothing new for powerful world leaders and celebrities. Barack Obama brought 14 limos, 42 other vehicles, and hundreds of Secret Service agents with him on a trip to Sub-Saharan Africa in 2013, and reportedly brought a 900-person entourage to Brussels in 2014.
Packing for political engagement
As it turns out, this 9-day trip marked the first Saudi ruler's visit to Indonesia in almost 50 years. Perhaps King Salman was compensating by bringing several decades' worth of luggage.
Indonesia is one of the largest Muslim nations in the world, so for King Salman to spend nine days there as part of his Asia tour is significant — especially considering it's been so long since a Saudi monarch has paid the nation a visit. It's no coincidence that Saudi Arabia, a practitioner of the strict Salafism branch of Islam, seeks to make additional connections in Indonesia. Saudis have already built over 100 mosques in Indonesia and funded the Institute for the Study of Islam and Arabic, an accredited South Jakarta university where Salafism thrives.
A Saudi ambassador has also indicated that a key aspect of King Salman's visit was to sign a pact pledging to combat terrorism. Many radical Islamic movements have cropped up in Indonesia with ties to Saudi influence, including a number of Salafi jihadists, so many see this pledge as an especially important one.
Finally, this visit comes at a time of increased focus on the economic connections between Indonesia and Saudi Arabia. According to reporting from The Atlantic in early March, Jakarta officials hoped that the visit would help bolster business ties in general, as well as secure a projected $25 billion in resource investments.
—
DISCLAIMER: This article expresses my own ideas and opinions. Any information I have shared are from sources that I believe to be reliable and accurate. I did not receive any financial compensation in writing this post, nor do I own any shares in any company I've mentioned. I encourage any reader to do their own diligent research first before making any investment decisions.