How crowdfunding is changing the way we see businesses and charity giving
Crowdfunding is fueling businesses and charity groups, and the movement is revolutionizing how people invest or contribute to socially relevant issues.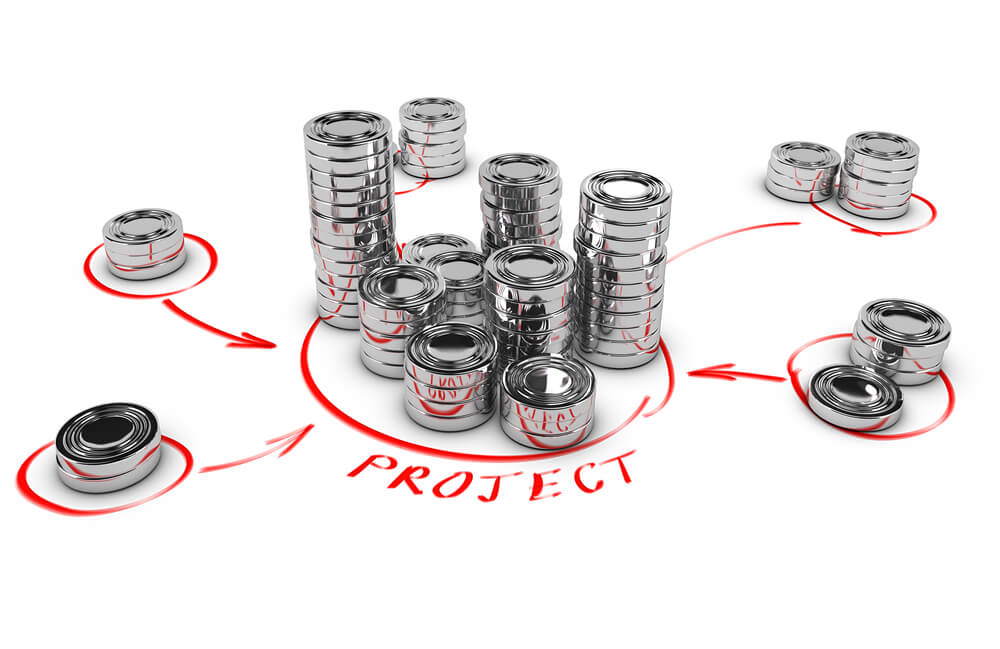 When the concept of crowdfunding started to emerge in 2008 during the financial crisis, it basically changed the dynamics not only of how businesses get funded or thrive but also how charitable institutions or nongovernment organizations (NGOs) are run.
Apart from the innovation and jobs crowdfunded enterprises generated, it practically opened up a wide range of possibilities that crowdfunding could actually bring. For the most parts, crowdfunding allowed small enterprise and startups to thrive. What used to be a world dominated by large players and venture capitalists (VC), has now opened up to small and medium businesses.
Whereas funding used to come mostly from VCs and through bank loans, crowdfunding has breathed new life for small businesses looking for fresh funds to do expansions, upgrades, and try new ideas. Startups, on the other hand, were given something valuable through crowdfunding—the chance to actually start.
Untapped potential
Crowdfunding expert Roy Morejon once predicted that more countries will start embracing the potential of crowdfunding. For him, it is a vast reservoir that enterprises should be aware of.
According to the World Bank, there are an estimated 344 million households in developing nations willing to make small contributions for projects that they actually believe in especially if it's a community business. This information is something to truly consider and encourage fresh entrepreneurial minds to simply start on an idea.
Morejon also believes that this trend will actually continue and that more communities will rally for a budding business or startup especially if it does something good to society.
Now, crowdfunding might sound like a small-time investment but note that there have been numerous crowdfunding projects that have successfully become a billion-dollar enterprise.
The Oculus virtual reality headset, for example, was bought by Facebook for a whopping $2 billion in 2014, securing the position as one of the most successful projects launched by crowdfunding portal, Kickstarter. Not a bad deal considering that Palmer Luckey, the guy who invented the Oculus Rift, tinkered the idea from his garage.
The Pebble smartwatch, on the other hand, is also considered one of the most successful crowdfunding projects to date. The project gathered $10 million from 69,000 backers. The watch can be attached to an iOS or Android phone so the wearer can be alerted when there's a new message.
Projects such as these are projected to grow in 2018 with the advent of cryptocurrencies and equity crowdfunding. Late last year, for example, top crowdfunding site Indiegogo went mainstream when it launched initial coin offerings (ICO) by vetting coin offerings and helping to sell them to small and large investors.
Crowdfunding and socially conscious projects
It's not just new technologies and lucrative businesses that could benefit from crowdfunding. Even social enterprises, NGOs and charitable institutions are also getting much-needed support thanks to this method.
The New York City Marathon, for example, an annual running event, has already raised millions for charity. Runners often join to complete 26.2-mile course in support of their favorite charity or cause, and each marathon raises more than $10 million. Last year's event was participated by over 50,000 marathon runners from different countries.
Oxford graduate Alex McCallion, on the other hand, used crowdfunding to address the homeless crisis and increasing cashless problems of people around his school's community. By establishing Greater Change, a cashless and secure donation app, he was able to raise different amounts that would fill a homeless person's savings by simply scanning a QR code. Once the amount has been raised, the money is then released to the person's landlord or someone who can help manage the homeless person's finances.
Exponential, Inc. (XPO²), a cause-related marketing firm established by French-American entrepreneur Dom Einhorn, is also changing the way people see crowdfunding for a cause. By going out of the mold and disrupting the usual nonprofit framework that relies heavily on donations, Einhorn, via XPO², has found a way for nonprofit groups and charity organizations to get funding and at the same time keep operations sustainable.
Believing in the potential of a for-profit social business structure that successfully addresses a number of social issues, Einhorn has established a one-of-a-kind social enterprise platform that can help get them the funding they need without having to compromise their attention from the main goals of the group.
Via the XPO² website, NGOs, nonprofits and charitable institutions get to showcase and share their cause through inspiring stories and a moving description of their group using XPO²'s free marketing suite. XPO² helps them get in touch with possible investors and the right individuals who also believe in their cause, encouraging them to contribute directly or get in touch with each group to do volunteer work. In a way, XPO² becomes a personal marketing, digital strategist and PR team of its partner institutions.
This setup has proven to be effective. In the first three months of the operations of XPO², it was already able to support feeding programs and do elderly visits in some areas in Asia.
Today, the company is supporting various charity organizations focusing on a number of worthy causes. Crowdfunding efforts of the website have already supported the preservation of the Morani Preserve in Northern Kenya, helped save Vietnam's endangered wildlife, raised money for rescue efforts of big cats, and helped the conservation efforts of the Ngong Forest in Nairobi.
To protect supporters, XPO2 personally vets for each nonprofit and charitable group it represents and encourages followers of the website to see for themselves how they can help or get to know a charity of their choice.
Best time for crowdfunding
Needless to say that with the number of crowdfunding projects today, it is a worthy effort to try and launch something now or support a small business that you've been eyeing, especially one that addresses socially relevant issues so you can get the approval and support from unlikely contributors—the millennials.
According to CBInsights, millennial investors are expected to take charge of almost $30 trillion in potential assets from their parents and mentors. To tap and get their support via crowdfunding or direct investment, businesses need to show a clear position on causes they believe in like environmental sustainability, clean energy and other socially relevant issues today.
Indeed, crowdfunding has been changing the business landscape today. Aside from helping a startup get a footing through raising a capital, crowdfunding has been fueling the rise of social enterprises, as well as socially responsible investing.
(Featured image by DepositPhotos)
—
This article may include forward-looking statements. These forward-looking statements generally are identified by the words "believe," "project," "estimate," "become," "plan," "will," and similar expressions. These forward-looking statements involve known and unknown risks as well as uncertainties, including those discussed in the following cautionary statements and elsewhere in this article and on this site. Although the Company may believe that its expectations are based on reasonable assumptions, the actual results that the Company may achieve may differ materially from any forward-looking statements, which reflect the opinions of the management of the Company only as of the date hereof. Additionally, please make sure to read these important disclosures.