Crowdfunding helps women stand on equal footing with men in tech
The role of women in crowdfunding industry's been increasing since the past few years with a seventy-five percent success rate in women-led campaigns.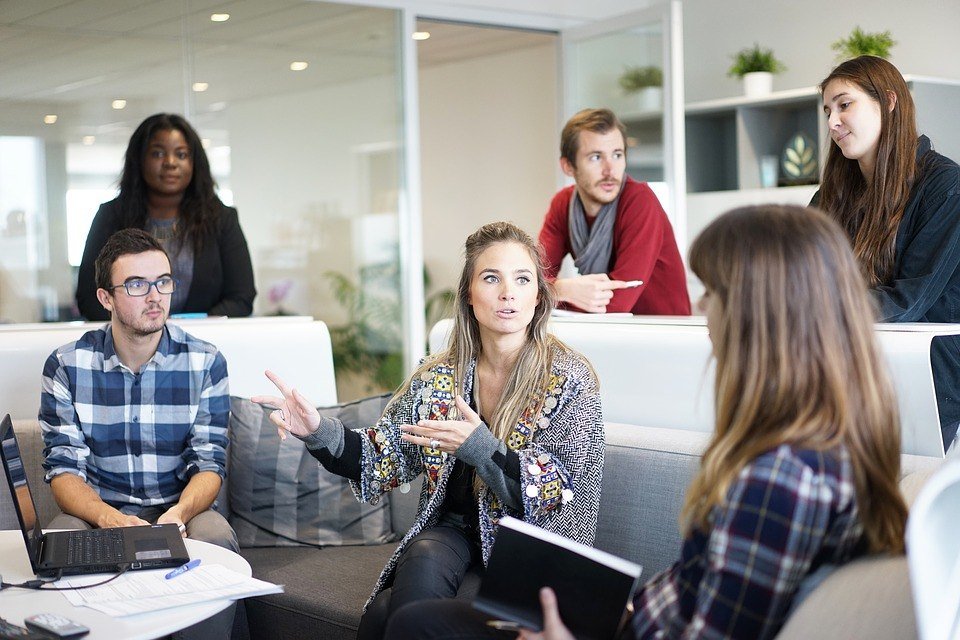 Gender inequality still exists in modern times. However, more efforts are being focused to address this, especially in some industries, so that the gap, at the very least, would narrow. One of the sectors that are helping women is crowdfunding.
The tech industry has long been dominated by men. Recent studies show how the big the gender inequality is there. The Isaca Global Survey Report stated that women only take up 21 percent of executive positions in the sector. The factors that kept women from entering are lack of mentors, lack of female role models, gender bias, unequal growth opportunities and unequal pay despite having the same skills. Additionally, the big misconception of men being better in technology than women to contributes to the problem.
Aside from opportunities and the pay gap, women are also at a disadvantage when raising funds via venture capital. According to Popular Science, venture capitalists tend to favor men's startups than women's. In fact, last year, women acquired only two percent of venture capital funding. But it will all change now as the crowdfunding industry is marching in to help them out.
Crowdfunding platforms Kickstarter and Indiegogo are more welcoming in supporting female entrepreneurs. Women also have even better chances of meeting potential investors than men in these platforms. University of Pennsylvania's Wharton School associate professor Ethan Mollick, who is also an expert in the intersectionality of gender and crowdfunding, attributes the success to the connection of each crowdfunding campaign.
"Crowdfunding works really well when it's consumer-oriented, when it's a thing you get, and where there are already existing communities," he added. The important factors why the public or potential investors throw their supports are relatability and practicality.
Mollick also found out that women investors are more likely to support the crowdfunding campaigns by women as a sign of solidarity. As such, similar crowdfunding platforms that focus on women have begun to take off.
iFundWomen is like Kickstarter but designed to primarily help women reach their goals. Founder and CEO Karen Cahn believes women possess massive potentials but don't receive the same support. "The reality is: Money is power, and when women are financially independent…we can control our own destiny. That's what I'm all about as a person and an entrepreneur," she explains in a Real Simple article.
Another noteworthy service of iFundWomen is that it also provides coaching for women regardless if their campaigns are accepted or not. Such assistance indicates that platforms such as iFundWomen are going the extra mile in reducing the gender inequality.
According to Crowdcube, in 2016, most campaigns came from women-led companies. Then, in June 2017, female-led campaigns enjoyed 75 percent success rate, while men-led only had 55 percent success rate.
Crowdcube also lists down in the same article women's attributes that give them an advantage when launching their own campaigns. Firstly, women are good communicators, a handy tool in telling their stories and especially pitching their products. They are able to showcase passion better than men, and it is this same passion that would draw in more investors.
Women also tend to offer consumer-driven solutions. Ventures launched by women are generally centered around providing solutions for other women or their families, as well as neighborhoods and even society as a whole. They are also usually leaning towards the fashion, retail, food and beauty industries, which are easily relatable for any investors.
Last is their ability to lure in women investors. Women can make use of one particular aspect of the crowdfunding industry, and that is the fact that there are more female angel investors than males. For instance, with 490,000 investors in Crowdcube's platform, 24 percent of them are women. Women also are most likely to take notice of projects that are launched by those of the same gender as them.
For aspiring women entrepreneurs, crowdfunding more often than not serves as a platform for success. It enables them to disprove that misconception that male-led campaigns are generally better than their counterparts.