A cultural experience: What to do in Hanoi
There are various things to explore in Hanoi, which is also rich in culture. Here are some tips on what to do while in this city.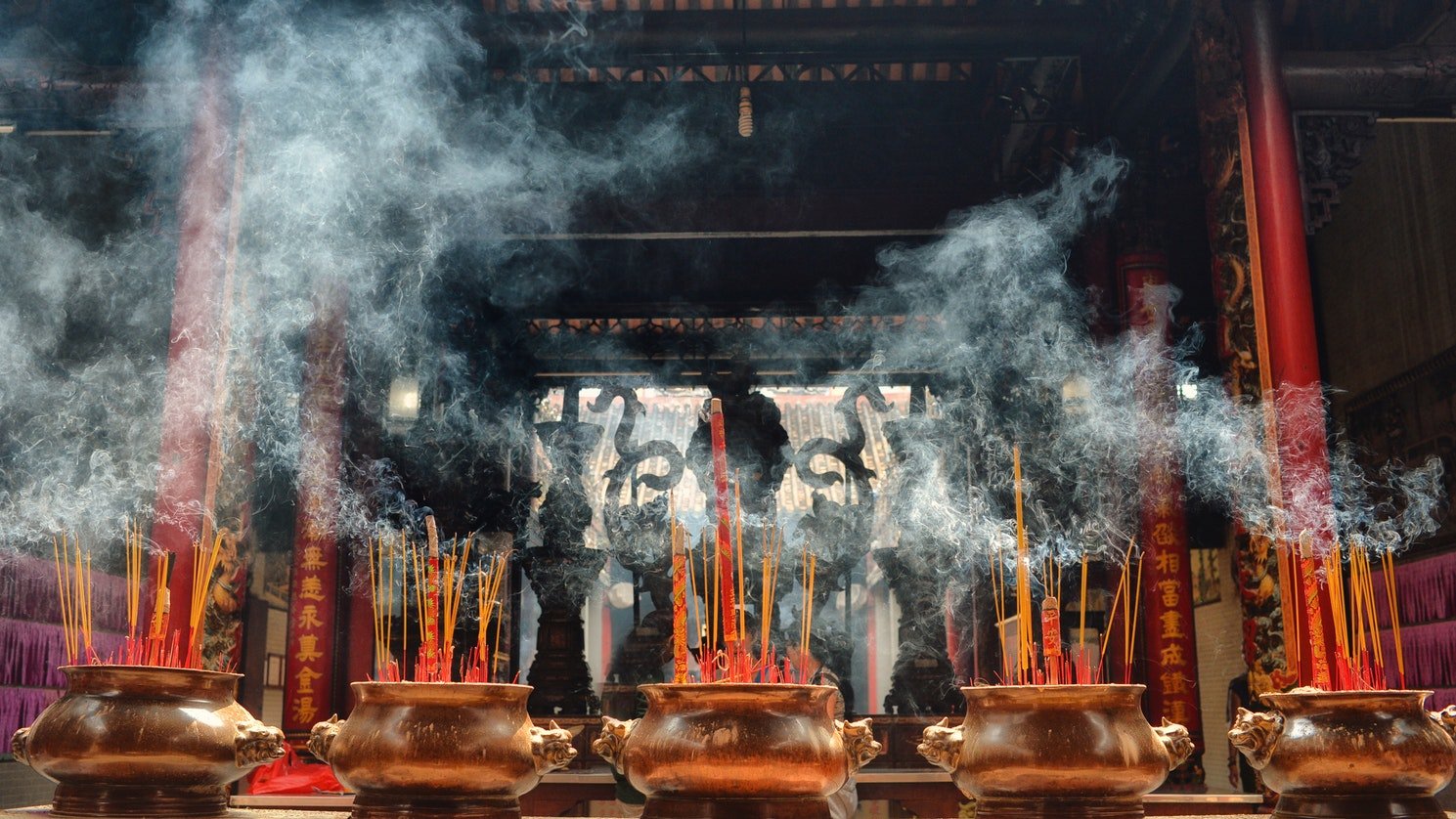 Hanoi has a lot of culture and a lot to explore. An ancient city, Hanoi celebrated its millennial (1000) in 2010. Exploring Hanoi is easy, as much of what there is to see and do is within easy walking distance, and the city is rather easy to navigate. Also, as it is in the north of Vietnam, the weather tends to be cooler, and it makes it easier to explore on foot. So here's our list of the top things to do in Hanoi.
Hoan Kiem District—The Old Quarter of Hanoi
You can easily spend a day wandering around here. The Old Quarter was the thriving trading area for the city. The streets are all named after the trade, i.e., paper street, silk street, coffee street, etc., and many of these streets still house the original trade. "Hang," which is found in the street names, refers to the act of selling. So Hang "Silk" is the street selling silk. Hang Dao Street closes to pedestrians on weekend nights for the Dong Xuan market. A great place to people watch, eat and find cheap souvenirs. You can find a map and try to follow a route, but it is also just as interesting to wander around. Most of the streets are one way so while the area is busy, it is manageable. There are a lot of cyclo drivers (bikes with carts for passengers) around if you would like to take a ride and get a different perspective. Always negotiate the price and distance or time before you get in.
Hoan Kiem Lake
A walk around Hoan Kiem Lake, the "lake of the returned sword," is a must for any visitor to Hanoi. The name derives from the legend that the emperor received a magical sword from the lake, which helped him defeat the Ming Dynasty. After the defeat, the Golden Turtle God returned to the lake. Today, there are still very large, and old, tortoises in the lake and seeing one is considered good luck. The lake is heavily used, beginning in the very early morning where many locals come for their morning exercise, including Tai Chi every morning. You can watch or join-in if you would like. You can find many local university students practicing their English around the park. They will approach you very politely (often in very slow English) and strike up a conversation. They are trying to better their conversational English. Often, the teacher is with them to translate if the conversation goes beyond their knowledge. Help them out and you might just learn something yourself.
French influence in Hanoi
In the south-east section of the Hoan Kiem quarter, you will find wide, tree-lined streets and a couple of buildings deserving of special mention:
The Hanoi Opera House, built in 1911 during French rule. There is usually something on at the Opera House, and it is possible to see inside by going to a show. We saw a ballet and an opera. The first half of the show was excerpts from an opera and the second half was a ballet. The building is lovely inside.

The Sofitel Hotel Metropole. This grand old building was built by two Frenchmen in 1901. It was always a luxury hotel. Visiting dignitaries and press stayed here during and after the war. The building is full of old photos, including some legendary guests who have stayed at the hotel. It is worth a look around and perhaps a drink in the bar. It is still today considered one of the best hotels in Hanoi.
Ancestor worship
Notice any paper clothes, cars, fake U.S. dollars, or houses in the shops? Wondering what that is all about? Throughout Vietnam, there is a spiritual practice known as Ancestor Worship. It is honoring your dead relatives. In many homes, you will see an "altar" for the dead. In poorer homes, it is just an area set aside in the home. In the homes of the more well off, you might see photos included. Deceased family members are often buried on the family land. After this occurs, the land is likely to stay in the family for many generations as they are reluctant to abandon their relatives. The paper goods are bought to be "sent" to their relatives for the afterlife. They buy the paper replicas to "send" as gifts, for example, a new car or home. The act of burning the paper replica "sends" it on to the family member. In Hanoi, we saw quite a few people burning their gifts out in the street to send them onward. We also saw a similar practice in parts of South America, but there, the gifts are buried to be delivered.
Ba Dinh District (The French quarter)
You can walk through this area and see many fine examples of French influence in the architecture. You can find a map of this area marking the route at the visitor center or perhaps at your hotel. The Botanic Gardens, created by a Frenchman in 1890, is 22 hectares in the middle of the city.
Westlake
An area where many expats live, it has a lot of upmarket shops and restaurants. You can walk along the lake shore. A great place for an evening drink, which affords spectacular views over Westlake and Hanoi, is from the Sofitel Plaza Hanoi's rooftop bar.
Cultural things to do in Hanoi
Water Puppets Show
See a Water puppet show at the Vietnam Contemporary Art Theatre (on the east side of Hoan Kiem Lake). The water puppets are the traditional art form, dating back to the 11th century in rural Vietnam. As the rice paddies were often flooded, the "performers" stood in the field (in the water) and used wooden puppets to tell folktales and legends about village life and the rice harvest. Today, the performers hide behind a bamboo screen and the puppets, accompanied by operatic songs and traditional music, tell the stories of rural life. Buy your ticket in advance (assigned seats) and then come back later for the show.
Catru
Catru is a form of traditional music performed inside a traditional shop house in the Old Quarter. Catru has a long history. This form of music was banned and considered immoral during the communist reign from 1954-1991 and is only beginning to re-emerge in Hanoi. It has a number of rules governing its performance (which are explained at the show). It is unlike anything I have ever seen and is worth a look if you have the opportunity. The building, in the Old Quarter, where the performance is held has a long history, and there are a number of pictures explaining its history.
Traditional theater
See an example of traditional theater at Vietnam National Tuong Opera. This is opera as it was originally performed. The venue is tiny and it is an excellent place to hear and see traditional music performed on ancient instruments. The costumes are fantastic with large ornate masks and the performers all wearing large wooden shoes. The movement of the performance is an art form in itself. Go early and you have the opportunity to try on the costumes yourself. Stay after the show and you can get pictures with the performers in their costumes.
Opera house
As per above, the Hanoi Opera House is a great place to see more modern shows. To find out what is on, you can check the ticket agent. We did not buy our tickets online, instead we had a travel agent organize them for us at the same cost. Your hotel can also organize them on your behalf. We organized it this way, as you need to have the tickets delivered somewhere. Many of the four- and five-star international hotels are located near the Opera House, as well as some lovely restaurants if you want to have dinner before the show and make a night of it.
The Women's Museum
Just south of Hoan Kiem Lake, you will find the Women's Museum. If you spend any time in Vietnam, you will notice how hard the women work. This museum is dedicated to their place in Vietnam's culture and history. It includes exhibits about the costumes and customs of the minority groups, marriage, women's role during the war and in broader society, and an exhibit of the street vendors you find through Vietnam. Many of the women you see working in Hanoi come in from the neighboring villages, spending all week away from their family in order to make money to support their families. It is a very interesting museum, well worth a visit. If you are not going to visit rural Vietnam, it definitely should be on your list of things to do. All exhibits are labeled in both French and English.
Eating in Hanoi
One of our favorite activities! Don't miss the opportunity to try out a few Vietnamese classics while you are there. On our highly recommended-to-try list in Hanoi:
Pho – Vietnamese eat it traditionally for breakfast, but it is served all day long.

Banh Mi – a classic Vietnamese sandwich with a lot of French influence.

Vietnamese Coffee

 –

served hot or cold, with or without "milk" (sweetened condensed milk that is). And in Hanoi you can also find egg coffee, which looks a bit like scrambled egg in coffee.

Bun Bo Nam Bo 

–

a classic noodle dish from Hanoi, served in lots of places. Look for it in the Old Quarter, and pull up a small, plastic stool.
Hanoi is a fantastic place to visit, and we thoroughly enjoyed wandering around and exploring it. — DISCLAIMER: This article expresses my own ideas and opinions. Any information I have shared are from sources that I believe to be reliable and accurate. I did not receive any financial compensation for writing this post, nor do I own any shares in any company I've mentioned. I encourage any reader to do their own diligent research first before making any investment decisions.