Leonardo da Vinci's Salvator Mundi is the most expensive artwork ever sold
"Salvator Mundi" fetched a record sum of $450 million from an unknown bidder at Christie's auction in New York.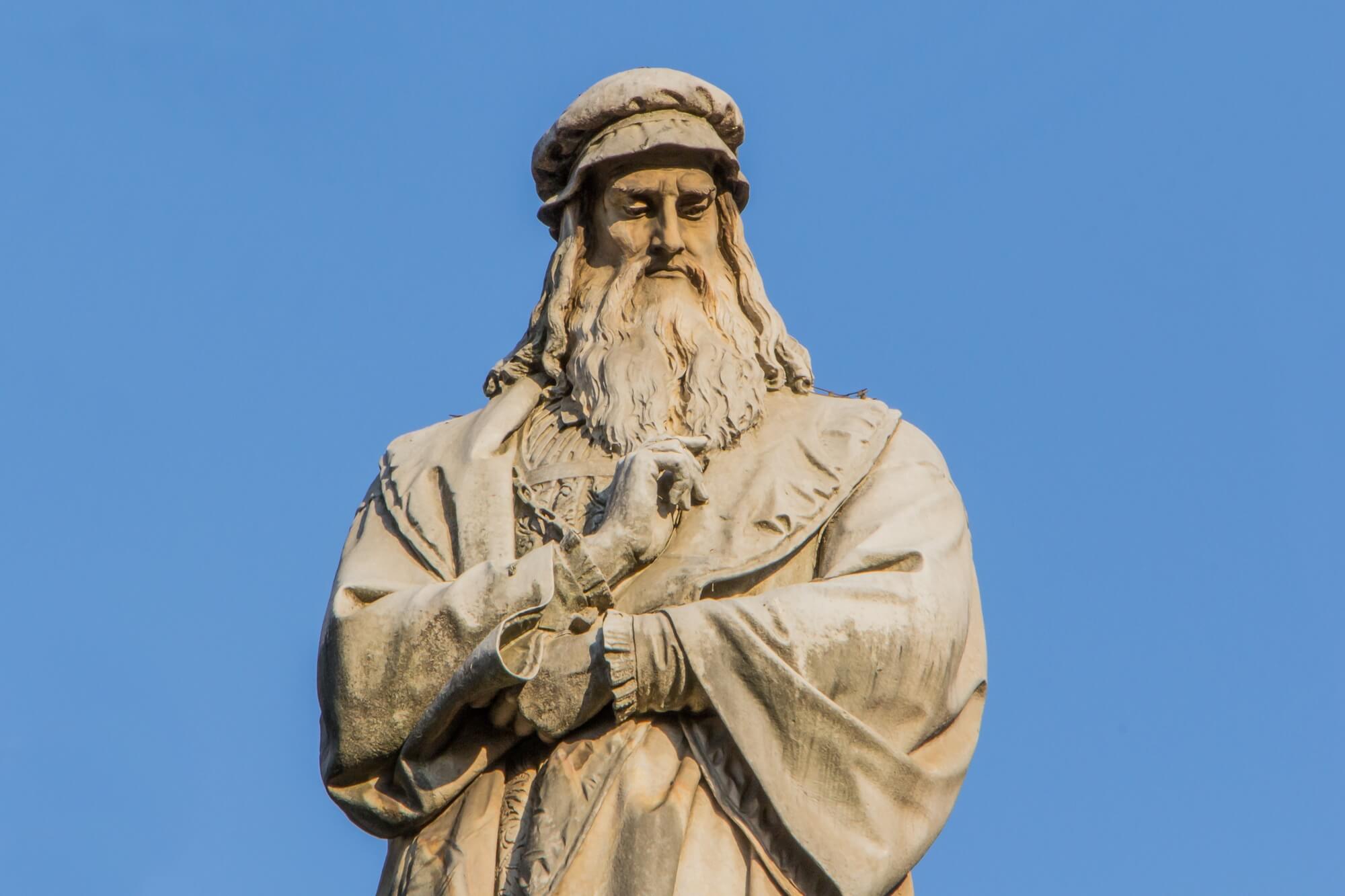 Christie's has just auctioned the most expensive work of art in the world. Salvator Mundi, the last discovered painting by Leonardo da Vinci, was sold for $450 million in New York, breaking records of an amount paid for a single piece of artwork at an auction.
Up to six bidders participated in the auction and increased bids by $20 million to $30 million. Christie's CEO Guillaume Cerutti said the price jumps were unusual.
"They reflected the importance of the painting and that some of the bidders were conscious that the price would go higher than their bids. Probably, they knew there was room before the end of the competition," Cerutti said, via The Guardian.
King Louis XII of France commissioned the Jesus Christ painting between 1506 and 1513. It went to the possession of Charles I of England around 1649 before it went under the hammer in 1763 and disappeared. The 500-year-old painting resurfaced in 1900 when British collector Francis Cook, 1st Viscount of Monserrate, purchased it until his descendants auctioned it for £45 in 1958.
Salvator Mundi was lost for a long time and was rediscovered in 2005. It was dubbed as "the biggest discovery of the 21st century." A consortium of dealers, which includes Alexander Parish and Robert Simon, bought it at an estate sale in the U.S. for $10,000. The artwork went through restorations and authentication before it was revealed to the public in 2011 at the National Gallery in London.
Russian fertilizer oligarch Dmitry Rybolovlev bought the da Vinci's painting from Yves Bouvier, a dealer based in Paris, for $127 million. Rybolovlev consigned it to Christie's.
Salvator Mundi fake claims
Before Salvator Mundi went to auction, many critics said the painting was a fake. Jerry Saltz of New York magazine, for instance, wrote that "one look at this painting tells me it's no Leonardo" although he disclaimed that he is no art expert or historian. The criticisms are partly due to the condition of the painting that made people question its authenticity and originality.
Experts, however, said that the Salvator Mundi is authentic. Major scholars of da Vinci's work accept that the painting is made by Leonardo. It changed hands several times and had been restored quite extensively.
"It's not in flawless condition, it's 500 years old and absolutely has the presence and condition of a true Leonardo," said Alan Wintermute, Christie's specialist in old master paintings.
Who bought da Vinci's painting?
Despite the questions regarding its authenticity, Salvator Mundi still bagged $450 million, and many people wonder who had been willing to shell out that money for an artwork. Christie's did not reveal the identity of the buyer nor where he or she came from.
According to CNBC, there were speculations that the buyer is an American who wants to add another da Vinci in the U.S. aside from the one at the National Gallery in Washington. Some of the possible buyers include hedge-fund billionaire Ken Griffin, Wal-Mart heiress Alice Walton, and Amazon CEO and world's richest man Jeff Bezos. Meanwhile, a major collector said the buyer, who should have a net worth of more than $5 billion, might come from China or the Middle East.
(Featured image via Deposit Photos)