Datum Teams with Groking Lab on Ozmo Smart Bottle
A limited edition of Ozmo Active "Datum Enabled" smart bottle enables users to earn DAT Tokens by sharing collected usage data.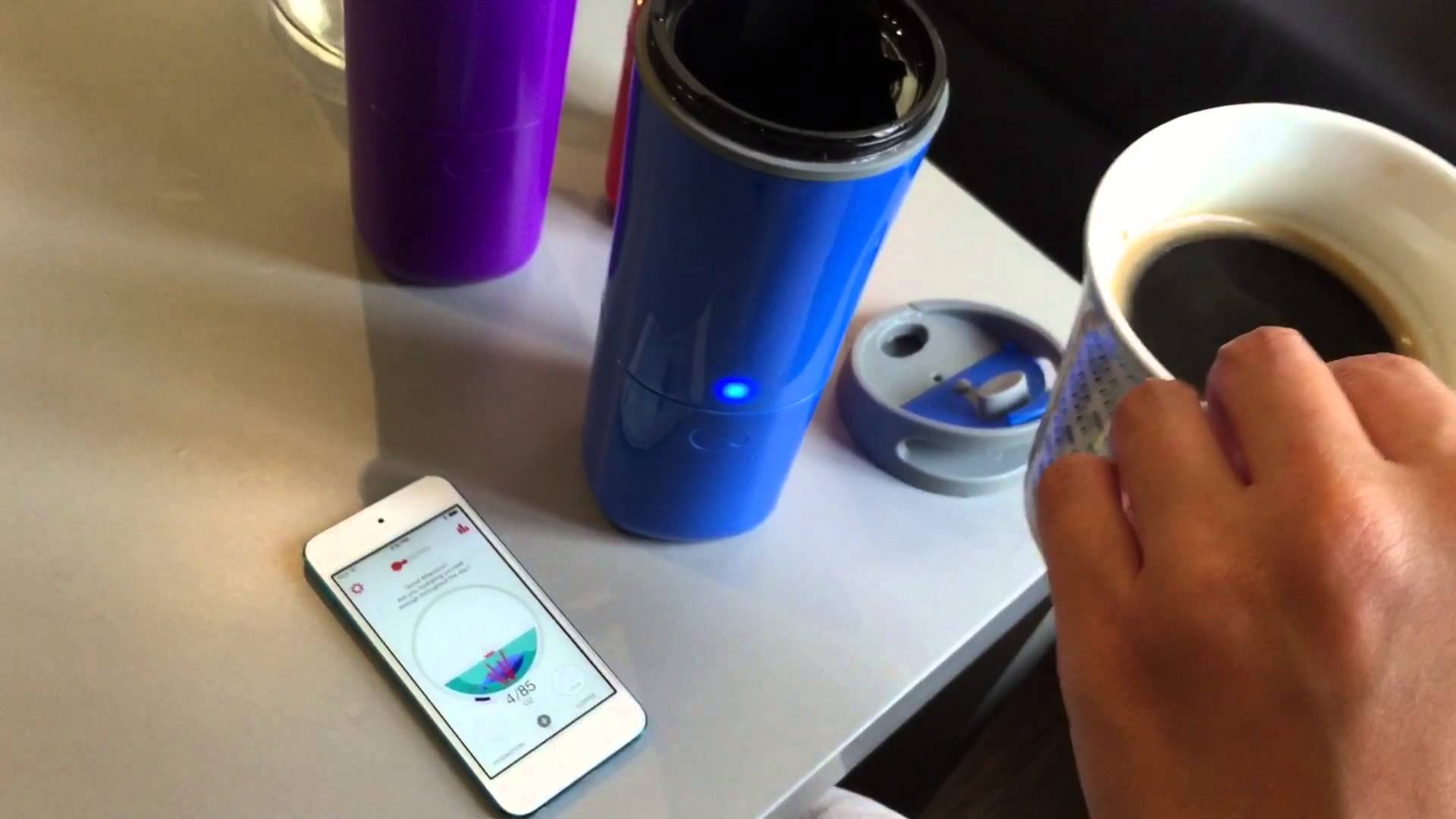 FOR IMMEDIATE RELEASE
Zug, Switzerland and Hong Kong, S.A.R. – 26th October, 2017. Datum, an upcoming data marketplace for all types of data, is proud to announce Groking Lab as the launch partner of Datum Enabled ecosystem. Groking Lab is launching a limited edition of Ozmo Active smart bottle, one of the most advanced water bottles.
Starting in December 2017, users will be able to install the beta version of Datum app and connect to the Datum network, sharing their water, tea or coffee intake and earning DAT tokens in the process.
"Integration is the most important elements of the Ozmo smart hydration platform. Ozmo is dedicated to support the health and fitness industry by providing an open API to secured data exchange platform such as Datum as well as integrating with major wearable players such as launching the Ozmo-Garmin Connect IQ Widget," said Serena Pau, co-founder and CEO of Groking Lab. "We believe that only through strategic integration will we make Ozmo the truly smart hydration leader in the market by providing the best insight to both the end user and the partners."
"The way we track our life and try to improve it has changed dramatically over the past couple of years. After the first wave of simplistic wearable devices, we're seeing innovative solutions such as Ozmo able to track our consumption of beverages such as coffee, tea or water," said Roger Haenni, co-founder and CEO of Datum Network. "Integrating Datum API with the Ozmo Active bottle will enable users around the world to share their liquid intake with the interested parties, such as healthcare institutions and commercial companies."
Ozmo Active
Ozmo Active is a smart bottle designed to help you achieve your hydration and fitness goals whether you're a weekend warrior, hiker, extreme sports lover or just want to build an energetic lifestyle.
LED Light Display

Capacity: 16 ounces (473 ml)

Weight: 12.7 ounces (360 grams)

Battery Life: 120 min full charge

Up to 3-week battery life

Datum-enabled

Leak Proof

ABS Plastic outer body

Bluetooth 4.1

Tritan BPA-free inner body

Double walled, not vacuum insulated

Hand wash only

Vibration alert system

Bottle will detect water level changes between sensor levels, small sips might not register. Total water consumed will be accurate
Limited edition of Ozmo Active Datum Enabled bottle will be available through retail and e-commerce channels, at a recommended retail price of US $69.99. The "Datum Enabled" feature is expected launch during December 2017, alongside the launch of Datum test network, with the commercial platform set to launch in the first half of 2018.
About Datum
Datum is a start-up company working on turning the current model on its head by allowing anyone with a mobile phone to safely and securely share their data. Users will be paid by a blockchain distributed model in the form of a token, aptly named DAT. DAT tokens will be exchangeable for fiat currency or cashed out for gift vouchers from companies such as Amazon, Alibaba and others.
The official start of public token sale (ICO/ITO) is scheduled for 29th October, 2017 at 13:00 GMT. Following the conclusion of ICO, Datum Network plans to list DAT with a hard cap of three billion DAT.
About Groking Lab
One of "Hottest Startups 2017" according to the Hong Kong Business magazine, Groking Lab brings innovative health solutions to the market. Ozmo Active (www.ozmo.io) is a smart bottle designed to help you achieve your hydration and fitness goals whether you're a weekend warrior, hiker, extreme sports lover or just want to build an energetic lifestyle. Launched with Kickstarter and accelerated by Amazon, currently Ozmo has users in over 80 countries. Their latest product is Java+, smart bottle with active water heater, keeping your coffee or tea warm at 45C (115F).
Find the latest news on company at https://www.ozmo.io/news
Connect with Datum
Facebook Page: http://fb.me/datumnetwork
Telegram Channel: https://t.me/datumnetwork
Twitter: https://twitter.com/datumnetwork
Connect with Groking Lab / OZMO
Facebook Page: https://www.facebook.com/iloveozmo/
Twitter: https://twitter.com/iloveozmo
Media Contact
Theo Valich
E.: press@datum.org
T.: +6586150924
W.: https://datum.org/