8 DC and Marvel movies we can't wait to see after SDCC 2017
DC and Marvel revealed their upcoming movies that would most likely race to the top of the box office.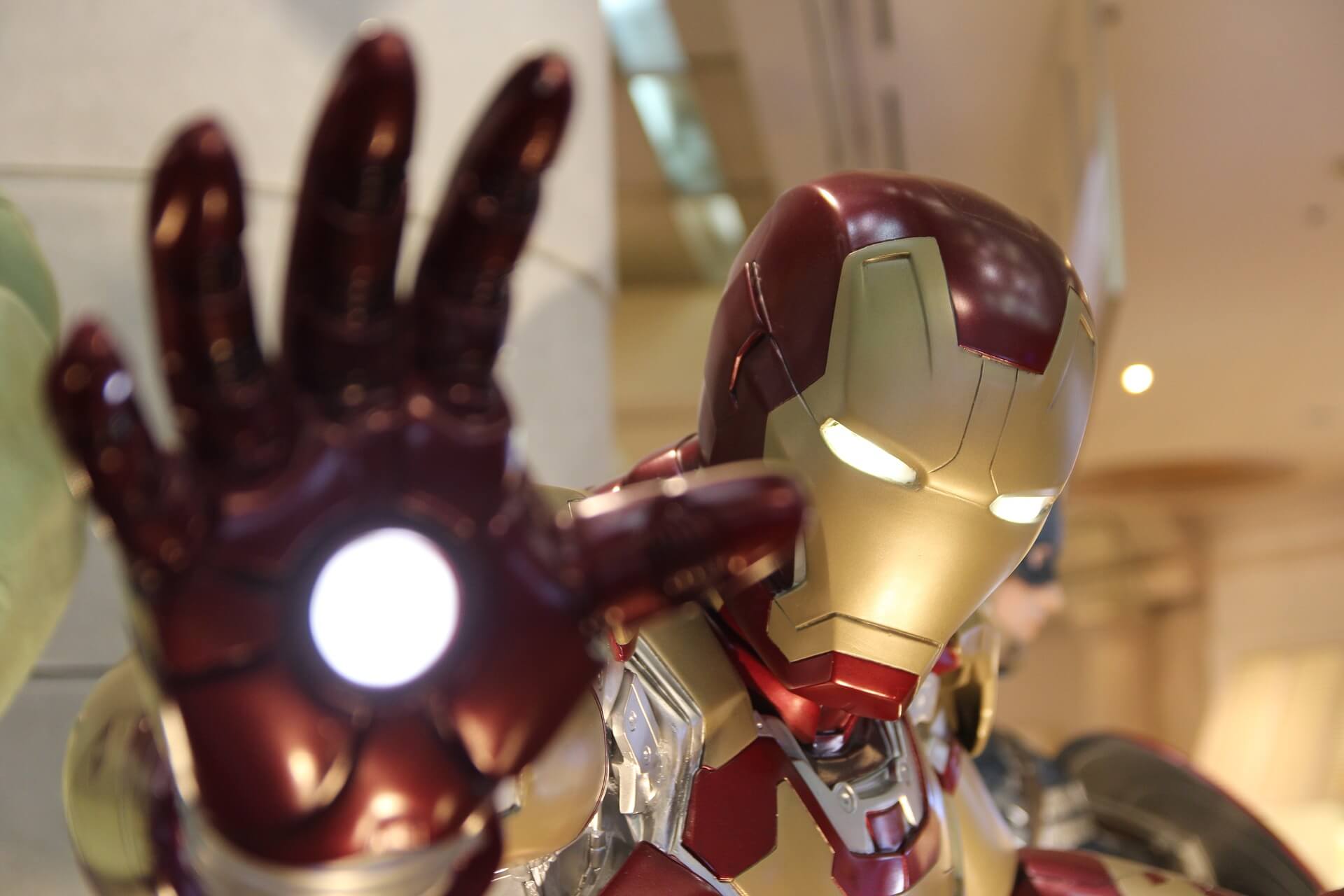 DC and Marvel movies are locked in a perpetual race who will be crowned box office kings. So far, Marvel Studios' "Guardians of the Galaxy Vol. 2"  and DC's "Wonder Woman" are neck and neck for the pole position, with the former holding the top spot with $385,954,831 earnings, while Gal Gadot's flick is not far behind with $372,552,849. (Update: Wonder Woman has surpassed Guardians of the Galaxy Vol. 2 with almost $390 million sales in the U.S. alone.)
According to CNBC, these superhero movies and their extended universe are almost single-handedly resurrecting the U.S. movie industry. 2017 has been saved by "Logan," "Wonder Woman" and "Spider-Man: Homecoming." Other releases such as the 5th installment of "Pirates of the Caribbean" and Tom Cruise's revamped "The Mummy" had a lukewarm reception in the U.S., although both are expected to perform better on the global stage.
Good news for moviegoers: things will only get better from hereon as DC and Marvel have revealed their line-ups of superhero movies. Both giants hope they would dominate the box office in the months and years to come. Here are top DC and Marvel movies which are worth waiting and watching out for.
DC Extended Universe (DCEU)
First, the DC superhero movies hyped in SDCC are:
#4: Aquaman
Mashable teased upcoming movies from DC. Aquaman will not be shown until December 2018. That is a lot of time to wait, but its promise is intriguing enough. Plus, it features the hulking Jason Momoa from the Game of Thrones fame. This will be the first time Aquaman will get a stand alone movie but he will be featured in future connected universe in DC. The film has a reported budget of $160 million and was shot in Australia's Gold Coast, according to Comic Book. At the recently concluded San Diego Comic-Con (SDCC) 2017, Variety reported that the "Aquaman" panel introduced new footage for the movie, but a report from Screen Rant said that Warner Bros. will not release the footage online.
#3: Suicide Squad 2
Suicide Squad 2 is slated for 2019, which is two years from now. Judging by the success of the first installment, which raked in over $700 million as of September last year, Suicide Squad is also primed for success. The cast for the sequel has not been confirmed yet but the first movie did not lack in star power with Margot Robbie, Will Smith, Jared Leto, Cara Delevingne and Joel Kinnaman. In an interview with IGN during SDCC 2017, the film's director, David Ayer, stated that he chose to direct "Gotham City Sirens," also starring Margot Robbie as Harley Quinn, over "Suicide Squad" because he wanted to create role models for his daughters.
#2: Wonder Woman 2
As stated in the article above, Wonder Woman just became the top grossing film of 2017 summer. It makes sense that the hype for the sequel will be twice as huge, modestly speaking. Gal Gadot and director Patty Jenkins proved that women-led superhero films could perform well in the box office. At SDCC 2017, The Verge reported that Warner Bros. confirmed via a sizzle reel that "Wonder Woman 2" is in the works. Rumored to be released in 2020, Wonder Woman 2's screening date might be pushed back as a lot of DC movies are going to be shown, such as Batgirl, The Batman, Nightwing, Gotham City Sirens, Shazam!, Black Adam, Suicide Squad 2, Justice League Dark and Green Lantern Corps., before it.
#1: Justice League
Following the success of "Wonder Woman," DC die-hards and superhero fans now anticipate the release of "Justice League. The hype surrounding the film escalated even higher when Warner Bros. released a new trailer for the film. In particular, the Comic Book website reported that the internet reacted eagerly to the trailer as they wait for the much-awaited live-action adaptation of DC's superhero team. While the official budget for the film is not yet revealed, the reshoots, with "The Avengers" director Joss Whedon helming, reportedly cost nearly $25 million, which is two or three times higher than the usual price for reshoots, according to CinemaBlend.
Marvel Cinematic Universe (MCU)
For Marvel, here are four highly-anticipated movies teased in SDCC:
#4: Black Panther
Black Panther is considered as the first true diverse movie from Marvel. It features Chadwick Boseman, Lupita Nyong'o, Danai Gurira and Michael B. Jordan. Andy Serkis plays the film's villain. Its release date is scheduled on 9 February 2018. Its Comic-Con footage got a standing ovation from Hall H attendees, according to Collider, which further indicates that the film is in good hands.
#3: Captain Marvel
Brie Larson will star as Captain Marvel. Per USA TODAY, it is scheduled for release on 8 March 2019. It will have a retro story and will also feature Samuel L. Jackson. Captain Marvel will be Marvel's answer to DC's Wonder Woman. According to The Verge, Marvel announced during SDCC 2017 that the movie will take place in the '90s, making it another period piece, besides "Captain America: The First Avenger," within the Marvel Cinematic Universe. Variety recently reported that "Captain Marvel" is one of the films that acquired the California production tax credit for shooting in the state.
#2: Thor: Ragnarok
"Thor: Ragnarok" stars Chris Hemsworth, Mark Ruffalo, Tom Hiddleston and Cate Blanchett. The last of the God of Thunder's feature movie trilogy, it promises new alliances and new villains. It will be shown on October 25, 2017. Its new trailer, shown at Comic-Con, revealed a new supergroup, composed of old-timers Thor (Hemsworth), Loki (Hiddleston), and the Hulk (Ruffalo) joined by Valkyrie (Tessa Thompson). Together, they aim to take down Hela (Blanchett) before (or after) she brings Ragnarok to Asgard.
#1: Avengers: Infinity War
This movie does not lack in star power. It features the Guardians of the Galaxy cast, Tom Holland (Spiderman), Chris Evans (Capt. America) and the rest of the Avengers. This epic movie will be a culmination of more than a decade's worth of interconnected Marvel movies. Josh Brolin will play the villain, Thanos. According to The Hollywood Reporter, Marvel released the film's first poster at SDCC 2017, jam-packed with our beloved heroes and Thanos at the center. In March 2017, it was reported that "Avengers: Infinity War" could become the most expensive film ever made because of its reported budget of $1 billion. The movie will be shown on April 25, 2018.