What you should know about debt collection scams
Collecting overdue utility bills serves as a window of opportunity for fraud. Here's what you can do when shady debt collectors come knocking on your door.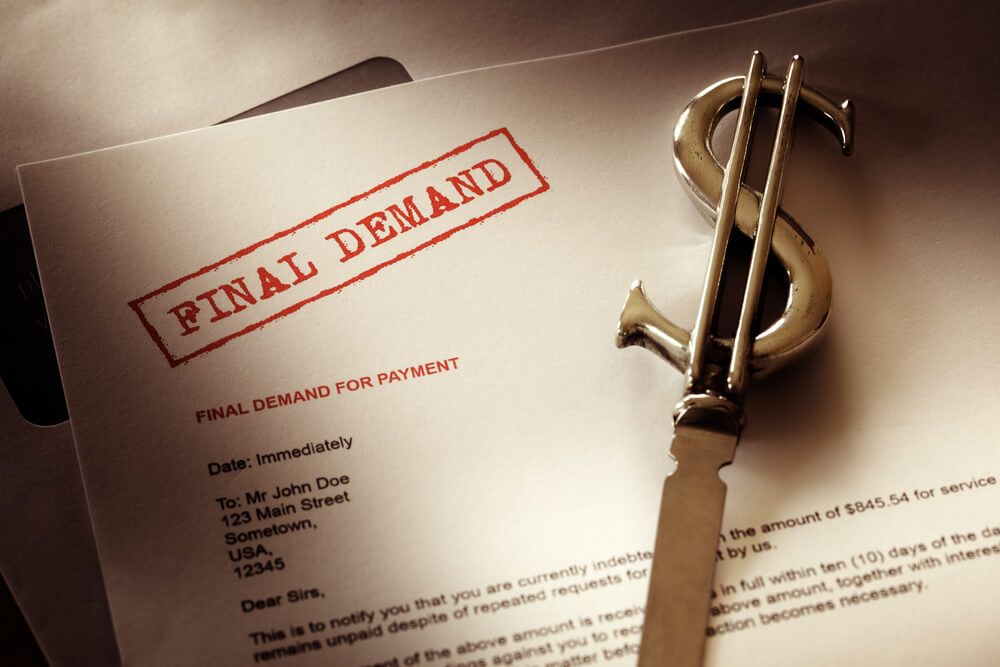 If you think you've seen it all when it comes to shady bill collectors, move to Jackson County, Miss. That's where scammers have been calling residents with fake power bills and threatening to turn off their electricity if they don't immediately pay the scammers.
The local power company, Singing River Electric, has warned residents to ignore these collection efforts. But the incident raises two important question for consumers everywhere. How do you know if a collection effort is legitimate? And also, how do you deal with an aggressive bill collector, even if the bill is valid?
The Federal Trade Commission (FTC) received 2.7 million complaints last year. The top category? Debt collection.
Debt collection scams
Let's be honest: The Mississippi utility bill collectors weren't the most sophisticated criminals. But the FTC says bill collection scams have become smarter in recent months. They pose as lawyers, using the names of real small businesses or names that are similar to those of existing businesses, according to the agency. "When these real businesses started receiving calls from people trying to reach the debt collectors or complaining about abusive practices, they realized that their businesses' name was being used in a scam," the agency notes.
For example, the FTC sued to stop several companies whose representatives allegedly coerced consumers into paying fake debts. If they didn't, the FTC further alleges, they threatened them with prison time or claimed police would come to their house to arrest them.
Spotting these scams requires a careful eye. Review the name of the business and compare it to your records. And consider the methods used by the "collector." A utility company, for example, won't demand immediate payment with a prepaid card — and it won't threaten to have you arrested for nonpayment. These are signs your bill collector might not be real. Hang up the phone and call the real business to see if it's initiated any actual debt collection procedures against you.
How to protect yourself from debt collectors
Annoying debt collectors, on the other hand, may be legitimate. But that doesn't make them any less annoying. The best way to stop a legitimate collection effort is to pay your bill, of course.
If someone is knocking on your door and calling your phone, talk to an attorney.
"Discussing what is going on financially with an attorney can give people all the information they need to make sound financial decisions once the calls and letters start," explains Marie Martin, an attorney from Little Canada, Minn., who specializes in debt collection issues. "One short meeting can help determine whether their better option is to assert the rights afforded to them."
You have rights under the Fair Debt Collection Practices Act, a law that prohibits debt collectors from using abusive, unfair or deceptive practices to collect from you.
"These types of strategy meetings should not cost much, but the information and peace of mind can be invaluable," says Martin.
It's important to know that even with legal debt collection efforts, the bark is often louder than the bite.
"These collection agencies that exhibit signs of harassment typically use scare tactics to try and get you to pay the bill," explains Jeff White, a legal analyst for FitSmallBusiness.com. "You should first be aware that they are only intended to scare you, and they can't do anything to you that they likely haven't already done. They can submit a negative mark on your credit report, and if they're trying to bully you into paying, then they've likely already done that."
Also, a debt collector can sue you, but you probably don't owe enough money to make it worth their while. Remember, the collectors have to cover their administrative and legal expenses when they go to court, and that's as prohibitive for them as it is for you.
The nuclear option
If you can't pay your debt, you might consider filing for personal bankruptcy, also known as the nuclear option.
"When you file for bankruptcy, something called an Automatic Stay immediately goes into effect," explains Tami Kamin Meyer, a lawyer who specializes in debt collection issues. "An automatic stay is like Teflon, and it statutorily bars creditors and collectors from continuing collection efforts during the pendency of the case. If a bankruptcy receives a successful discharge, all the debts included in it that are dischargeable are forever uncollectible."
Bottom line: Separating legitimate debt collection efforts from phonies may be easy, but dealing with the real thing isn't. You can protect yourself from an aggressive debt collector, but ultimately, you'll either have to pay what you owe or file for personal bankruptcy.
(Featured Image by DepositPhotos)
—
DISCLAIMER: This article expresses my own ideas and opinions. Any information I have shared are from sources that I believe to be reliable and accurate. I did not receive any financial compensation for writing this post, nor do I own any shares in any company I've mentioned. I encourage any reader to do their own diligent research first before making any investment decisions.