Detroit eyed by investors as the next city to experience a real estate boom
Detroit has fought hard to recover from the economic failings that swept across America in the early 2000s.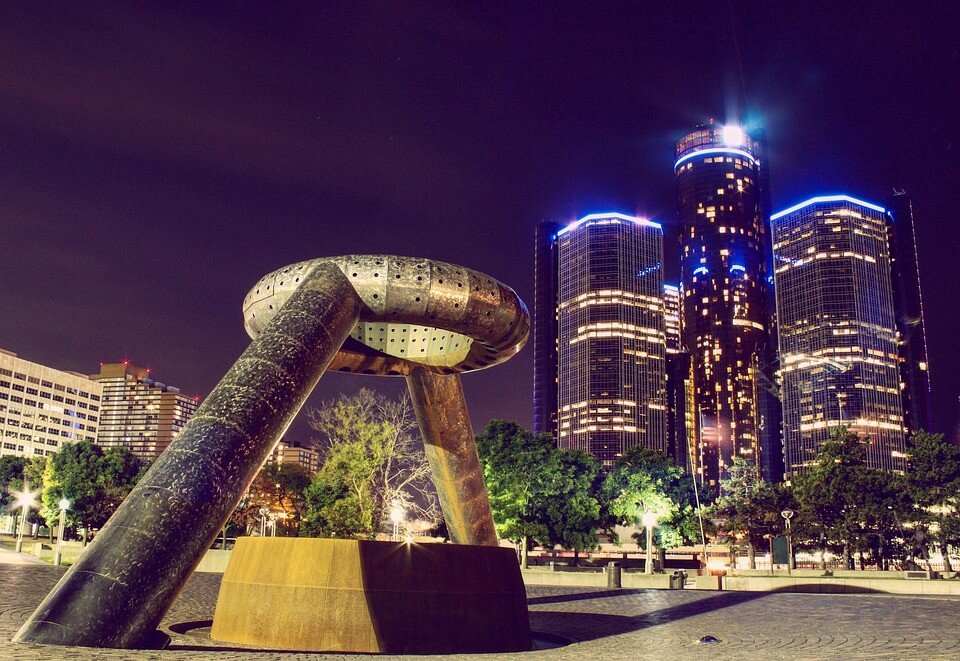 Detroit is known for its long-term relationship with the automotive industry, which is the pillar of the nation—depicting true regrowth, rejuvenation, and determination. Despite hard times and economic despair, the city has pulled out of its hardships over the years, climbing its way back to the top as one of the most profitable cities for investments in 2017.
Today, Detroit is one of the most affordable cities to live in for families and young couples. It is the highest in the nation for added job growth. Detroit has created over 45,000 jobs since 2010. The city is in a constant state of regrowth, with over 100 rejuvenation projects on the books for the next 10 years.
In addition to the increase in job availability and a city-wide renovation, Detroit is home to one of the lowest personal income tax rates in the United States, making it even more attractive to young individuals, couples, and families looking to live the best quality of life.
As Detroit continues to see an influx of new residents due to these perks, it is also beginning to see an incursion of out-of-area investors looking to capitalize on the gains offered by this burgeoning city.
What is it about Detroit that is drawing in so many investors?
The Detroit real estate market is perhaps one of the most tempting to investors across the globe as of recent years. As the younger generations flock to the city to benefit from the regrowth projects occurring across the Metro area, rental demand is skyrocketing.
For investors, there couldn't be a better time to buy. With a low cost of living, low taxes, and an increase in job availability, the market is definitely a buyer's market. And for those looking to create healthy monthly cash revenue, the numbers don't lie.
High ROI, low output
When purchasing rental properties in Detroit, investors are seeing record-low up front costs. Detroit's real estate market may be on the rise, but median prices have been below the national average since the economic downturn of 2010.
As foreclosures flooded the market, property investment and management companies began to snap them up for shockingly low prices, only to rehab and relist them for still-exceptionally low rates.  
Out-of-area investors are able to purchase a single-family, three-bedroom home ready to rent—if not already rented—for a median price of $80,000 and receive a monthly rental rate of approximately $900 a month.
In comparison to other markets, Detroit is currently yielding one of the highest capitalization rates in the country. Where other cities, like New York or Miami, are showing cap rates at 5%, Detroit is displaying rates in the 7.75% range steadily.
Regardless of why people are rushing to Detroit, the fact of the matter is it's now a city for investors. With low median pricing on properties, high rental demand, and low upfront costs, it's no surprise that investors worldwide are putting their investments in the Motor City.
As interest continues to grow in the Metro area, the real estate market will rise, so any investor getting in on the ground floor is in for a good run over the next few years.
—
DISCLAIMER: This article expresses my own ideas and opinions. Any information I have shared are from sources that I believe to be reliable and accurate. I did not receive any financial compensation in writing this post, nor do I own any shares in any company I've mentioned. I encourage any reader to do their own diligent research first before making any investment decisions.