Why disability insurance awareness is important
Disability insurance received its own month because it is recognized as the most misunderstood, but important, of all insurances. According to a recent survey 50% of Americans said if they were disabled, they would rely on savings to cover their needs. This idea of using one's assets to bypass the need for insurance, often called self-insuring, is a common strategy.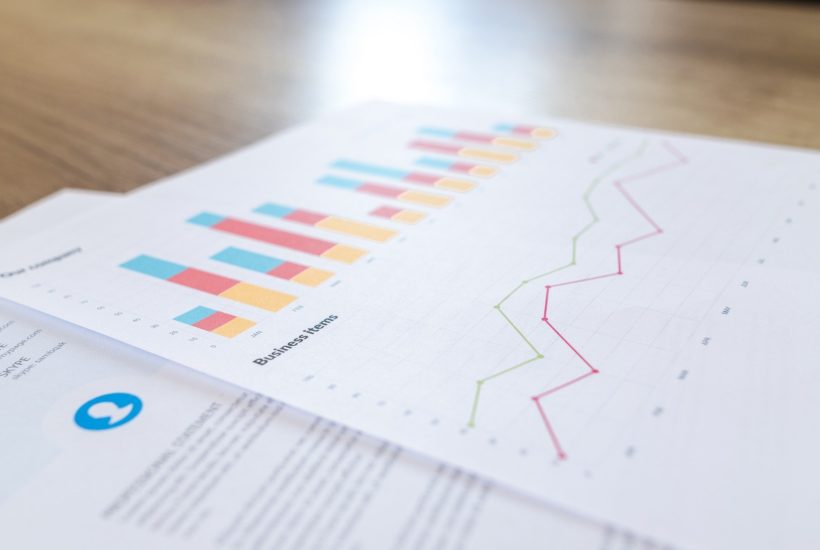 Financial planning is not a science. As much as human behavior invokes the need to "figure it out", and always identify cause and effect, sometimes there are aspects of our lives that are not black and white. Think of health, why do some people get sick while others stay healthy? Having acknowledged the presence of unpredictability, there are responsible choices along the way which can increase the probability of success in all matters.
In the world of finance, one could identify three ultimate threats to an individual. A person can live too long, die too early, or become disabled. At first glance, this statement has little to do with economics. However, if you live too long, how can you afford all of the expenses of life? If you die too soon, how can you protect your family or business from your lost contributions? If you were disabled, how can you replace all that lost income for yourself? There is absolutely no telling which of these situations will impact you, but they are inevitable outcomes of life.
Life Happens, a nonprofit organization promoting personal financial responsibility, coined May as "Disability Insurance Awareness Month", so let's focus on that last threat. Disability Insurance received its own month because it is recognized as the most misunderstood, but important, of all insurances. This year's spokesman is Scott Rider, a former financial advisor who was diagnosed with Parkinson's at the age of 47. He lost his business, but not his income, thanks to the responsible choices he made earlier in life. This year's theme is "Reality Check", according to a recent survey 50% of Americans said if they were disabled, they would rely on savings to cover their needs.
This idea of using one's assets to bypass the need for insurance, often called self-insuring, is a common strategy. However, according to the US Census Bureau, 60% of US households have less than $6,275 in liquid savings. That amount would provide just three months of income at the poverty level. This reality explains a recent study from the American Journal of Public Health which found that 44.3% of all bankruptcies stem from disability. The math proves that self-insuring would not be possible for over half the country, even though half the country considers it a legitimate approach.
The situation above may not derive from a financial decision, so much as a result of blissful ignorance. No one wants to think about becoming sick or hurt and most healthy people can't picture themselves in that scenario. However, according to Social Security Administration one in four workers in their 20's can expect to be out of work for one year or longer due to disability.
Many responsible adults who do recognize the potential threat are misinformed, believing they're already protected. Here are two of the most common safety nets Americans reference:
The Employer
Workmen's Compensation is mandatory in almost every business in every state of America. However, worker's compensation only covers illnesses and injuries that occur on the job. According to the Bureau of Labor Statistics, in 2018 less than 1% of all American workers missed time due to work related injury or illness.
Group Disability, sometimes available through larger companies, typically covers 50-70% of monthly earnings up to a limit. The benefit is often taxable as income (in cases in which the employer pays the premium). The coverage is usually not portable. Other caveats include the offsetting of benefits by any government programs, restrictive definitions of disability, the possibility of cancellation or modification at any point, and variable rates.
Many people often confuse their Group Short-Term Disability for Long-Term. Short-Term coverage typically pays for three to six months, with the most common claim being pregnancy. Long Term can pay benefits for anywhere from two years to retirement age or beyond, the most common claim being musculoskeletal followed by cancer.
The Government
Many American assume that the government will bail them out if crisis struck. Our country does offer many protections, but disability can be a grey area. The Social Security Disability Insurance department identified the backlog of cases was over 575,000 in 2019, and only 33% of claims being approved for an average benefit of $1,258 per month.
Health Insurance
Medical coverage makes sure your doctors and hospitals get paid. Disability Insurance makes sure you get paid.
Professionals who recognize the need for income protection and the shortcomings of government and employer plans will often shop for individual disability insurance. These are the major factors to consider when searching for the right policy:
Definition– the definition of disability can range from True Own Occupation, the inability to perform material and substantial duties of your own occupation, to Any Occupation, the inability to perform any gainful occupation.
Benefits– the monthly benefit amount a client will receive, how soon they'll collect (elimination or waiting period), and how long it will last (benefit period).
Increases– policies may also have riders that can increase the benefit with inflation, or allow the insured to purchase more coverage based on an increase in income.
Premium– this is essentially the cost of the policy, a factor of a client's choices on the above three items.
According to the American Council of Life Insurers over 51 million American employees have no disability coverage. These people need to ask themselves if they can afford to retire today? That is essentially what a disability is, a forced early retirement. In a way everyone will become disabled, the question is, will it happen one second before you die, or 40 years before you die? Always remember, disability insurance is like a parachute, you have to have it before you need it.
—
(Featured image by David Schwarzenberg via Pixabay)
DISCLAIMER: This article was written by a third party contributor and does not reflect the opinion of Born2Invest, its management, staff or its associates. Please review our disclaimer for more information.
This article may include forward-looking statements. These forward-looking statements generally are identified by the words "believe," "project," "estimate," "become," "plan," "will," and similar expressions. These forward-looking statements involve known and unknown risks as well as uncertainties, including those discussed in the following cautionary statements and elsewhere in this article and on this site. Although the Company may believe that its expectations are based on reasonable assumptions, the actual results that the Company may achieve may differ materially from any forward-looking statements, which reflect the opinions of the management of the Company only as of the date hereof. Additionally, please make sure to read these important disclosures.