Be aware of these disaster insurance scams
Whether it's about a leaking pipe or a housing maintenance gone wrong, insurance scams lurk everywhere, always finding ways to victimize people.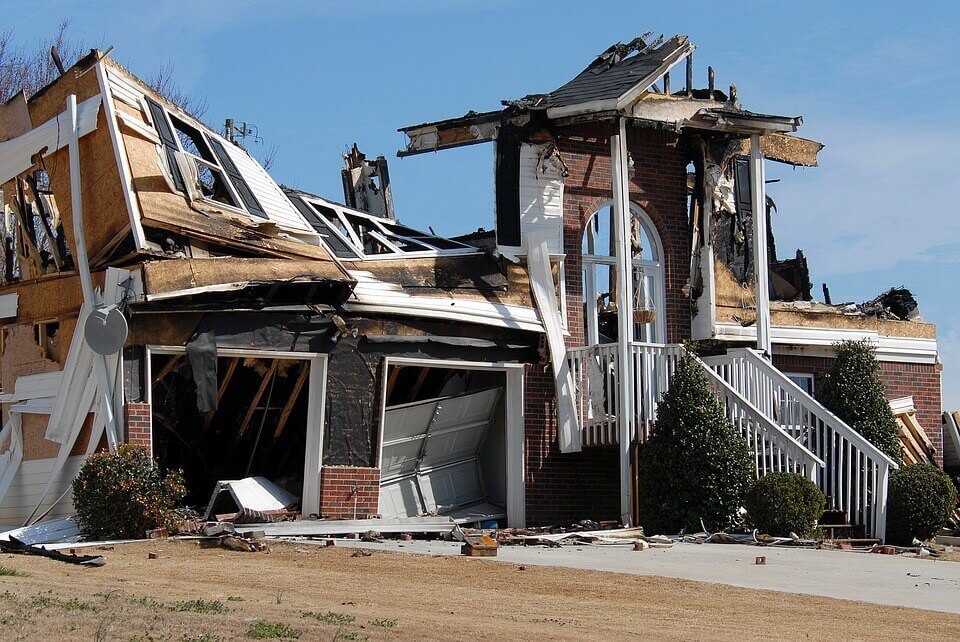 After Hurricane Harvey ripped through Texas and Louisiana last August, inflicting a record $125 billion in damages, residents braced for a second storm: a wave of disaster insurance scams.
There were the robocalls, received by thousands of victims only hours after the storm made landfall. Seems their flood insurance premiums were overdue. Pay now, the calls warned, or "lose everything."
It was a scam, according to the Federal Trade Commission.
Insurance fraud in the United States
Insurance fraud is an $80-billion-a-year problem in the United States, says the Coalition Against Insurance Fraud, a Washington advocacy group. Although the organization doesn't break down that fraud by type of natural disaster, it's safe to say that hurricanes, tornadoes, wildfires and other catastrophes were key players in 2017. And who knows what this year will bring?
"Natural disasters create a sense of chaos in the areas they hit and it's this sense of chaos that scammers capitalize on," says Michael Crowe, CEO and co-founder of Clearsurance, an insurance ratings and review site. "It's important for consumers to still perform their due diligence in these chaotic times that natural disasters create."
This article is the second in a three-part series on disaster scams. The dangers are many, from fake adjusters to fraudulent "assignment of benefits," to ID theft to just plain theft. Fortunately, each one of them has an easy workaround.
Insurance scams: Victimless crimes?
Here's the thing about disaster insurance scams: Because they often affect insurance companies more than consumers, they're seen as a "victimless" crime. The insurance industry says that's not true because fraud leads to higher insurance premiums. Even so, disaster insurance scams don't get the same attention as repair fraud or charity scams. I'm dealing with those in separate stories in this series.
And further complicating the discussion about disaster insurance scams is the fact that sometimes the victims are the perpetrators, using a claim as an opportunity to overstate damages and collect a little extra from an insurance company.
So let's focus on the disaster insurance scams that can affect you. What do you need to look for? And what should you do if someone has scammed you?
Look out for fake adjusters
"A common scam we caution people about is thieves posing as insurance adjusters after a big disaster," says John Adama, publisher of The Prepared, a site that helps you prepare for emergencies.
"They'll walk around a damaged neighborhood, identify someone who looks distraught, and claim to be an insurance adjuster who wants to 'immediately assess your home so we can get you your insurance claim more quickly.' But their real goal is to get unsupervised access to your property so they can steal any valuables. Since things are usually a mess anyway, the homeowner likely won't know that thieves took their missing jewelry," he warns.
Always, always ask for an ID before you let someone examine your property. A legit adjuster won't hesitate to provide that information.
Beware of ID thieves
After a disaster, scammers often pose as Federal Emergency Management Association (FEMA) employees and insurance company representatives. Why? "They take personal information from you and turn you into a victim of identity theft," warns Steven J.J. Weisman, a lawyer, college professor and white-collar crime expert who publishes the site Scamicide.
"Call your insurance company to confirm the identity of the person purporting to represent the insurance company," he advises.
Cold calls are a red flag, too
Consider the roof repair scam, a common problem after a storm. "After a major hurricane or storm you get a cold call from some random person's number calling on behalf of a roofing company, telling you that you may be eligible for a free estimate for roofing damage and that insurance may cover it," explains Kamil Faizi, an identity theft protection specialist with IDShield, an ID theft protection service.
But that's not what happens. Instead, a "contractor" overestimates the damages and performs a shoddy repair job. "That contractor causes worse damage. Then the insurance doesn't end up covering it because a claim was never put in," says Faizi.
Don't sign anything without doing your due diligence—or else you could fall for disaster insurance scams
If someone pushes an "Assignment of Benefits" form in front of you, it could be a red flag. This form instructs an insurance company to give your benefits to another person or company.
"That's usually the big sign you're getting involved with the wrong folks," says David Baxter, president of Orlando-based Baxter Restoration, a construction services company.
The document usually means the contractor doesn't have a good relationship with your insurance company. "The insurance companies feel as if they are trying cheat, and agreements become more difficult to secure," he says. "Awareness is the first step to assuring you don't get mixed up in a scam in the first place. Call your insurance company, get legit quotes. Hire a plumber or tarp company to prevent further damage while you research the contractor that can work with your insurance company."
Papers, please
Ask contractors to have their insurance agent send you a certificate of insurance. "This is a common and free service assuring customers that contractors have liability and workers compensation insurance," says Lars Powell of the University of Alabama's Center for Insurance Information and Research. "This protects consumers from being held responsible for contractors' injuries or negligence." Also, fly-by-night outfits usually do not have insurance, so it's easier to avoid them, he adds.
Remember, you can always look up an insurance company or agent online, too. And that's the advice of Maria Townsend, an insurance agent with AffordInsuranceNow.com.
"If an individual agent approaches you, you can look up their license in your department of insurance website and make sure it is indeed active," she says. "If the agent can't provide a copy of their license you should not do business with them. All agents are required to be able to present a copy of it if asked to present it."
—
DISCLAIMER: This article expresses my own ideas and opinions. Any information I have shared are from sources that I believe to be reliable and accurate. I did not receive any financial compensation in writing this post, nor do I own any shares in any company I've mentioned. I encourage any reader to do their own diligent research first before making any investment decisions.