Disney continues quest to buy Fox, Brazilian regulators raise concerns
Brazil is the latest country from which Disney must seek regulatory approval to purchase 21st Century Fox and form New Disney.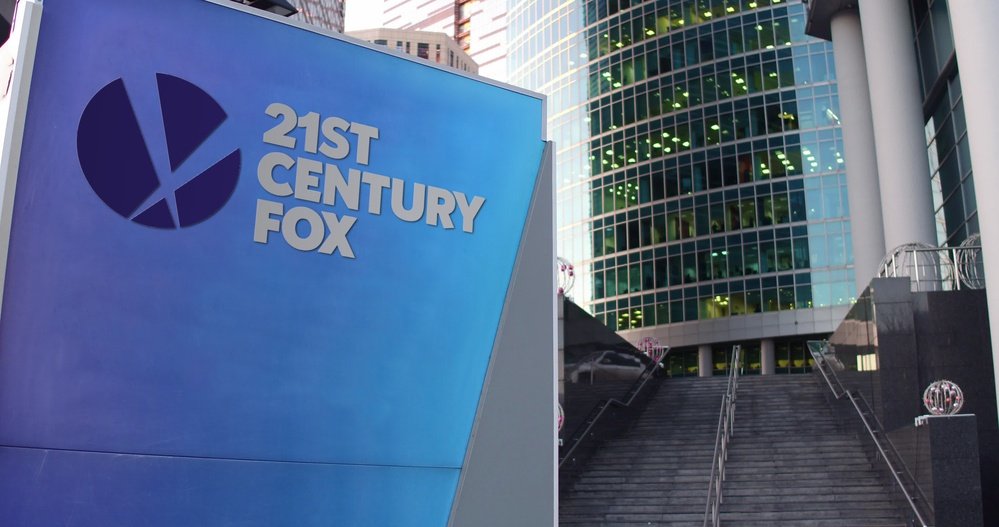 The latest hurdle in Disney's almost year-long quest to buy 21st Century Fox appeared in a report by Brazilian antitrust regulators raising concerns about its effect on the cable TV market in Brazil. Specific points were raised about the availability of sports content and the possibility of higher costs. Earning regulatory approval from Brazil is yet another step in a process that included approval from the U.S., the EU and, most recently, China.
Brazil begins the regulatory process
Brazil is currently undertaking consideration of the proposed acquisition of 21st Century Fox by Disney, per Investing.com. Technically, Cade, Brazil's antitrust regulator, has until March 23, 2019, to make a final decision and even that deadline can be extended for up to 90 days. However, the process is not expected to take months.
Cade began with a report that did express concerns regarding a "significant increase in concentration in the market of sports channels on cable TV" as well as a "high probability that Disney could control the market." Possible negative effects are said to include a reduction in the "quality and diversity" of available sports content and increased costs for consumers. This report will then inform the deliberations and final ruling ahead.
A Disney spokesperson downplayed the severity of the report noting that it is a "normal" part of the process. As with both the EU and China, Brazil is likely to have specific requirements for approving the acquisition.
Disney bids for Fox
Walt Disney Co's (NYSE:DIS) quest to buy Twenty-First Century Fox Inc (NASDAQ:FOX) officially began in December 2017 with a $52.4 billion bid. Of course, the process of researching the acquisition would have begun much sooner and involved enormous hours of investigation and meetings. After the official bid, more work followed as Disney began laying the groundwork to convince shareholders and regulators.
In June 2018, Comcast disrupted those preparations with an offer of $65 billion. This offer led Disney to up its bid to $71.3 billion. Though Rupert Murdoch said Fox was open to more bidders, Disney CEO Bob Iger said its position was clearly the strongest. In upping its bid, Disney also offered Fox shareholders the option to accept payment in cash or stock. This move showed how serious Disney was with its willingness to go into debt to acquire Fox.
Later that month, Disney received U.S. antitrust approval for the acquisition and though it did not absolutely seal the deal, it set the stage for a huge Disney win over rival Comcast. U.S. regulators did require Disney to divest Fox's regional sports networks. Negotiations for the disposition of those assets are still underway, with numerous parties, including Amazon, said to be showing interest.
The following month, Disney and 21st Century Fox shareholders approved Disney's second bid for the 21st Century Fox film and television studios, entertainment cable networks, including regional sports networks and many cable channels, and international assets in numerous countries. A new parent company was planned called New Disney, and Murdoch and company would retain the Fox broadcasting network, Fox News, national Fox Sports cable channel and the Fox Business Network as New Fox, though such names may well change in the future.
Seeking international approval
An international process is now underway following the U.S. approval of the sale and a positive response from the shareholders of both companies. The European Commission gave the thumbs up in early November, though it had the option to open an investigation lasting up to four months. Instead, the Commission approved the deal conditional upon Disney divesting its "interest in all factual channels it controls in the European Economic Area."
Channels Disney agreed to divest included the History, H2, Crime + Investigation, Blaze and Lifetime channels. The Commission concluded that such a move would address competition concerns by removing the "overlap between Disney's and Fox's activities in the wholesale supply of factual channels in the EEA."
Unconditional approval from China soon followed after speculation that the Disney/Fox deal might become a pawn in ongoing trade and tariff wars between the U.S. and China. Now Brazil, a major market in its own right, is in the midst of deliberations. It seems unlikely that Brazil will block the sale but the level of concessions in relation to local markets remains the big question mark. However, at this point, it seems most likely that the deal will ultimately be approved worldwide and that New Disney will become a reality.
(Featured image by DepositPhotos)