James Murdoch will move out of Fox once Disney completes acquisition
Following Disney's full acquisition of 21st Century Fox, CEO James Murdoch plans to establish his own company and invest in digital media.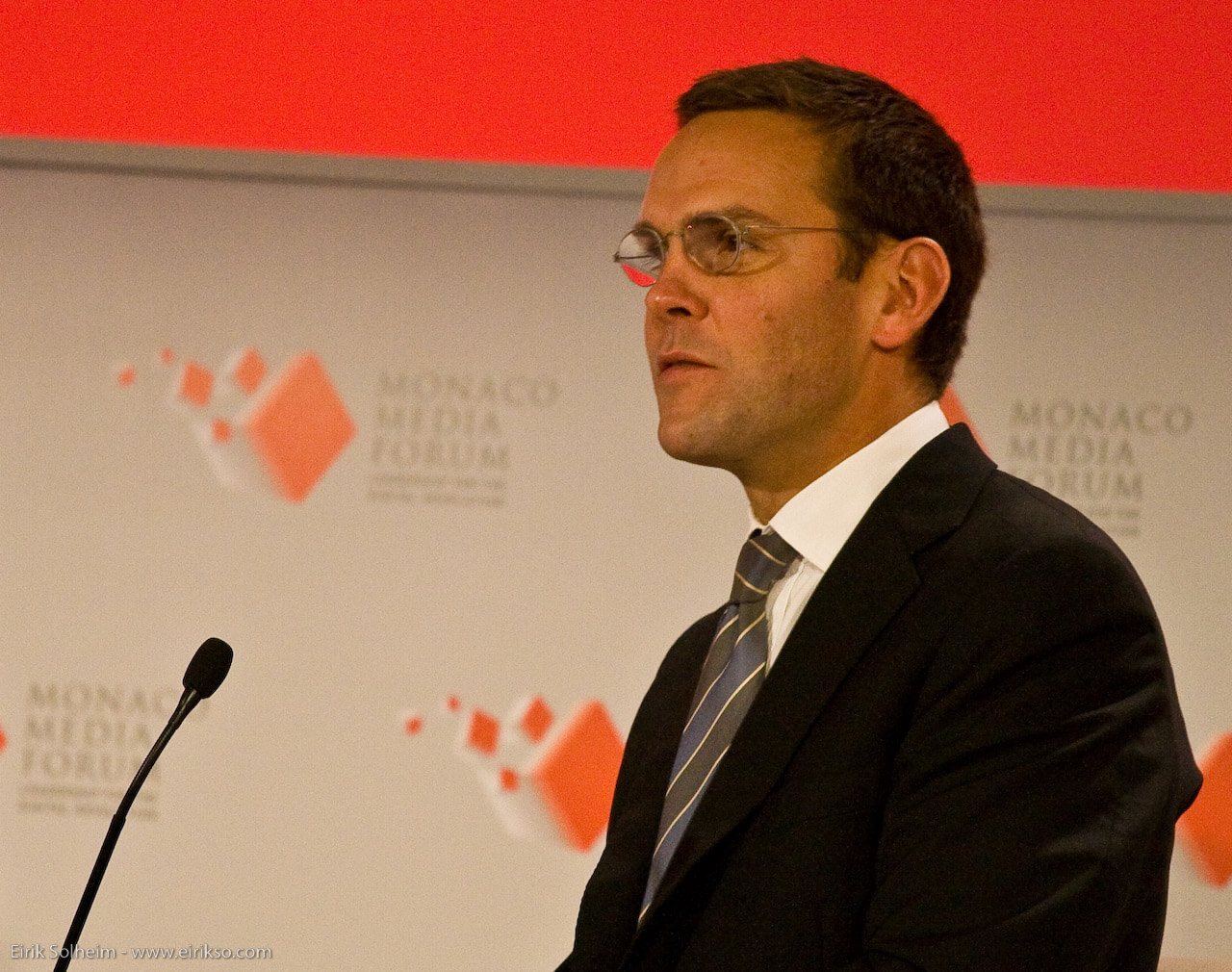 In the past years, Disney has acquired the rights to a lot of licenses, including Marvel and LucasArts. Its most recent acquisition is 21st Century Fox although the company is yet to fully acquire the rights to the media giant. Once the deal is completed though, folks at Disney shouldn't expect the head of Fox to join them.
Disney's acquisition of Fox began last December. The $52 billion deal gave the former the rights to a huge part of the latter. According to The Verge, the media conglomerate had 60 percent controlling power in the deal. Looking at the bigger picture, Disney will also acquire the 20th Century Fox film studio, 20th Century Fox Television, FX, National Geographic, and stakes in international networks.
Amid the buzz surrounding the acquisition, people began to wonder about the future of 21st Century Fox CEO James Murdoch. The New York Times reported that the media mogul won't be a part of Disney once the acquisition has reached completion. Two unnamed associates said Murdoch is looking to start his own company and possibly make a few investments in digital media, and he could start out with quite a load as his stake at Disney will be worth at least $1 billion.
Murdoch would've become Disney CEO Bob Iger's successor as part of the conditions in the Fox-Disney deal. Iger was also expected to retire next year. Additionally, there were early speculations that Rupert Murdoch, James' father, would cement his son's place as Disney's next chief executive.
To everyone's surprise, however, Rupert asked Iger to extend his term, which pushes his retirement to 2021. Iger also once commented that he and James were yet to discuss the latter's role in Disney.
Rupert, on the other hand, is yet to comment on why he refused to pitch his son for a Disney's executive board. However, he once said in an interview that there are "no guarantees" for his son to receive a senior post at Disney.
Disney is making quite the acquisitions lately, and many are wondering about its next plans. Once it has fully acquired the rights to Fox, it will be Disney's biggest acquisition to date. As for Murdoch's future, everyone else will have to see what the future holds for him.
Comcast-Fox rivalry over Sky heats up
Aside from Disney's acquisition of Fox, James and his brother Lachlan Murdoch are also currently in a bidding war against Comcast for the majority control over Sky, a European satellite TV provider. However, their chances of acquiring Sky got a little more challenging as according to Variety's report last April, Comcast has mounted a $31 billion bid on Sky's stakes.
James Murdoch and his company have been trying to acquire the remaining 61 percent of Sky, so it should be no surprise that Comcast's latest bid isn't sitting well with him.
In a separate report by Variety, Murdoch shared his opinion on what Comcast should get to first. He said that the said company should first run through the U.K.'s regulatory processes before making a counter bid for Sky. Despite the recent developments, he is still optimistic that things will go the right way and that regulators will greenlight Fox's purchase of Sky within the next months.
Murdoch also notes that since Sky and Sky News are vital entities in the U.K.'s media market, the regulatory steps for Comcast's bid will be very appropriate.
Considering the reports circulating about how he wouldn't have a place at Disney's senior executive board, many are surprised that Murdoch is still taking the fight to Comcast.
Disney is close to making one of its biggest acquisition to date, but it is a journey with many hurdles. As the rivalry between Fox and Comcast continue to heat up, we can expect to see how big Disney makes with its full acquisition of 21st Century Fox if Sky falls into the hands of Fox.
(Featured image by Eirik Solheim via Wikimedia Commons. CC BY-SA 2.0)