Do GoFundMe's top fundraisers reveal a nation in turmoil?
GoFundMe's annual report revealed lots of fundraising campaigns related to social issues. But do fundraising campaigns with different perspectives mean that GoFundMe has become a battleground?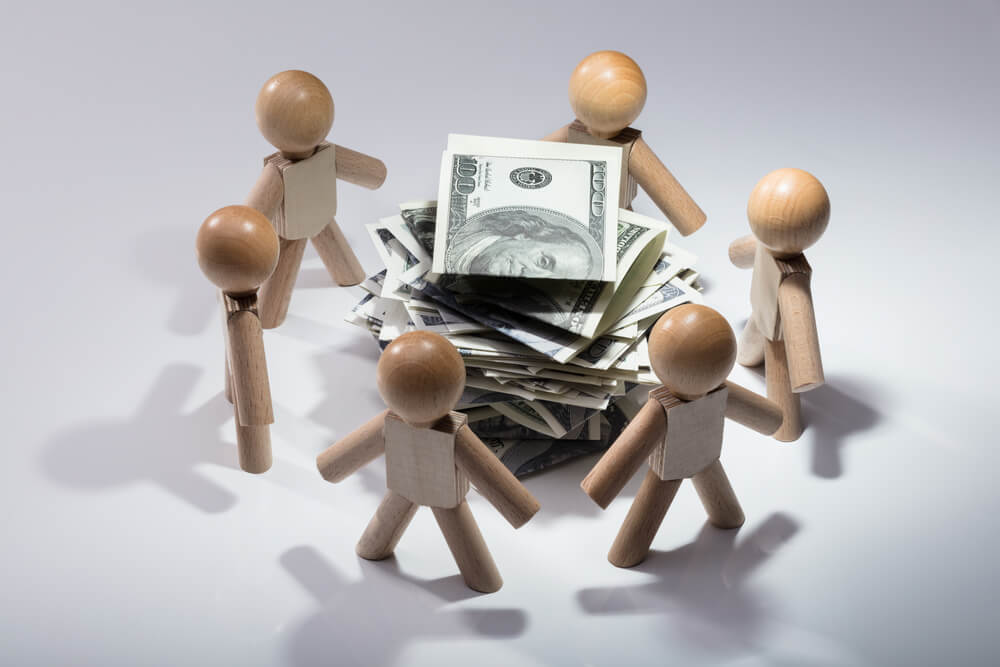 Crowdfunding campaigns sometimes become more about the statement or cause behind the campaign than about achieving an actual goal. At least, that is how it might look when a crowdfunding site like GoFundMe, which typically features people battling health care issues and personal disasters, hosts campaigns to build Trump's wall or to provide ladders to scale Trump's wall. But such statement campaigns can be quite meaningful to those who care and their differences accommodated without disruption.
Top fundraisers on GoFundMe
GoFundMe recently released stats regarding the popular crowdfunding site designed to support good causes. It identified the top 10 campaigns for 2018 and the list may include some surprises. When one looks at the typical campaign on GoFundMe, one tends to find folks doing good deeds for those in need in their community. Even the Top Trending Fundraisers on GoFundMe generally feature folks helping each other out.
But the top fundraisers for the year 2018 slant in a different direction, toward social causes that may help those in need but are also a response to an important issue. GoFundMe's Top Fundraisers for 2018 were:
Time's Up Legal Defense Fund – Grew out of the #METOO movement to become the "largest GoFundMe of all time."
Funds for Humboldt Broncos – Supporting the families after a tragic crash.

Stoneman Douglas Victims' Fund – In response to the school shooting.

March For Our Lives – Nationwide march against gun violence.

Houses For Rohingya Refugees – Refugee housing.

Tree Of Life Synagogue Victims – For the Pittsburgh shooting victims.

The Air Fuld Memorial Fund – To support the family after the murder.

Saving Carter – Fighting Sanfilippo Syndrome.

Help The Family Of Anthony Borges – Support after the Stoneman Douglas shooting.

Coleman Duck Boat Survivors – For survivors of a boating accident.
Social issues and fundraising
In particular, the issue of mass shootings was addressed repeatedly, especially the Stoneman Douglas school shootings. The Time's Up Legal Defense Fund emerged from the #METOO movement addressing sexual assault and victimization. Social issues were such a prevalent theme the GoFundMe CEO featured them as "GoFundMe Values" in discussing this year's stats.
For example, Solomon notes the ripple effect of the fundraiser as a movement in support of the March for Our Lives. He also points out how one fundraiser became the #BlackPantherChallenge leading to over 600 more. And whether or not these developments are truly generational, Solomon reminds us that online and mobile fundraising are key tools for today's activists.
Despite the fact that at least some of these concerns can be framed in a partisan fashion, they are primarily examples of social phenomena with negative effects that some people want to help address. The two biggest campaign themes, sexual assault and mass shootings, are highly politicized topics in terms of solutions but cut across partisan divides in terms of effects. But two campaigns related to the border wall proposed by President Donald J. Trump seem to have inspired an attempt to paint GoFundMe as the new battleground between liberal and conservative causes.
Crowdfunding fight club?
According to MarketWatch, two border-wall-related GoFundMe campaigns are an example of "how crowd-funding sites have become political battlegrounds in an increasingly divided America, with the rapidly-raised money a weapon wielded to support causes at both ends of the political spectrum." Yet, though supporters care quite deeply about their campaigns, GoFundMe is not a field of battle, leaving do-gooder corpses marked red or blue. It is a fundraising platform and the border wall campaigns are more an aberration than a trend.
The most noted of the border wall campaigns is "We The People Will Build The Wall." It did not make the top 10 list, where it may have ended up in second place, because it is being discontinued as a plan to fund the wall and becoming a new plan to actually initiate and oversee the building of the wall. For a variety of reasons, this seems like the point where the campaign is no longer reaching for the stars and starting to go off the rails.
"Ladders to Get Over Trump's Wall" takes a different approach with a conceptual art edge. The parody is of a plan to provide refugees with ladders to scale border walls. But the actual goal is made clear enough that the campaign is designed to raise money for refugee services.
Though it is clear from organizer comments that negative opinions have been expressed, both campaigns seem to be moving forward in their own unique ways in a mostly peaceful manner. And each campaign, in its own way, appears to be a heartfelt effort. Though 2018 may have seen a great deal of social movement, unrest on GoFundMe seems to be taking peaceful forms.
(Featured image by DepositPhotos)