The Do's and Don'ts of marketing small businesses
One rookie mistake that many small businesses make is that they get a website created that is not appealing. If you have read the recent studies, you know that the maximum time a person spends on a website is 5 to 7 seconds. If you fail to impress them in a matter of seconds, you will lose a potential lead. The website is a part of your marketing strategy, do not overlook it.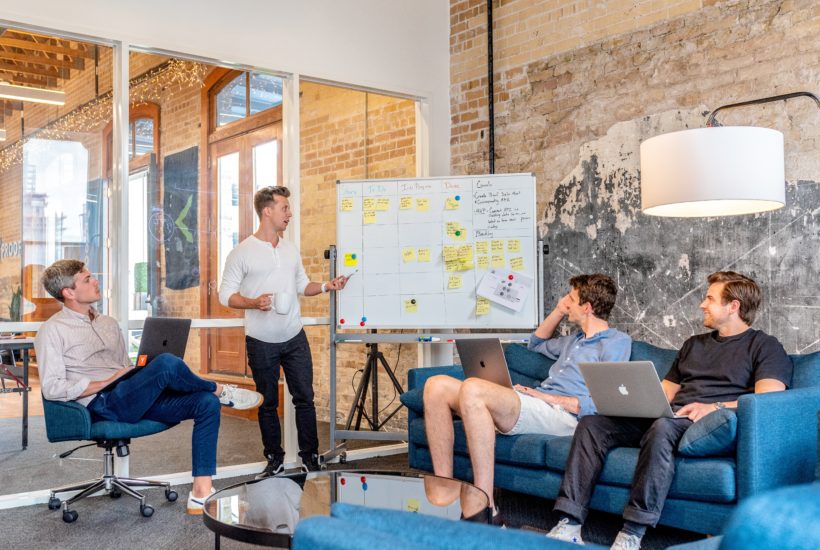 Small businesses have a lot to go through before they mature and transform into a huge corporation that is hard to beat. This journey towards success is long and hard and quite tedious. But in the age of technology, you can even transform your business overnight, given that you follow the right marketing strategies. That is why marketing is becoming one of those functions, which is crucial to any business's survival, be it a giant or just a small new entrant. Marketing strategies can make or break a brand, so small businesses must think long and hard about the strategies that they are planning to use. One mistake and they will come crashing down, risking everything they worked so hard to build.
The importance of a marketing team for a small business:
In the beginning, many businesses skimp out on their marketing budget; they do not spend a lot and often hand over the tasks of marketing to a few interns. They make social media accounts and then post a piece of content here and there without a solid pan or KPI's. That later becomes their biggest downfall when they go unnoticed by their target audience. While it is not a blunder that could not have been avoided, it is a common mistake. Many unseasoned CEOs believe that it is the sales team's job to sell their products and make them rich. When in reality, the people in sales can only do so much. They can sell products only if the audience is aware of them, and awareness always comes from a well-thought-out and planned marketing strategy and campaign.
Especially for small businesses since they are on the first step of the marketing funnel. They need to create brand awareness to get people to try their products or services. If they fail to develop brand awareness, they will fail to survive in the market: that is how easy it is. So if you have recently started a business and want to make it successful, follow the dos and don'ts given below to make sure it becomes the hit it is destined to be.
The Dos of marketing small businesses:
Make your website appealing:
One rookie mistake that many small businesses make is that they get a website created that is not appealing. If you have read the recent studies, you know that the maximum time a person spends on a website is 5 to 7 seconds. If you fail to impress them in a matter of seconds, you will lose a potential lead. The website is a part of your marketing strategy, and do not overlook it. If a consumer does not find it appealing or exciting enough to navigate around, the chances are that they will never come back.
Start by making your website clean and crisp. Do not make the mistake of adding a lot of text since that is the last thing a customer wants to see. The more clear it is, the easier it will be for them to navigate.
The best way one can do to leverage their brand in this era is by using hashtags. They have the power to pull you up in the feed if you use the correct hashtags. If I am searching for new recipes and you used the hashtag recipes. Chances are I will come across your brand, and you post and will end up liking or following the page. And then, the more relevant and targeted your hashtags are, the better your audience will be since you will be reaching out directly to your target audience. Do thorough hashtag research, so you know which one to use and when.
Connect with your audience:
The best thing about social media is that it helps us connect to our audience. Do polls and ask them what they think about your brand and what they want to see. Understand their concerns and likes and dislikes because once you know them, the better it will be for your brand. Put up engaging content, answer their comments, messages, or tweets. Please do not ignore them but keep them in the loop because that will help you and your brand. When your audience feels connected to your brand, the more loyal your target customers will be.
The Don'ts of marketing small businesses:
Ignore your social media:
Social media is the platform through which you are supposed to connect with your target audience. If you end up ignoring that, there's no going back. It would be best if you were mindful of all your social media platforms. Do some research before you make your accounts, so you know which platform your users use the most. It is better to divert all your energy on one platform, which will yield you the best results, rather than dividing it into different areas that are not even worth it. Instead of running five social media accounts, run one but do it correctly, leaving no room for errors.
Also, make sure that your social media accounts are linked to your website so that when a customer clicks on the Facebook handle on your website, they are directed to the right page. It will help you get in touch with people who are interested in your services.
Overlook customer feedback:
Many brands make their social media pages and keep posting things. They do not consider what their audience is saying about them, and they are not invested in social listening. Due to this, they miss out on a lot of things which shouldn't go unnoticed. In this era, word of mouth is everything. If you plan on growing as a brand, you need to understand what your audience is saying about you. The more you give them time and hear them out, the better it will work out for you because you would automatically know your improvement areas. If you do not do that, you will fall behind, and brands who listen to their audience will beat you, leaving you behind.
This is something you will see many brands do. On brand does something that catches the attention of everyone else and all brands follow suit. Lack of creativity is what will kill you, and we do not want that to happen. Even if something is trending, make sure you add your twist on it before you share that specific content with your audience. If you copy someone else's work and strategies, you might not achieve the same thing. It is because their goal with it will be different, and that might not match your vision. This is why you need to be very careful of who to take inspiration from what to do because one wrong move and you will tarnish your image forever.
Final thoughts
There are so many things which a business can do when it comes to promoting themselves. There will be some setbacks due to the budget and other uncertainties, but the key here is never to start marketing your brand without a strategy. Things will keep changing, but this is how it works. We live in a time and world where there is no certainty, and that is the marketer's job to play to that uncertainty and rise. If you fail to make the best out of every situation, you will continue to be sidelined by companies that do not come close to them in terms of services but won only because of their exceptional marketing skills. Take into consideration the dos and don'ts given in this article the next time you work on marketing and promoting a small business. You will notice a huge difference in user engagement and brand awareness.
—
(Featured image by Austin Diesel via Unsplash)
DISCLAIMER: This article was written by a third party contributor and does not reflect the opinion of Born2Invest, its management, staff or its associates. Please review our disclaimer for more information.
This article may include forward-looking statements. These forward-looking statements generally are identified by the words "believe," "project," "estimate," "become," "plan," "will," and similar expressions. These forward-looking statements involve known and unknown risks as well as uncertainties, including those discussed in the following cautionary statements and elsewhere in this article and on this site. Although the Company may believe that its expectations are based on reasonable assumptions, the actual results that the Company may achieve may differ materially from any forward-looking statements, which reflect the opinions of the management of the Company only as of the date hereof. Additionally, please make sure to read these important disclosures.