Woman to Watch: Education advocate Michelle Rhee
Michelle Rhee became a controversial figure in education when she became Washington, D.C.'s education chancellor in 2007.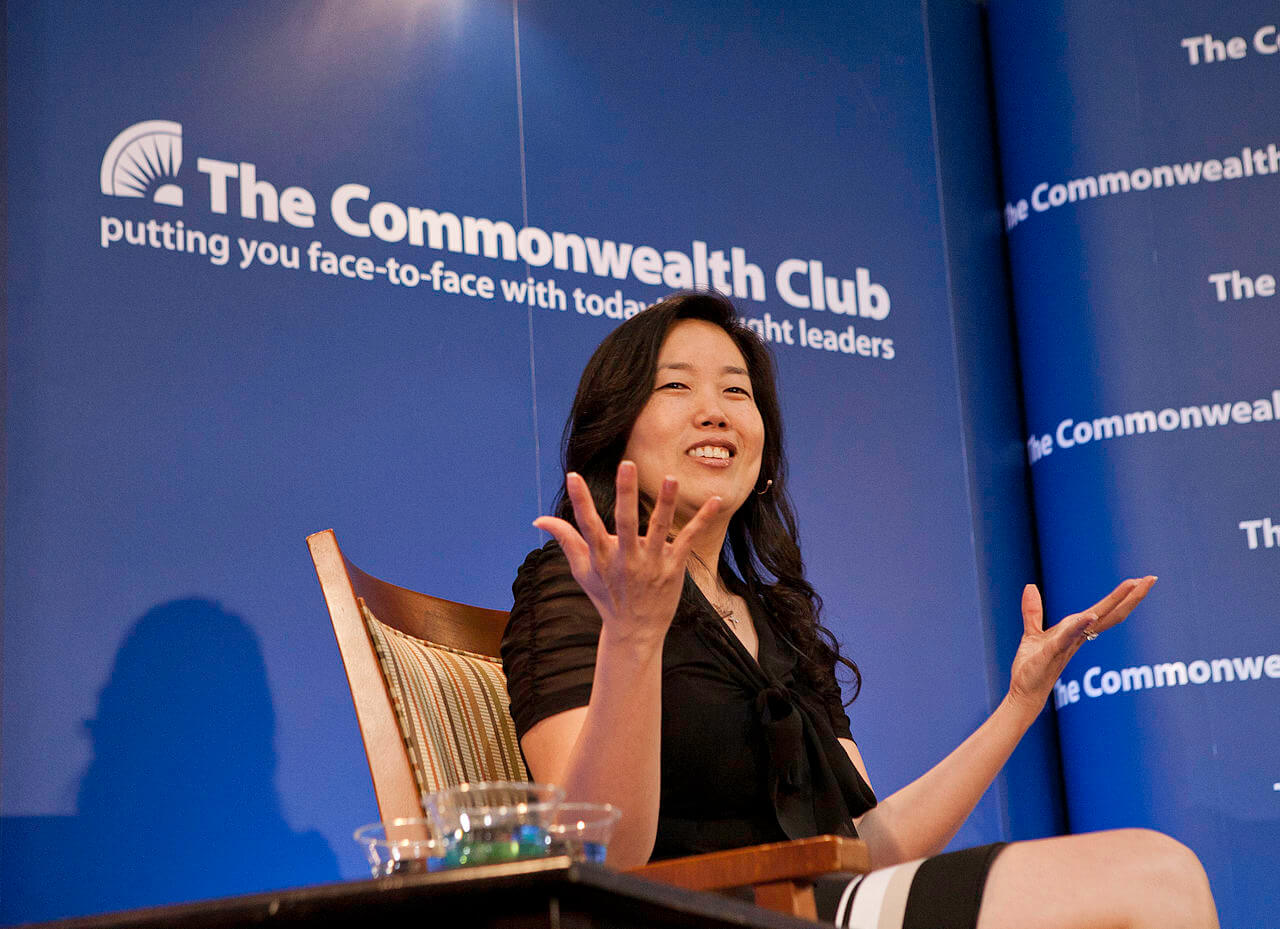 American educator and advocate for education reform Michelle Rhee is one of the most controversial names in the U.S. education system. Rhee was also the founder of StudentsFirst, which is a new wave of "education reform" organization. The democrat educator was also a candidate for U.S. education secretary in the Trump administration but later bowed out of the position.
Early years
Hailing from Toledo, Ohio, Rhee graduated from Cornell University in 1992 and joined non-profit organization Teach for America. She later spent three years teaching at Harlem Park Elementary in Maryland. She gained the respect of her colleagues through trial and error in the classroom as she showed what kind of a powerful and positive role teachers can make in shaping the growth of children.
At Harvard University's Kennedy School of Government, Rhee earned her Master's in Public Policy. She later spearheaded The New Teacher Project, a nonprofit organization that aims to bring teachers to all of America's classrooms. She partnered with school districts, state education agencies, and similar organizations in transforming how schools recruit, select, and train qualified teachers.
Rise in the education sector
The District of Columbia passed the Washington, D.C. Public Education Reform Amendment Act that gave then-Mayor Adrian Fenty control over the state's public education system. According to US News, "The act abolished the District of Columbia's elected board of education and created a new office, the chancellor, who is appointed by the mayor, serves as the chief executive officer of the District of Columbia Public Schools, the public school district in Washington, D.C."To carry out the objectives of the act, Fenty appointed Rhee as the state's education chancellor in 2007.
The move made Rhee a controversial figure as she was the first Asian-American woman who led schools in a predominantly black city. This fact is combined with Rhee's leadership style, which has been called a "take-no-prisoners" approach.
As chancellor, Rhee closed over two dozen schools, which had low enrollments and outdated buildings. It was a difficult but crucial step in a state that had lost over 100,000 students since the 1960s.
Apart from this, Rhee also spearheaded IMPACT, a revolutionary system that helped to assess teacher performance based on how much the students learned. She also negotiated a new union contract that linked teacher pay to evaluation ratings. This allowed teachers who had low ratings to be dismissed, while those with higher ratings received generous bonuses. This move weeded out the poor-performing teachers while retaining the high-performers.
Rhee's efforts as chancellor also bore fruit. District of Columbia Public Schools (DCPS) students once scored low in reading and math in 2007, while in 2015, they reached the national average score for large urban districts in the fourth-grade reading and math.
StudentsFirst
In 2010, Rhee resigned as chancellor and then created StudentsFirst, an organization focused on education reform. Along with other similar groups, it challenges teachers' unions and supports conservative candidates in plenty of states. These institutions help to promote charter schools, voucher programs and the weakening employment safeguards such as teacher tenure.
Rhee said at an interview at the Commonwealth Club of California, "The problem to date has been that you've had these incredibly powerful teachers unions that have lots of resources, and they use those resources to have an influence on the political process."
Moreover, with the StudentsFirst organization, Rhee has helped to back legislation to curb collective bargaining rights in some states. Active in 18 states, StudentsFirst removed the "last in, first out" provisions in teachers' contracts and raised the quantitative evaluations in teachers' job security.
In 2014, Rhee stepped down as the chief executive officer of StudentsFirst, stating that it was "time for my next step in life" and that she would place her focus on family and support her husband, Mayor Kevin Johnson of Sacramento, as he "continues to move forward with his career."
Selected as U.S. Education Secretary
In November 2016, then President-elect Donald Trump considered Rhee as education secretary. Along with Rhee, Trump also met with Republican Betsy DeVos of Michigan who was also a candidate for Education Secretary.
Trump's transition team communications director Jason Miller said, "The folks who you've mentioned are being brought in because they have experience in their respective fields and great ideas, but we also feel that everyone who is coming forward is highly qualified and well-suited to top-level positions."
But following the meeting, Rhee announced through Twitter that she would no longer be pursuing the position. The Washington Post reported that Rhee "pushed back against criticism by some in the education reform community that she should not have met Trump" due to the president's comments on women, immigrants, Muslims, and people with disabilities.
(Featured image by Commonwealth Club via Wikimedia Commons. CC BY 2.0)