Could it be the end of an era for Apple's iPhone?
Has the time come for Apple to finally rest its most iconic invention?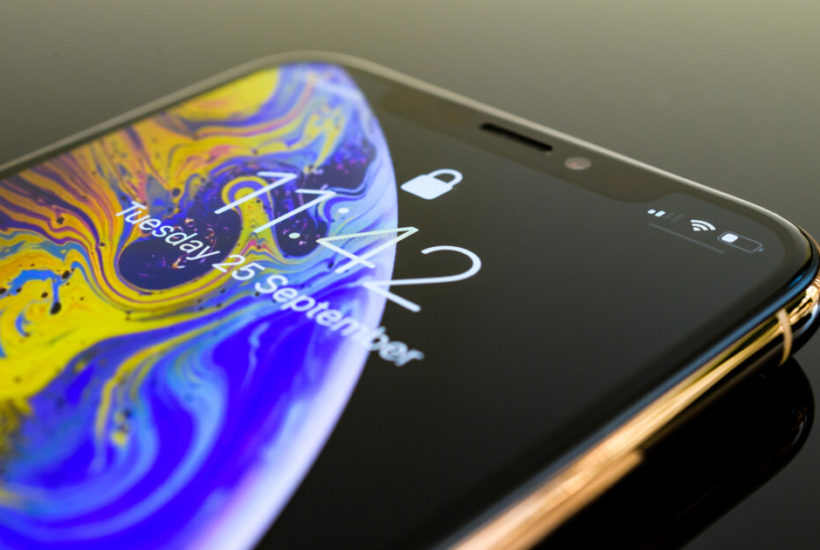 Not so long ago, Apple became the first publicly traded U.S. company to reach a market capitalization of $1 trillion. This was in August 2018, a few days after the company announced its third-quarter results where the iPhone business jumped 20 percent year over year to $29.91 billion. Total iPhone unit sales grew to 41.3 million during that quarter.
At the time, the company celebrated the fast revenue growth driven primarily by the iPhone X.
"We could not be happier that it has been the top-selling iPhone since the launch. So we feel terrific about the iPhone X," Apple CEO Tim Cook said at the time.
Before Apple hit its trillion-worth milestone, the iPhone is the major contributor to the company's immense revenue and profit growth, so much that it has been called the "iPhone maker" even if it has other products under its belt.
Truly, iPhone is Apple's "crowning glory" – but that's only until the company reported its first quarter for 2019 where its flagship phone experienced its first-ever decline in revenue and profits in years.
Apple suffers a revenue drop
On Jan. 29, Apple reported quarterly revenue of $84.3 billion which is a decline of 5 percent from the same quarter a year ago. The drop was largely due to a 15 percent dip in iPhone revenue.
Cook hinted about lackluster first-quarter results early into January 2019 when Apple is cut its revenue outlook to $84 billion from the $93 billion it gave during the fourth quarter. Much of this was attributed to lower-than-expected iPhone sales, particularly sales coming from Greater China.
"While Greater China and other emerging markets accounted for the vast majority of the year-over-year iPhone revenue decline, in some developed markets, iPhone upgrades also were not as strong as we thought they would be," Cook wrote.
Excitement over Apple iPhone wanes
The market performance in China affected iPhone sales greatly, especially with the ongoing trade war between the U.S. and the Asian powerhouse.
However, there's another strong force pushing the iPhone to its eventual demise: oversaturation.
iPhone may have reached its oversaturation point as proven by unexciting upgrades which Apple launched in the most recent years.
The iPhone has been evolving and being reinvented for almost 12 years now. It has gotten to a point where new features introduced were merely just a repetition of what was already been there that the newer versions of iPhone are no longer worth its hefty price. Simply put, consumers were no longer keen on buying the iPhones.
Indeed, two Apple suppliers – Lumentum and AMS – both reported weak revenues and both cited a slowdown in global smartphone demands. Although the two companies are also blaming the weak sales coming from China, both companies supply components for Apple's Face ID system, a feature found in recent iPhone models.
This could indicate that no matter what technology that Apple puts for its newest iPhone models, it won't be enough to rekindle the interests for the smartphone again.
What's next for the iPhone?
During its first quarter 2019 report, Apple said its services revenue – from Mac, Wearables, Home, and Accessories – reached an all-time high of $10.9 billion, up 19 percent over the prior year. Its revenue from the iPad grew 17 percent.
This could suggest that Cook and his engineers and developers would soon focus more on its Services segment rather than developing new technology for the iPhone since it's the Services that bring in its most needed cash. While this could be a promising track, there remains to be a big problem.
Most of the products under Apple's services segment are closely linked to the iPhone, such is the case with the Apple Music, Apple Pay, App Store, as well as the Airpods, the Apple Watch, and the Apple TV.
This means that this segment may soon reach its oversaturation point just like the iPhone.
Where is Apple heading?
Apple has briefly reclaimed its spot as the most valuable publicly listed U.S. company on Feb. 5. with a market capitalization of $806.6 billion. Microsoft quickly snatched the position back with its $967 billion market cap. Analysts, however, has since been projecting that Amazon will soon be unbeatable with its $1.03 trillion market cap.
The movement could suggest that although Apple still has all it takes to repossess its clout over the market, it is currently at an extremely unpredictable and volatile position. It needs to act now and look for other channels to generate gains once again.
Analysts are saying that Apple could engage in a "shopping spree" soon. It may engage in acquisitions after acquisitions with big names included in its shopping list. Apple investors are in wishful thinking that Apple buys Tesla, or Netflix, or probably Activision Blizzard or Sonos Inc. perhaps.
If Apple indeed takes this direction then it only means one thing: it already gave up on iPhone. By then, without a doubt, it will be the end of an era.
(Featured image by Hadrian via Shutterstock)