Exploring the breathtaking islands of Galapagos
The beautiful islands of Galapagos is a premier travel destination you don't want to miss. Here's a guide to help you get started with your cruise.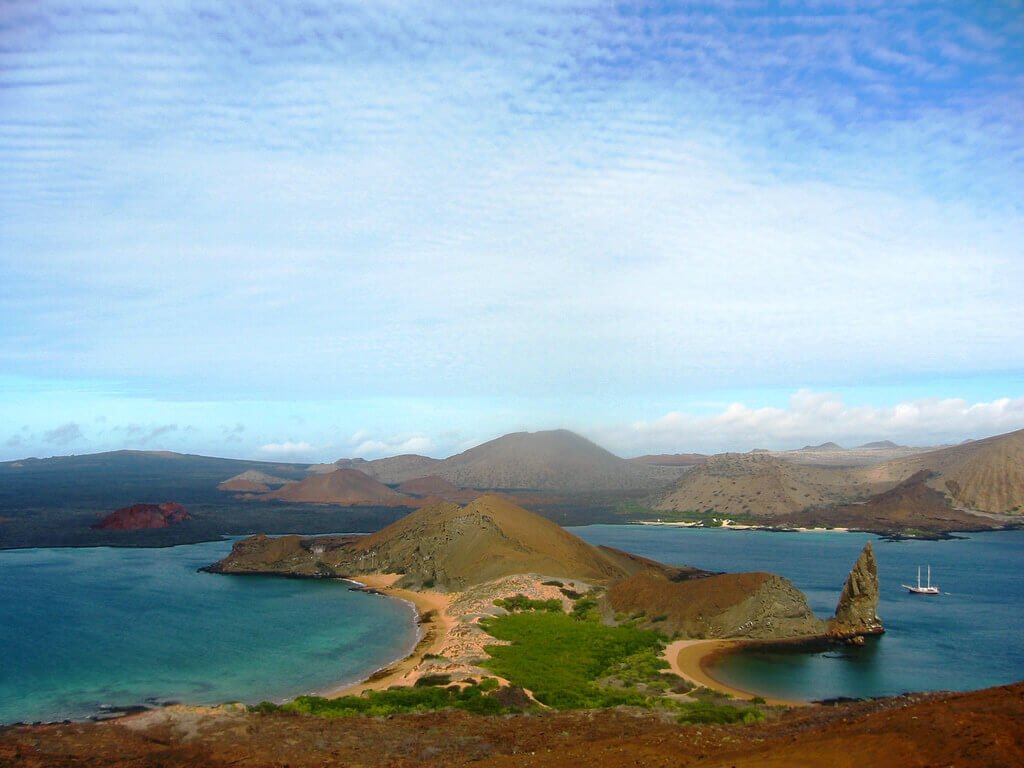 Over the last decade, there has been a dominating shift for luxury travel providers to deliver much more than five-star amenities and impeccable service. Millennials and baby boomers alike now desire unique and once in a lifetime experiences balanced with personalized luxury in their travel purchases.
Exploring far and exotic locations is now the preferred luxury vacation experience over enclosed resorts and overly touristy destinations. The Galapagos Islands is one of those elite destinations that offer never-before-seen beauty and wildlife in a unique ecosystem.
The Galapagos Islands are unlike anywhere else in the world
Located approximated 600 miles off the coast of Ecuador, the Galapagos Islands are one of the most isolated locales on the planet and is considered a true set of oceanic islands. Positioned along the equator and at the intersection of three major ocean currents, the Galapagos experiences temperate land climates but cool surrounding waters.
This exotic geography creates the perfect setting for unique flora and wildlife that is indigenous to the island chain. In his own explorations, Darwin had noted that the Galapagos proved his theories of evolution as marine creatures and birds had "quickly evolved" to be able to survive the island's one of a kind environment and distinct food chain.
Even traveling from one island to the next in the chain will reveal differences in the evolutionary traits of wildlife and fauna. Adventurers who want to see and experience a landscape and ecology like none other on Earth must put the Galapagos Islands at the top of their bucket list.
WildAid's Passion is the ultimate way to see, feel and experience the mystique of the Galapagos Islands
The Galapagos Islands' delicate ecosystem is born out of its remote location on the planet. Exploring the island chain must be done responsibly to protect the delicate balance that exists, and larger cruise ships and vessels are banned from entering the local waters so as to not disturb the marine life and reefs that exist. WildAid is a conservation organization that has taken the challenge of providing Galapagos experiences that are environmentally responsible and promote the local ecosystem of the island chain.
WildAid has partnered with Andando Tours to launch the fully refurbished WildAid Passion, a 159-foot luxury motor yacht that provides a point of exploration for just 12 lucky adventurers who are sure to forge lifetime friendships during the experience. Covering both the east and west areas of the island chain, WildAid's Passion offers four, five and extensive eight-day cruises that immerse explorers in the most complete Galapagos experience with activities such as:
– nature hikes and shore excursions among the islands' ever-changing landscape and flora with experienced naturalists who appreciate the importance of the Galapagos Islands
– snorkeling along the shores and reefs to experience rare Galapagos marine life
– kayaking to explore the stunning interior waterways of the islands
– stunning views from the yacht that capture the essence of the experience
Personalized and purposeful luxury in an intimate setting aboard WildAid's Passion M/Y
WildAid's Passion has been fully retrofitted with luxuriously appointed staterooms and suites. The various decks of the yacht have been updated to deliver the utmost luxury and pampering during your Galapagos cruise. A ratio of one crewmember per guest ensures that all of your needs are met and complements the elite services and amenities available throughout the yacht.
WildAid's mission of conservation is furthered with sailings of Passion as $100 per passenger will be donated to back to WildAid's conservation fund and a portion of sales made with Andando Tours will be gifted to WildAid's programs specific to the Galapagos Islands.
Andando Tours is your provider for the ultimate Galapagos experience
Andando Tours offers a variety of itineraries as well as service levels to create the perfect yacht cruise experience. All cruise fares include a one night stay in a luxury hotel in Quinto and packages start at $3,050 per passenger, excluding the airfare to Quinto.
(Featured Image by Nelson de Witt via Flickr. CC BY-SA 2.0)
—
DISCLAIMER: This article expresses my own ideas and opinions. Any information I have shared are from sources that I believe to be reliable and accurate. I did not receive any financial compensation for writing this post, nor do I own any shares in any company I've mentioned. I encourage any reader to do their own diligent research first before making any investment decisions.