Extended Reality, novelty or utility? From Snapchat and Pokémon GO to XRApplied
For many people, Extended Reality (XR) technologies still occupy the novelty space. Gaming and other gimmicks are, for many, the extent of its applications. But companies like XRApplied see that there is more to this tech than pure entertainment. With the potential to revolutionize education, XRA is now looking to develop apps that enhance engagement and retention in childhood learners.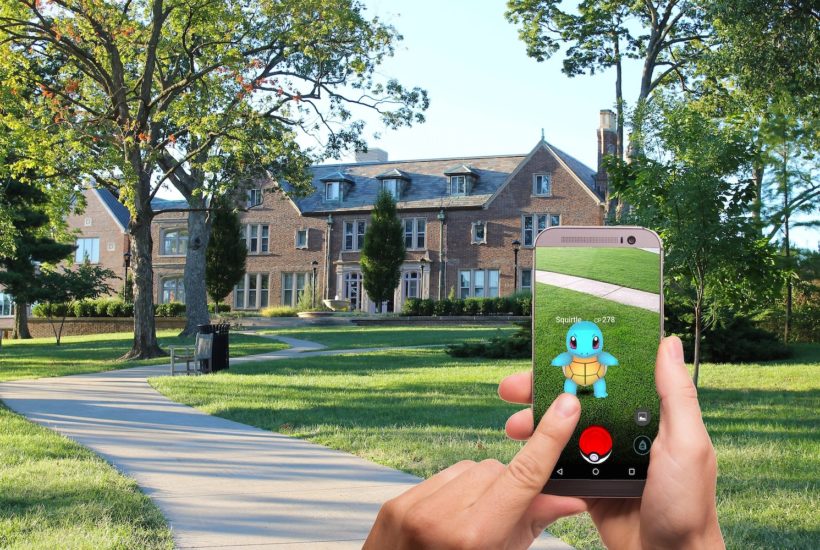 For many of us, Extended Reality (XR)—an umbrella term capturing Virtual Reality (VR), Mixed Reality (MR), and Augmented Reality (AR)—can carry futuristic connotations. Often, it implies technologies that have no useful applications in our current lives. Such beliefs are still understandable, but companies like XRApplied insist that this is anything but the truth. For a long time, this futuristic tech has been a recurring theme in the science fiction genre, providing a veritable bonanza of themes and plots for fiction writers.
Beginning in the 1950s, computerized alternative "realities" have appeared in numerous films. An early example, the 1956 film, Forbidden Planet, had the "Krell" build a giant computer. With this computer, the Krell were able to ascend into the virtual world, leaving their physical bodies behind.
The genre reached its cinematic apotheosis just before the turn of the millennium in the futuristic dystopian film, The Matrix. With such a fantastical background shaping our thinking, we'd be forgiven for having preconceptions that computer-assisted realities have little place in this world.
XR is already here, but many still see it as a novelty
Many of us may also carry the notion that any current applications of Extended Reality tend towards the realm of novelty. Amusing and fun to play with but, ultimately, serving as nothing more than distractions or light entertainment. These sorts of applications are certainly those gaining the most attention at the moment.
Within the virtual reality space, gaming and adult entertainment are the only applications that outwardly appear to have any traction at the moment. But even here, the uptake is not as significant as it initially promised to be. A primary reason for this is lagging software development and bulky hardware, which is only just beginning to reach a mature state in recent years.
Within the Augmented Reality space, the same limited expectations exist. Two of the more innovative and significant successes are Snapchat and Pokémon GO. While Pokémon GO was indeed one of the most impressive examples of the potential that AR technology has to offer, its success also only helped further reinforce the novelty aspect. This sort of attention-grabbing exposure can tend towards taking the light away from the more serious and useful Augmented Reality applications.
XR tech is saving workers and companies real time and real money
Away from the spotlight on novelty apps and games, there are many useful applications for Extended Reality quietly emerging. More and more industries are seeing the value that XR technology and the companies implementing it, like XRApplied, have to offer.
These developments are happening in places like factory assembly and maintenance lines. Here, companies are implementing innovative Augmented Reality applications and seeing results. Workers are faster and more accurate, resulting in significant reductions in errors and costs.
The primary methods for achieving these advantages are through real-world information overlay. This is where, for example, instructions and diagrams are overlaid onto what the worker is working on in real-time, thus offering genuinely augmented reality.
The benefits of Extended Reality go beyond the obvious
For firms like XRApplied, "XR is not just exciting and interactive but it also has a positive impact on education" by helping kids to become more engaged. The technology has the potential to get kids up out of their seats, moving around and interacting with things, and to incorporate multi-sensory, whole-body experiences into education.
Immediately, this has the obvious benefits of motivating kids who are, more than ever, sedentary, to move around and engage with the world using more than just their thumbs. The other obvious benefit is that integrating AR and VR technology into the classroom is yet another way that teachers can create variety and engagement in their lessons, particularly for different learning styles.
But the fact that XR is able to create multi-sensory experiences encouraging whole body movement goes further.
The mind-body connection is underutilized in enhancing education
Despite what centuries of entrenched cartesian dualism would have many of us believe, the mind and body are bidirectionally connected; it is not just the mind which influences matter. An ever-increasing body of modern research supports the case that the mind is also greatly affected by the body, which, particularly in an educational setting, has some fascinating side effects.
In particular, incorporating movements, visuals and sounds into the learning environment increases the activation of developing neural pathways in the brain. With increased activation of the brain and a more engaging learning experience, not only is concentration improved, but memory is also enhanced.
This leads to more effective learning than traditional pen-and-paper based education. When hearing, seeing, and movement are combined with active decision making by the student, the reinforcement of new concepts is multiplied.
A simple example of augmented reality in an educational setting
Teachers have, for a long time, used physical movement, song, and other activities to enhance learning outcomes. This can all be replicated and enhanced in augmented reality. A simple application XRApplied are developing to demonstrate this is a reimagining of an app store favorite amongst kids: balloon popping apps.
What XRApplied have done is turn this into an immersive teaching experience where the child becomes an archer who must pop balloons with arrows. These balloons, which appear as though they're real and floating around the child's own room, are in different shapes and colors, depending on whether the child is learning numbers, the alphabet, animals or shapes.
What then happens is the app will prompt the child to find the balloon that matches the prompt; if the word Zebra is shown on the screen, the child must find the balloon that looks like a Zebra and pop it. This active searching, which is further accompanied by voice reproduction of the word, accelerates learning of necessary skills, like reading and basic decision making.
XRApplied want to work with partners to advance XR in education
A simple demonstration like this is only just the tip of the iceberg—a little teaser to get the ball rolling—as XRApplied are engineers and developers first, not educators. But their entire technology focus has been around building reusable development kitts that enable rapid development of new apps, facilitating the transition of ideas into practice.
Like this, as toy companies and educators bring their Extended Reality ideas to the table, XRApplied will be the company to bring them to fruition. Whether it be true-to-life interactive flashcards or immersive archaeological sites, the possibilities for enhanced learning through XR are endless.
—
(Featured image by Tumisu via Pixabay)
DISCLAIMER: This article was written by a third party contributor and does not reflect the opinion of Born2Invest, its management, staff or its associates. Please review our disclaimer for more information.
This article may include forward-looking statements. These forward-looking statements generally are identified by the words "believe," "project," "estimate," "become," "plan," "will," and similar expressions. These forward-looking statements involve known and unknown risks as well as uncertainties, including those discussed in the following cautionary statements and elsewhere in this article and on this site. Although the Company may believe that its expectations are based on reasonable assumptions, the actual results that the Company may achieve may differ materially from any forward-looking statements, which reflect the opinions of the management of the Company only as of the date hereof. Additionally, please make sure to read these important disclosures.