The fallacy of high-touch customer experience
A high-touch customer experience is fast becoming ineffective and outdated.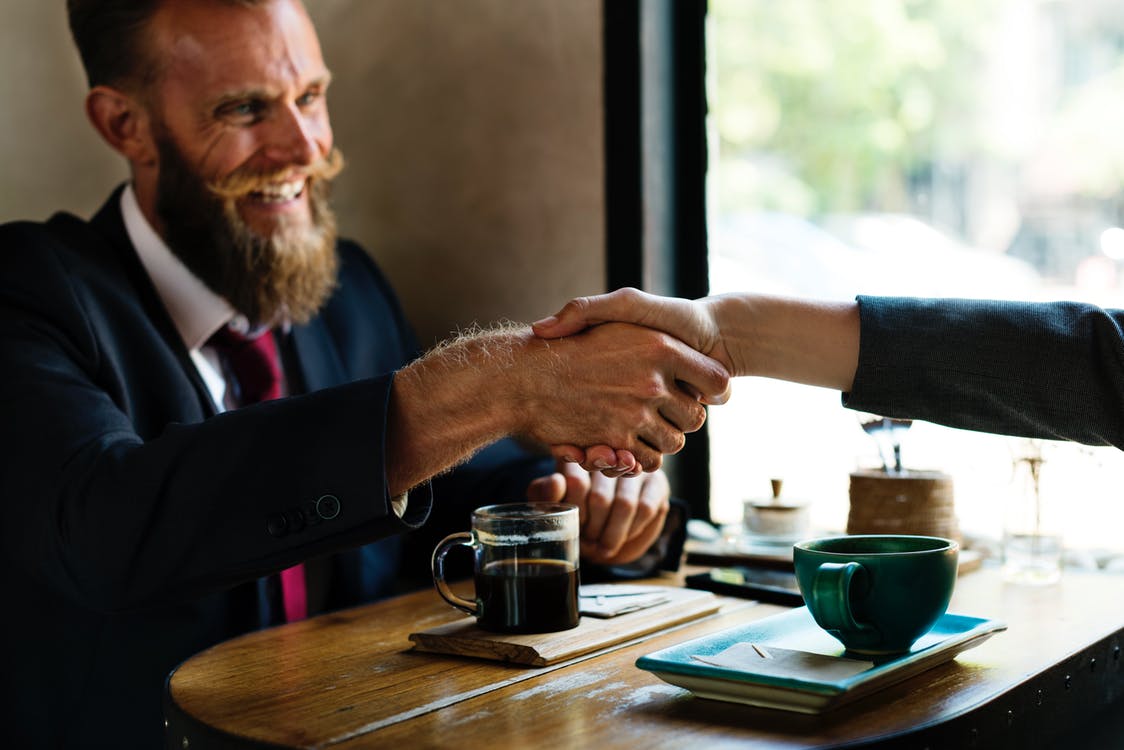 The wisdom of Willy Loman may have put stock in a firm handshake, having a good repertoire of jokes and stories, and looking the customer firmly in the eye. However, that particular high-touch customer experience is not scalable, mostly ineffective and rapidly becoming obsolete.
One of the biggest sales and marketing challenges today is maintaining a close connection to customers and prospects, while still taking advantage of digital sales channels which may be less formal and more widely dispersed, and dominated by an indirect service provider channel, digital-only channels and pure-play born-in-the-cloud business models where live customer contact no longer exists.
Growth of the indirect channel
A limitation of traditional sales channels dominated by VARs and resellers is that information flows slowly back to the marketing department, feedback is often informal and anecdotal, and not delivered on a timely basis. As a result, what we have often thought of as "high-touch" is really "low-information," and those person-to-person interactions are often not as effective as they could be, and digital channels are overcoming those limitations, and can often be more high-touch and more personalized than the traditional live agent interaction model.
"The gig economy has created vast indirect sales channels which have proven to be incredibly effective," said Andrew Marcus, co-founder of FitnessTrainer.com, a gig economy platform for personal fitness trainers to connect with people looking for fitness education and guidance.
"When I began my first gig platform company, MyTennisLessons.com, I saw early on that many other gig economy channels take the sales process out of the hands of a centralized corporate office and into the hands of those closest to the customer, making it much more personal," Marcus explained.
Marcus also notes that more modern sales channels build in immediate feedback mechanisms. He says, "While older models relied on sales agents in the field to fill out forms manually and deliver them to corporate, gig platforms build in a more direct model, which allows both gig providers and customers to provide immediate feedback. The result is better intelligence, and an ability to see directly and quickly what the indirect channel, and the customers themselves, really want and need."
Closing the gap
A gap exists between a perceived need for a high-touch customer experience guided by the sales professional; and the customer's desire to guide the process on their own terms.
Closing that gap means starting the sales process long before the phone conversation, the handshake, or the cold call. In today's environment, buyers start the process long before what we think of as the "customer experience" process even starts, fundamentally changing the nature of how a sales pitch is made, and when the process begins.
The sales pitch has changed because the audience is more educated. According to Michael Smith, Senior Managing Director at Blue Ridge Partners, "They've already done their research. You have awareness of where they have been, and now, they are much more focused on the solution." Another major switch is that the buyer's position in the company has also changed, according to Smith. "Especially for cloud related products, the IT buyer is no longer the decision maker. You've got a different buyer now that you have to think about, and these buyers are much more business oriented."
The process begins actually long before the sales agent makes contact, and even before the sales agent even realizes that the prospect exists. It begins with a subtle give-and-take of the buyer and seller. The buyer looks for relevant thought leadership and content online. In turn, the seller makes sure it's available in the form of off-site unbiased feature articles bylined by company executives. The seller also ensures the availability of on-site content such as white papers and case studies. Finally, on the seller's end, there must be a lively interchange of user-generated content and reviews on third-party sites such as Trustpilot.
The intersection of marketing and sales grows fuzzier as the prospect comes into the relationship armed with more information than ever before. As such, the sales process now begins with ensuring that the prospect, who is still unknown, is finding the right information in their search.
A technological tipping point
The myth of those indirect and digital channels is that they are inherently impersonal, overly rigid in structure and do not account for out-of-the-box customer service. In reality, the tools and the data they draw against are rapidly creating a much more personalized environment, which is able to engage more directly, efficiently, and personally than the older, human-intensive models.
"By leveraging tools and knowledge, marketers are able to engage with their prospects and existing customers, and manage those relationships in a much more sophisticated way," said Smith. "I think we're just in the beginning of the transition to that world."
With an indirect sales channel which is more virtualized, with less face-to-face interaction, the direct sales force is not always practical—but at the same time, customers demand a high-touch experience. That gap is closing, and Smith says, "A concept here is what makes the virtual sales model work, is you have to start with great information, great insights, and that's part of the foundational platform of your CRM. As far as insights about your customer, a large part of that in the cloud world is information you can track."
"You understand how they're using the product, how often it's being used, and the critical components of customer success and pricing. Through that data, you are able to identify what the needs are, what the concerns are, and if you have a customer who's not using a product, to reach out and help re-engage that customer," Smith adds.
We are not, as some would suggest, replacing humans with machines, but rather, making those humans more knowledgeable and better able to understand the customer, and placing more control and trust in the customers themselves to guide their own experiences.
—
DISCLAIMER: This article expresses my own ideas and opinions. Any information I have shared are from sources that I believe to be reliable and accurate. I did not receive any financial compensation in writing this post, nor do I own any shares in any company I've mentioned. I encourage any reader to do their own diligent research first before making any investment decisions.