Fewer farms and more cows: How the landscape is changing for the dairy industry
Active dairy farms have dwindled in number, yet the U.S. dairy herd is at the highest level since early 1996. Larger farms are becoming a normal sight across the country.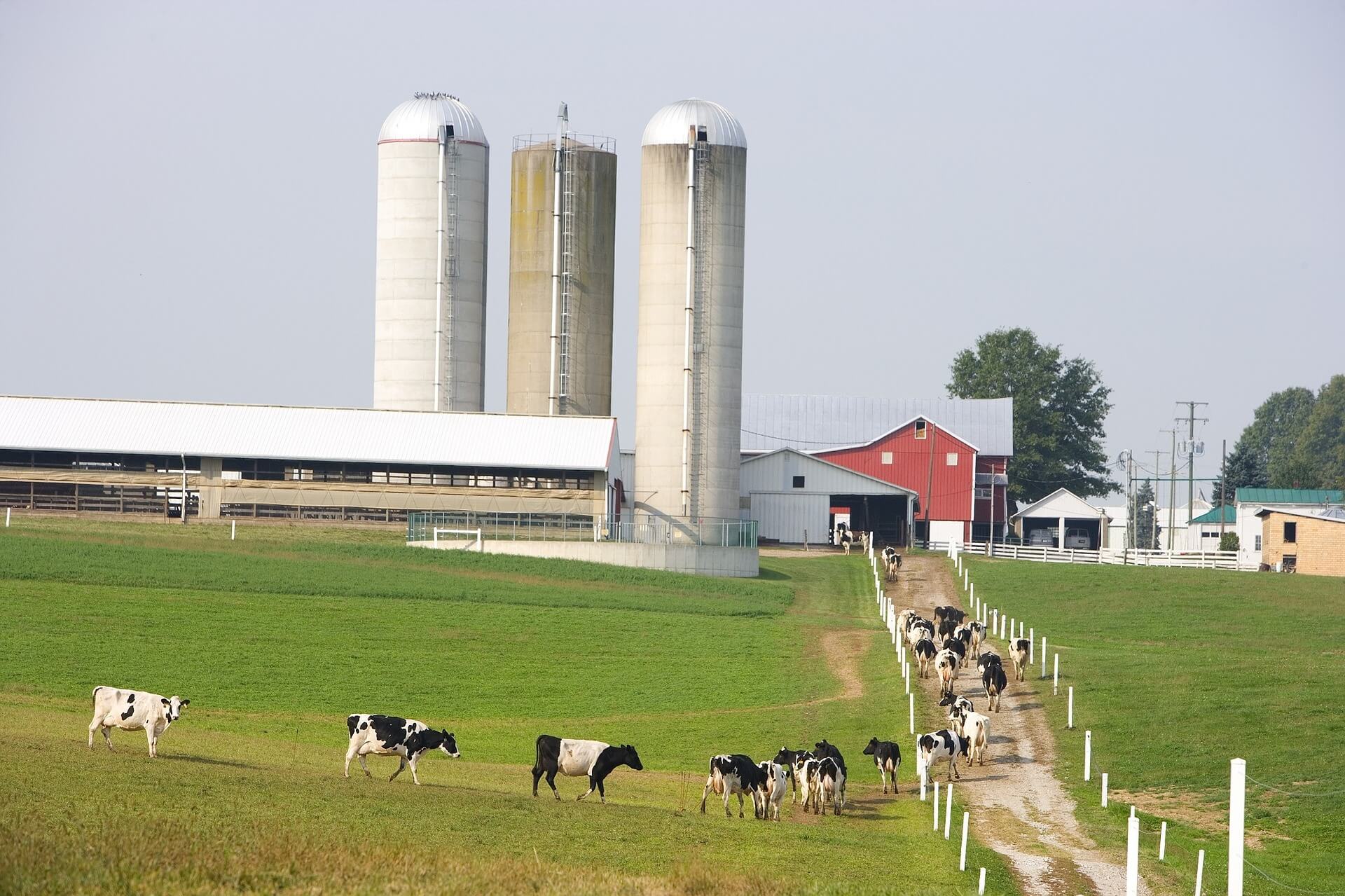 Traveling through the countryside one can see many barns that no longer house dairy cows as they once did. They may currently provide shelter for horses, goats, steers, pigs, chickens or possibly other animals. Many barns are simply abandoned and have been torn down or are falling apart. The milk truck no longer stops to pick up milk from these farms as they once did.
Active dairy farms are many times few and far between. In fact, the number of licensed dairy farms has fallen from 131,509 in 1992 to 41,809 in 2016. This is a decline of 89,700 or 68 percent of dairy farms over the period.
Yes, there still are many small dairy operations carrying on
Some states have much more than others. The Northeastern region of the country has many small dairy operations with Pennsylvania leading the list due to many Amish and Mennonite farms. The Midwest also has many small dairy operations with farmers remaining that way for various reasons.
Recent years have seen some smaller farms specializing in organic milk. However, organic milk is not limited to small farms but has been growing with some large operations supplying the growing demand for this type of milk.
Looking on the surface, it would seem that fewer farms result in fewer cows
But that certainly is not the case. The number of dairy cattle in the U.S. has been rising almost steadily with the number of dairy cows on farms the largest since the first quarter of 1996. The reason is that the trend is toward larger farms. Instead of 20 farms housing 50 cows each, there are one farm housing 1,000 cows. And there are many farms that are substantially larger than that.
There are those who have the idea that larger farms are forcing smaller farms out of business as they can produce milk for less expense. Some of this does happen, but the same is true that some smaller farms can compete very well with large farms. There is a place for all.
Where have all the dairy farmers gone?
One reason there has been a large exodus of dairy farmers over the past 10 years is that many reached the age of retirement and decided to sell the dairy herd. There were no family members interested in continuing in the business resulting in the loss of a dairy operation. Some have had to leave the business due to financial reasons.
This did not reduce the supply of milk and dairy products available for consumers. Not only for U.S. consumer, but also for consumers in other countries. Exports of dairy products have risen substantially over the years.
Even with increasing demand, dairy farms are producing a record amount of milk and in some cases milk production exceeds demand. This results in lower farm incomes and tight profit margins and sometimes dairy operations run at a loss for a period of time until milk prices increase.
The current market is in one of those low milk price periods
Even though both domestic and international demand is strong, inventory of some dairy products is large and growing.
Cheese inventory in storage is currently at a record high of 1.375 billion pounds. Demand is being met and inventory is large. This keeps milk prices lower. Butter inventory is at the second higher level since 1983. However, butter price is higher due to solid demand and a potential shortfall of butter supply in the European Union through the end of the year.
This is good news for the consumer, but it is not providing much profitability for the dairy farmer. Milk prices move in a cycle and the hope is that this cycle will not last very long or more may exit the business.
Exploring dairy futures and options
Some farms have embraced risk management through the use of dairy futures and options available through the CME group.
Futures and option for milk began in 1996 and have grown substantially in interest. Many viewed it initially as something that was used to try to enhance farm income and would dabble in the use of them occasionally if they thought prices were going to decline.
However, as the dairy industry continues to grow and farms have more at risk, it has become a necessity in order to maintain cash flow. Yet, there are still many who do not use it. There is much potential for trading activity to increase in the years ahead as the knowledge of using the futures and options market for dairy increases.
—
DISCLAIMER: This article expresses my own ideas and opinions. Any information I have shared are from sources that I believe to be reliable and accurate. I did not receive any financial compensation in writing this post, nor do I own any shares in any company I've mentioned. I encourage any reader to do their own diligent research first before making any investment decisions.