Rich with royal history: Farnese Blue diamond auctioned for $6.7 million
Farmese Blue diamond, a rare 6.16-carat pear-shaped, dark grey diamond symbolic of Queen Elisabeth Farnese was sold for $6.7 million at a Geneva auction.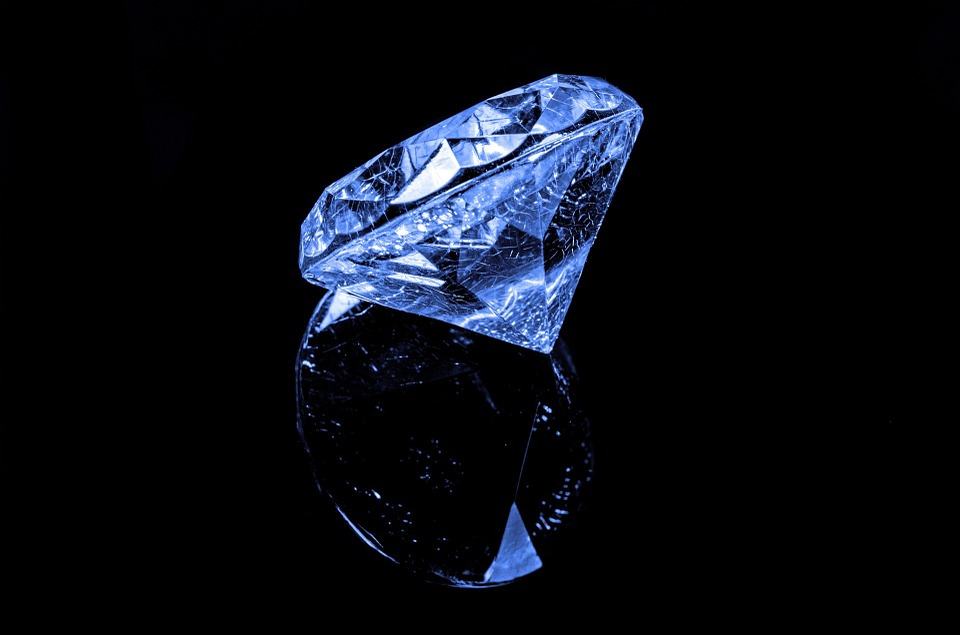 The Farnese Blue diamond, which is embedded with a 300-year-old royal history, was sold Tuesday at a Sotheby's auction in Geneva for 6.7 million Swiss francs or $6.7 million.
Equivalent to $1.1 million per carat, the sale was well above Sotheby's estimates, which ranged from $3.5 million to $5 million, according to a Reuters report.
The 6.16-carat diamond's form resembles that of a pear and is dark grey-blue in color. It also has a clarity of SI1, which diamond broker Lumera stated as the lowest grade and can hide the flaws from the naked eye.
Tracing the roots
Its royal roots began in the year 1714 when the first wife of King Philippe V of Spain died, prompting the nation to seek a new queen—but with strict qualifications due to political tensions during that time.
"She could not be French, or Austrian, or even English. She had to be Catholic, and preferably a member of a minor royal house," Sotheby's said in its website. This made Italian princess Elisabeth Farnese, daughter of the Duke of Parma, a reasonable choice. At 22, she married King Philippe V in Parma in August 1714. 
But before jumping to the wedding ceremony, Spain first had to take care of the dowry for the next queen. However, the government's financing was in limbo at the time, so higher authorities put it upon the governors of all the Eastern and Western Spanish colonies to worry their heads over those gifts.
After one year, all governors achieved delivering each of their gifts to Madrid. Among these was the blue diamond which was given by the governor of the Philippine Islands. The gem was said to be shipped away by the Golden Fleet, which also carried hundreds of gold bullion and a massive case of emerald away from Cuba in August 1715. Ten days into the voyage, a hurricane wreaked havoc on the fleet, sinking all but one that carried the blue diamond that found its way to Spain.
Queen Elisabeth and King Philippe had four sons and three daughters, but the younger son Philippe was deemed to be a favorite of the queen as he inherited the blue stone. After all, the treasure was from the islands with which he shared a name. 
The gem was passed on from one royal line to another until it landed in the hands of the last reigning Duke of Parma, the six-year-old Robert, after more than a century. The young lad was compelled to abandon the crown due to the unification of Italy. He eventually left Parma for Austria, where he remained to be a very rich man and had 12 children from each of his two wives.
One of Robert's son from his first wife married Archduchess Maria Anna of Austria, who is said to have her own jewelry inventory. In one of her writings, a diamond tiara that had a blue diamond was brought to light. The tiara is said to be donned by the archduchess during the Habsburg court's biggest balls.
Although the fall of the Austrian empire in 1918 wiped out that glamorous world, the diamond emerged as a remnant of that resplendent past. After 300 years of traveling Europe and being kept in a place where only the close relatives of its original royal owners know, the diamond has been sold to be a part of another family's collection.
According to Sotheby's Europe deputy chairman and senior international jewelry specialist Daniela Mascetti, "The Farnese Blue is quite simply an unforgettable diamond, and everyone who set their eyes on it was mesmerized by its extraordinary color—the rich blue of the deepest ocean."
"As was evidenced by the competition between bidders this evening, the response from collectors has matched our own excitement for this diamond." 
Further into the auction

Other jewelry items that were sold in the auction were the two D-color, type IIa white diamond rings, which are of flawless clarity, per Rapaport.
Of the white gems, a round brilliant-cut ring, weighing at 51.71 carats, was sold at $9.3 million. On the other hand, an oval-cut diamond with a weight of 50.39 carats fetched $8.1 million.
Meanwhile, the pink treasures achieved record prices at the auction. A 9.70-carat, fancy light purplish-pink diamond ring garnered $2.6 million, while another purplish-pink diamond, only this time a 2.63-carat, also earned the highest bidding price under its color category at $2.4 million. In total, the auction, titled the Magnificent Jewels and Noble Jewels auction gained $85.6 million in sales.