Five VR Examples That Will Inspire You To Use VR in Your Business
We've all heard about Virtual Reality (VR) technology by now. We may have even seen it being used in other businesses and been prompted to wonder whether it would also be a good fit for our own. But, as a new technology, it can sometimes even be difficult to know where to begin our exploration. So here we provide five killer use cases for VR in your business to help get you started.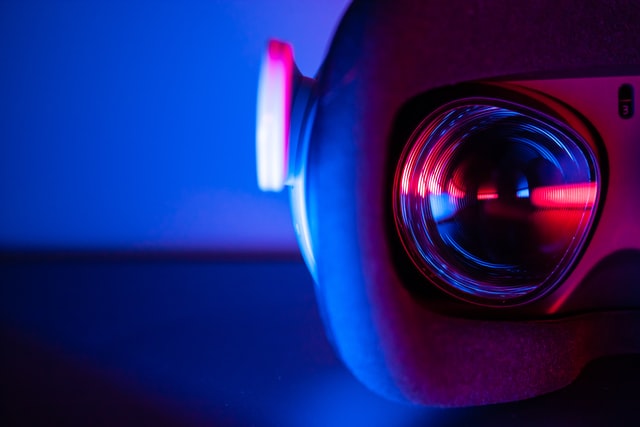 There's a good chance you've heard about the power of Virtual Reality (VR) in the enterprise by now, no matter what industry you're in. With uses in everything from employee training to remote collaboration, there's a place for VR at every level of an organization.
However, despite the hubbub surrounding the potential productivity gains and cost savings, many organizations are still at a loss when it comes to VR. It's all well and good to trumpet the arrival of the technology, but it's another thing entirely to envision just how we will leverage it in our own businesses.
To help assess whether VR is suitable for your business, we have assembled five of the most common use cases. We have also provided examples of how actual companies leverage VR to realize enormous benefits for each use case.
Is VR Right for Your Business?
Unfortunately, rolling out a VR program within your business isn't quite as simple as, let's say, trialing a new SaaS solution. Like any organizational change program, there needs to be a real commitment to improvement. There must be a willingness to make a small initial time investment, explore options and acquire new systems, and initiate employees into new working methods.
There also needs to be a willingness to invest a small amount of capital in hardware, though this doesn't need to be expensive. There are options that, effectively, cost next to nothing if you're willing to repurpose existing devices like smartphones.
With that said, the upfront time and money costs are quickly recuperated many times over through the newfound efficiencies that we realize once a comprehensive VR program is in place. All that is needed is a genuine willingness and a small leap of faith to get there. If you can commit to that, then VR is almost definitely the right move for your business.
Five Use Cases for VR That Will Save Your Business Time and Money
As promised, we will now explore five use cases for virtual reality technology that will save your business both time and money. In doing so, we will hopefully inspire you, and help fuel your imagination.
1) Training and Simulation
Training and simulation are one of the classic use cases for virtual reality technology. Over the years, there have been two primary benefits that have emerged from this: scalability, and safety.
a) Scalability
In realizing scalability through VR, organizations have been rolling out training programs that large numbers of employees must take. One example that many businesses have already implemented is in new employee training in distribution centers.
Here, much of the training required is both predictable and repetitive, needing little per-employee customization. These examples include correct lifting procedures, equipment operation, and an introduction to things like the warehouse management system in use.
Providing this training has traditionally required close supervision, sometimes via a buddy system where experienced employees assist new hires, and sometimes through dedicated trainers. Both of these cases come with a large human resources cost that can be negated with VR.
This doesn't entirely avoid human intervention. At certain stages, additional human guidance, supervision, and assessment is required. However, this is drastically reduced as, for example, a new hire can independently learn the controls of a forklift in VR long before approaching the real thing.
b) Safety
The second major use case for VR training is to simulate dangerous situations (or difficult to reproduce scenarios) in a controlled environment. This can include active shooter situations in training law enforcement and security personnel, simulating fires, or even simulating surgery.
This has been a real game-changer in many occupations where, at worst, initial training has often required new employees to actively participate in a dangerous real-life scenario.
As a side benefit, simulating situations in VR has often proven to also be a money saver. It is infinitely cheaper to simulate, for example, a burning car in VR than it is to do it in real life. Not only is there no need for setting up and cleaning up, but it also reduces material and ancillary administrative costs.
2) 3D Mockups
Product design is another big use case for Virtual Reality. Here, the primary advantage of VR is the ability to create realistic and interactive 3-dimensional mockups of products that would otherwise be impossible, or time-consuming, and expensive to create.
Industries enjoying these benefits include everything from automotive to architecture. For example, automotive designers can quickly present new car part designs, viewing in real-time how design decisions affect aesthetics and fit into the overall design. And architects can easily walk clients through life-like building mockups, giving a much better experience than the traditional scaled-down models traditionally used.
3) Virtual Showrooms and 3D Product Catalogs
In much the same way that design-based workers can use VR to present virtual replicas of their designs, businesses can also present customers with virtual products.
Besides reducing physical goods and spaces costs, this use case has also been a boon for online retailers where customers often hesitate over product purchases. Here, by giving customers a life-like replica to see and interact with, friction is easily overcome, improving the rate of sales.
4) Data visualization
Presenting data in the organization has always been a difficult task. So often, we fall back on trusty charts in Excel or Google Sheets. However, try as we might, these aren't always suitable—quite often, data is multi-dimensional and messy when presented in a 2D format.
This is where VR can give a real boost, presenting data in new ways. What's more, VR technology also allows for the exploration of data through highly interactive experiences.
5) Remote collaboration
After more than a year of forced Zoom meetings, many of us are realizing the limits of video conferencing technology. However, this is something that we can easily overcome with virtual reality technology, allowing participants to virtually sit in the same space, face to face, and interact directly with each other.
Further, if combined with some of the previous use cases such as data visualization and 3D mockups, we end up with a potent combination leading to infinitely more productive meetings. Designers and clients can, for example, quickly iterate through dozens of design variations. And teams can collaborate on data in real-time.
Wrapping Things Up
The possibilities for VR are almost limitless, and this list is only meant to serve as a brief overview. If you want to take a deep dive into all the possible ways to realize the benefits of VR in your organization, then seek out the experts who can guide you. You may find you already have the human resources within your organization to do this, particularly if you have a tech-savvy workforce. Otherwise, seek out one of the top VR consulting firms like XRApplied—a company established specifically to help businesses refine and implement VR use cases in their organizations.
—
(Featured image by James Yarema via Unsplash)
DISCLAIMER: This article was written by a third party contributor and does not reflect the opinion of Born2Invest, its management, staff or its associates. Please review our disclaimer for more information.
This article may include forward-looking statements. These forward-looking statements generally are identified by the words "believe," "project," "estimate," "become," "plan," "will," and similar expressions. These forward-looking statements involve known and unknown risks as well as uncertainties, including those discussed in the following cautionary statements and elsewhere in this article and on this site. Although the Company may believe that its expectations are based on reasonable assumptions, the actual results that the Company may achieve may differ materially from any forward-looking statements, which reflect the opinions of the management of the Company only as of the date hereof. Additionally, please make sure to read these important disclosures.