4 of the most expensive rubies ever mined and sold
Rubies are known all over the world due to their intense red color and expensive price tags.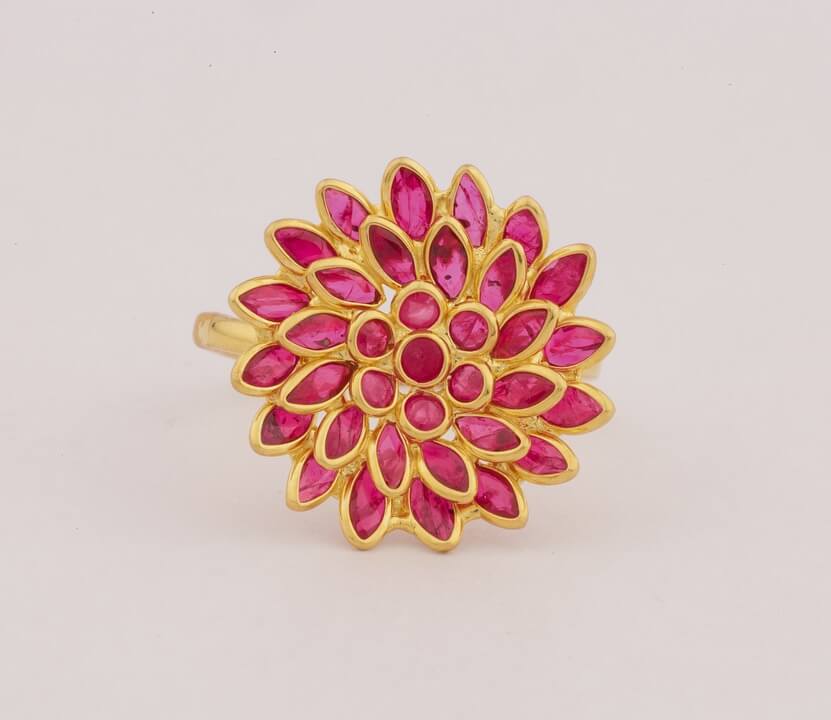 The ruby signifies passion and love due to its fiery red color. It can be quite important in many cultures. For instance, in India, people who donate rubies to honor Krishna were said to be surely reincarnated as an emperor in another life. Hindus see light-colored rubies to be appropriate for women, while the darker rubies are for men. In modern times, rubies are often given as a present on a couple's 15th and 40th wedding anniversaries.
These are just examples of how rubies are such prized gemstones—even more so if their quality is exceptional. While rubies are found in a few locations around the world, high-quality gemstones are often only mined in Myanmar and Sri Lanka.
One such high-quality gemstone sold for a whopping $10.5 million at Christie's Magnificent Jewels and Jadeite sale in Hong Kong. A ruby and diamond ring by Indian jeweler Bhagat is an oval-shaped 13.26 karat ring. It is flanked by two rose-cut diamonds and diamond-set prongs. Sold to an Asian buyer, the price of the gem translates to $788,296 per karat.
While this isn't the first time that a ruby commanded such an amount, here's a look at other rubies that are considered to be amongst the most expensive ever sold.
1. The Sunrise Ruby
Weighing 25.59 karats, The Sunrise Ruby fetched a record $30.42 million at Sotheby's auction in Geneva in 2015. The ruby is of Burmese origin and features a rare color of pigeon's blood. It was also fought through bidding by two private collectors via phone. The cushion-shaped ring also came with shield-shaped diamonds weighing 2.47 and 2.70 karats and was signed by Cartier. The auction house did not release the name of the buyer.
4. The Graff Ruby
Purchased by London luxury jeweler Laurence Graff, the Graff Ruby was purchased for $8.6 million at a Sotheby's Geneva auction in 2014. The 8.62-karat ruby was sourced from the Mogok Valley in Burma (now Myanmar) and was the top lot of the sale. Graff named the ruby as "pigeon blood" as it was pure red with a hint of blue.
3. The 10.10-karat Mogok Burmese Ruby and Diamond Brooch by Cartier
Sold for $8.4 million by Christie's is the 10.10 karat Mogok Burmese Ruby and Diamond Brooch that was signed by Cartier. The auction house described the ruby as "extremely rare," and it is set with square and rectangular-shaped diamonds mounted in platinum. According to the auction house, the ruby's origin is from the Mogok Valley of Myanmar. What makes the ruby unique is that it exhibits a saturated and vivid red color with a fine purity and attractive cutting style.
4. The 29.62-karat Mogok Burmese Ruby and Diamond Ring by Cartier
Weighing 29.62 karats, the oval Mogok Burmese Ruby and Diamond Ring are set with brilliant-cut diamonds that weigh a total of 2.50 karats and mounted in platinum. Sold for $7.3 million by Sotheby's, the ring's origins are from the Mogok Valley in Myanmar. Sotheby's described the ruby as a richly saturated, homogenous color that is typical of fine quality rubies mined from the area.