Frieze New York 2018 records cheaper sales figures
While sales were made at the event, attendees have complained about the heat at the location.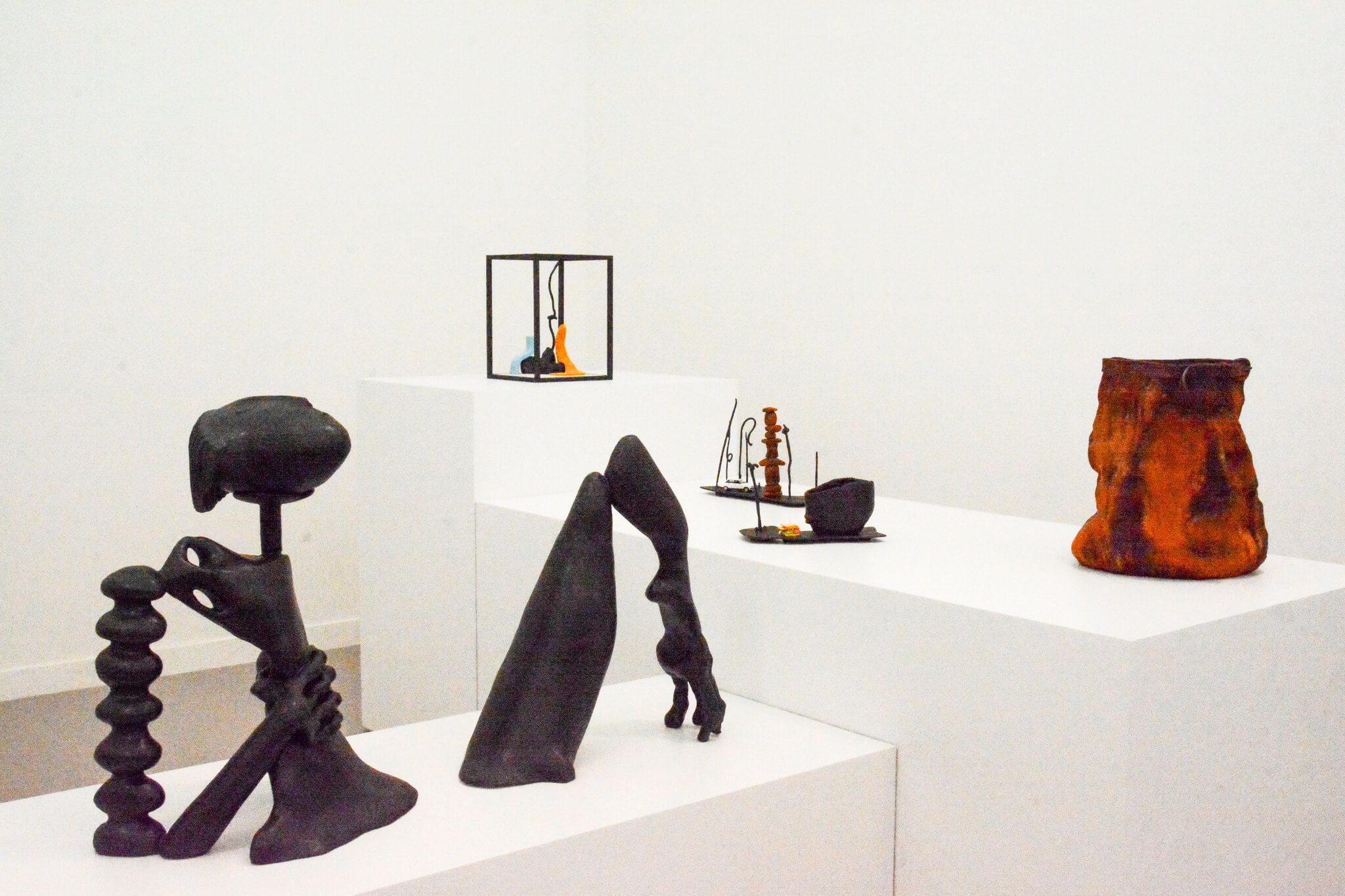 Frieze New York 2018, which took place at Randall's Island, concluded last Sunday, and The Big Apple's biggest art gallery was once again a success. The event that opened in Randall's Island Park from May 3 to May 6 had visitors from all over the U.S. who were looking for amazing paintings and sculptures by modern and contemporary artists.
The art gallery wasn't only a showcase of what modern artists have to offer. There were talks, performances and new artist commissions at the event, too. However, the stars of Frieze New York 2018 have to be art pieces that fetched high prices and the artists behind these marvelous works.
ArtNet reported that this year's Frieze New York offered better art pieces compared to previous editions. In terms of pricing, visitors and aficionados have bagged amazing artworks at a lower price range. Some established artists have reduced the price tags on their creations, whereas in previous years, buyers had to shell out cash within the seven-figure range if they want pieces from established artists. ArtNet has made an estimate on the sales at this year's Frieze and claims that there were no pieces, painting or sculpture that broke the $1 million mark.
The most expensive painting at Frieze this year is Georg Baselitz's "Sie werden gehen, sie sind gegangen" (2017) at Thaddaeus Ropac, which sold at a whopping price of $850,000. Emilio Vedova's painting followed as it was sold for $500,000. Coming up at third is Mary Corse's "Untitled (White Light Band)" (1991) at Kayne Griffin Corcoran, Los Angeles with $400,000.
At the lower price points, four of Justin Fitzpatrick's six paintings at Seventeen Gallery sold for $8,000 a piece. The cheapest but still relatively expensive sale is paintings from Tom Anholt at the Josh Lilley Gallery, which was sold somewhere between $6,000 and $30,000.
As for sculptures, Robert Rauschenberg's patinated bronze assemblage at Thaddeus Ropac was sold at $725,000. It is followed by two of James Turrell's "Medium Glass Circle" works (both 2017) at the Kayne Griffin Corcoran Gallery as they were sold for $550,000 each. Also selling at the $550,000 mark is Barry Flanagan's "Musical Hare on Crescent and Bell" at Paul Kasmin Gallery.
At the other end of the sculpture sales, Carlos Motta's 3D printed pieces at Mor Charpentier sold for about $9,500, while Julia Haft-Candell's ceramic works at Parrasch Heijnen fetched an approximate $5,000–$6,000 each. The cheapest sculptures sold at this year's Frieze are Ann Agee's ceramic shoes at PPOW gallery for $1,500 each.
For the works on paper, print and photographs, Robert Longo's ram drawing at Thaddaeus Ropac was priced at $850,000, making it up to par with Baselitz's painting for the most expensive sale at Frieze 2018. It is followed by Robert Rauschenberg's "Star Park (Borealis)" (1990) at Thaddaeus Ropac for $675,000. Lagging behind by a huge deficit are Wolfgang Tillmans vintage portraits at Maureen Paley with a price tag of $220,000.
Torbjørn Rødland's moody photographs at David Kordansky were at the lower end of the spectrum with the pieces fetching between  $14,000 and $28,000 each. Behind it and selling at $10,000–$25,000 each are works by Tom of Finland at David Kordansky's booth.
Temperature possibly affected sales figures
This year's Frieze had lower sales figures as compared to other iterations of the exhibit. One of the possible reasons for the slump is the humid temperatures at the venue, which could have affected collectors' buying process and prompted them to leave early. 
After seeing the problem at hand and hearing a few complaints from exhibitors, the organizers of Frieze announced that they will compensate those affected. The Art Newspaper reported that Frieze is already finalizing the details on how it will compensate the dealers at the event. Moving forward, the organizing committee is also looking into possible solutions for the said problem.
Some dealers report to working in "sauna-like conditions" at the tents. Although there were air conditioning units installed, it wasn't enough to battle the heat recorded at Randall's Island. The art pieces were barely the topic of visitors and collectors as most of them just complained about the heat.
Although sales were made at Frieze, dealers have a reason to believe that the event could have been better. What's good is that the organizers have already acknowledged the problem, and hopefully, Frieze 2019 will see a massive improvement.
(Featured image by j-No via Flickr. CC BY-NC-ND 2.0)