Is the gender pay gap in the US getting worse?
Research by US-based job search firm Glassdoor says that the gender pay gap is real. It is prevalent not only in developing countries but also in the US.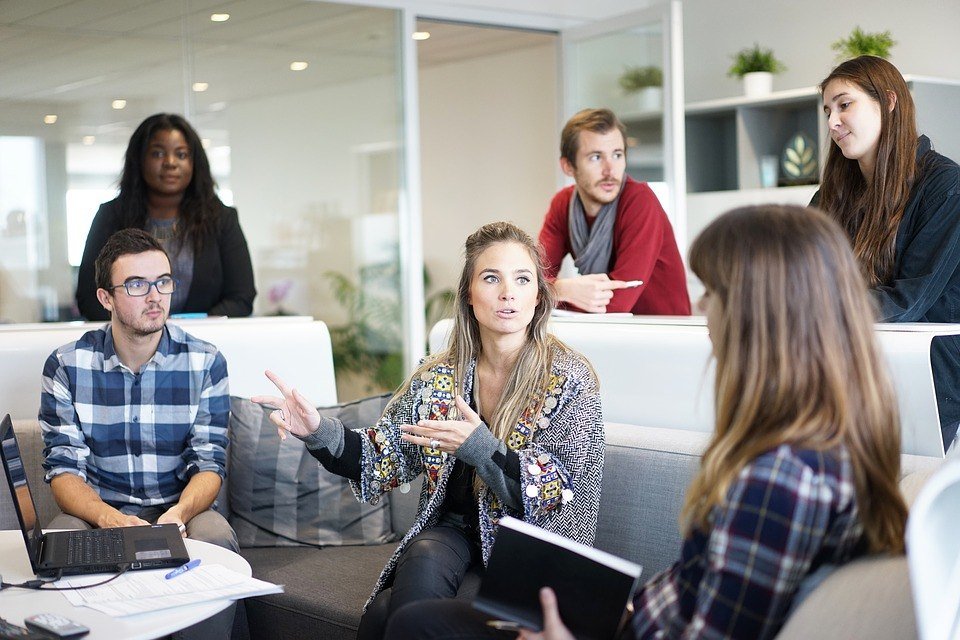 "Gender pay gap is real," says US-based job search firm Glassdoor in its newest research. What makes this universally-known fact more bewildering is that it becomes worse every year.  Gender pay gap is prevalent not only in developing countries but also in super economies like the United States.
In 2014, the US finished 64th on the World Economic Forum (WEF)'s global rankings on wage equality. In 2015, however, it managed to narrow the gap. US Census Bureau data revealed that the pay gap between sexes ranged from $11,000 to $12,000 since 2001. The scope depends on various "key points" such as job description and age bias.
Still, the improved data is no better than that of other countries. Glassdoor chief economist Dr. Andrew Chamberlain told ABC Australia: "…overt discrimination alone does not explain most of today's gender pay gap."
Gender biases in the office
Chamberlain also explained that "the sorting of men and women into different occupations" has remained the most "difficult to uproot. [Such] is a factor that has little to do with overt bias and reflects complex social pressures that divert women into some professions and away from others," he added.
The US government's efforts in eliminating the perceived gap remain inefficient. For Bourree Lam of The Atlantic, the solution lies in changing the law's governing pay. This includes radical alteration of compensation rates of employees. "[While] women now make up a third of lawyers and doctors, they're still paid less than their male counterparts. Having more women in higher-paying fields won't solve the problem if they aren't compensated at the same rates as their male peers in those fields."
However, she explained that despite many legal successes, penalizing companies going against these laws is still pro-men. For instance, for an anti-pay discrimination lawsuit to surface, the (female) complainant needs to provide a sizeable amount of evidence to prove it. It could be a daunting—and discouraging—task for a female worker. "The problem with legislating equal pay is that it puts the onus on female employees to bring lawsuits showing that they have been discriminated against," Lee said.
Gender pay gap outside the US
Still, women in the US are in a better condition compared with those in poor and developing countries. According to ActionAid, the cost of gender equality in workplaces in these areas is US$9 trillion annually. This number is bigger than the combined GDP of France, Germany, and the UK.
"Women do not get the same employment opportunities as men, because they spend so much of their time caring for children, the sick and elderly, all work that is largely invisible and totally unpaid. In poor countries, women's burden is increased by having to spend time on collecting fuel and water, and taking up the slack when governments cannot fund basic health and education services," it said in its report.
Even companies expanding in distant shores understand this. 5BARz International, Inc. (OTC: BARZ) CEO Daniel Bland said that gender discrimination happens in every corner of the world. "We are travel regularly across the globe to make our plug-and-play device available worldwide. It has become apparent to us how women are paid and treated differently despite achieving the same levels of education and experience."
Patriarchy to blame
However, economists say that the gender pay gap is also a result of an economic surge, especially in countries with a patriarchal culture. "Prior to development, poverty-stricken families respond to income shocks by re-allocating resources to the son. Decreased maternal mortality and increased labor market opportunities often accompany development for women. Both of these may encourage parents to invest more in their young daughters," wrote journalist Dwyer Gunn.
Countries like the US find it hard to see the truth behind equality as a prerequisite to development. But some are out to prove it. For instance, Iceland will close its gender pay gap soon. The country, now 13 percent off closing its narrow pay gap, has given extensive attention to women beyond their existence in the labor market. Women there are treated as equally important and essential as men.
Saadia Zahidi of WEF noted emulating Iceland is easy if governments look at workers beyond their gender. All employees must be capable of balancing their familial and social obligations with their responsibilities at work. The sad part is that the governments' other priorities has eclipsed this.
—
This article may include forward-looking statements. These forward-looking statements generally are identified by the words "believe," "project," "estimate," "become," "plan," "will," and similar expressions. These forward-looking statements involve known and unknown risks as well as uncertainties, including those discussed in the following cautionary statements and elsewhere in this article and on this site. Although the Company may believe that its expectations are based on reasonable assumptions, the actual results that the Company may achieve may differ materially from any forward-looking statements, which reflect the opinions of the management of the Company only as of the date hereof. Additionally, please make sure to read these important disclosures.