Going on your first cruise? Here are some things to remember
Having your first cruise is an exciting experience but one you need to prepare for.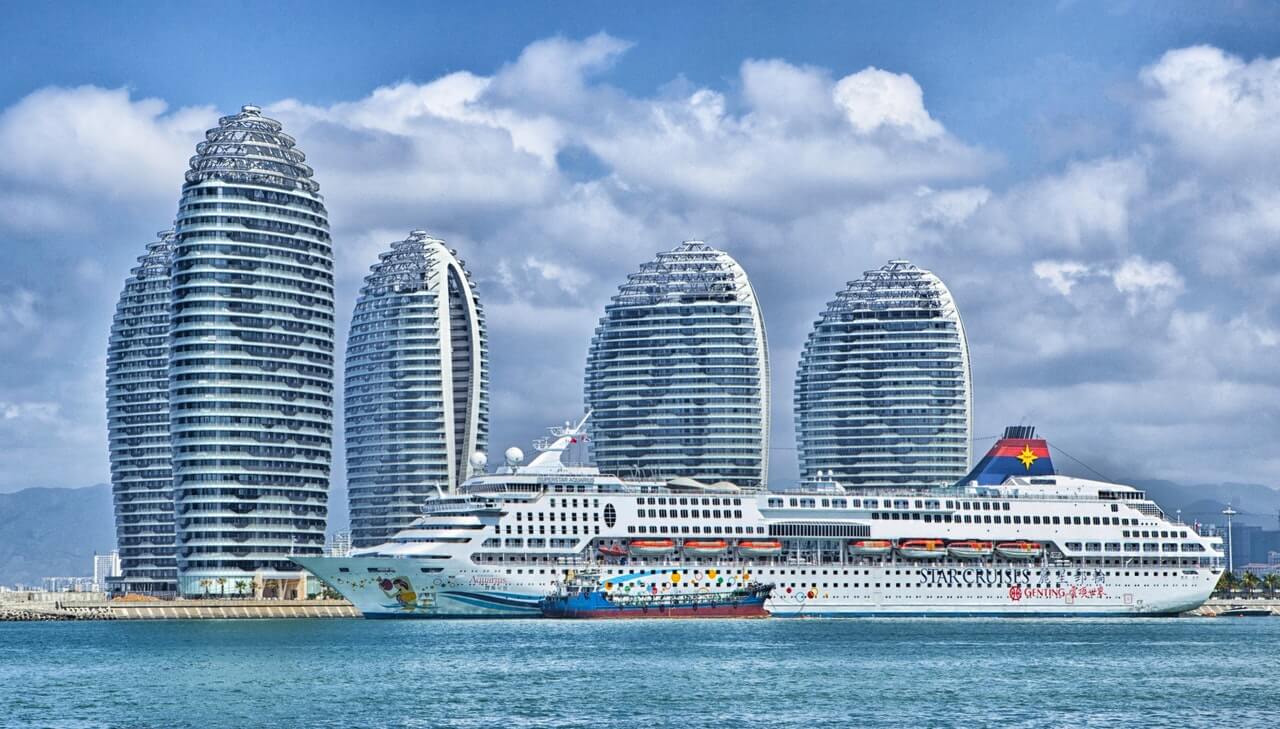 You booked your first cruise and now you are getting ready to go. Wondering what to pack and what to expect onboard? Here are some tips.
Pack a carry-on bag
While it seems obvious in retrospect, it wasn't to us and we have traveled a lot. It may take a while for your luggage to be delivered to your cabin. On a cruise ship, you don't take your luggage aboard yourself. Depending on your transfer arrangements, they take your luggage from you either at the airport or at check-in for the cruise and deliver it to your cabin.
With lots of luggage to deliver, it may take a while for yours to arrive, sometimes several hours. If you would like to change from your travel clothes, perhaps go for a swim, get a bite to eat, whatever the case may be, pack what you will need in a carry-on bag.
Plan your port excursions
Sort these before you arrive for the cruise to have the best selection of things to do. Research the ports the boat is visiting.
You have a lot of options for excursions. Book with the cruise line, explore independently or arrange something when you arrive. What you won't have is an internet connection to do any research once you board the boat. So, do this ahead of time.
Internet, messaging and telephone
If you are traveling internationally, check with your mobile service provider. Your best option may be to change your service to international calls and data for the trip. You can stay in touch with home-making phone calls and use social media when you are in port. Most carriers these days have an international option you can use for travel.
Internet on the boat is slow, expensive and sometimes not available.
If you are on a large boat, check if the ship has a messaging app you can download to your phone—it can be very handy to message your fellow traveling companions so you can find each other.
If there is no app, work out how you will find each other or where you will meet. Our ship was 19 stories—you can really lose each other quite easily.
International travel
If you are traveling international, don't forget your passport! Even on our cruise to Alaska, you need a passport to visit Canada.
Also, check the electrical outlets—you may need an adapter to use the plugs in your cabin. A good universal charger is great for this and you can use it on all your travels. Get one with USB ports and you can charge your phones at the same time.
Again, see the point above about using your mobile phone internationally.
Time zone changes during your cruise
Your cruise may change time zones on the trip—the cruise line usually does an excellent job of telling you, but don't forget to change the time on your alarms so you don't miss your shore excursions or activities. A good old-fashioned wake-up call might be the best bet.
Seasickness
While not usually an issue on a river cruise, if you are prone to motion sickness, it might be an issue on your ocean cruise even on large ships.
If you don't want to take medicines for the entire journey, buy a pair of sea sick bands. They are based on acupressure and work quite well. There are no pills required as well. You can just take them off in port. You can order them online or buy them in a pharmacy.
You can also check with the pharmacist; a seasick patch can be an option or Dramamine if you need it. Most ships will sell something on board as well.
I use sea sick bands and find they work quite well. I have used these for several years and they work in quite rough weather. I also use them for bus rides and honestly it has changed my travels for the better!
Check the dress for dinner
Each ship's dress code varies for dinner. Some are casual, some are smart casual and some have formal dinner nights. On our cruise of Alaska's Inside Passage, the days we were at sea all day with no stop in port we were formally dressed for dinner. And yes, some people go all out and wear black tie and some are just nicely dressed. Men: you will need a shirt with a collar for sure.
If you want to use the spa or the salon on board the ship on days at sea, book it in advance as these are the busiest days.
Drinks on board
Check the drinks policy for your cruise. Some are all-inclusive, including alcoholic drinks. Some include nothing other than water, tea and coffee in the dining rooms.
Water, soft drinks, coffee, and alcohol may be charged based on consumption. You can buy a drinks package but work out first what you are likely to drink to see if this good value for you.
Some ships will let you bring a bottle of alcohol, spirits, or wine on board, but check with the cruise line. (And remember—you can't take a bottle of wine in a carry-on bag on a plane!)
Cash on board
Most cruises these days do not need cash. Either the cruise is all-inclusive or you charge everything to your room and settle at the end of the cruise.
This makes it convenient while you are on board. The large cruise ships will issue you a key card and this is also your card to charge everything to your room. On large ships, you need your card to get on and off the ship as well.
Camera and other electronics
If you plan on taking pictures, be prepared. Bring an extra memory card and don't forget the charger for your camera.
If you plan on using your phone, clear off the existing pictures and video so you have plenty of room. Also, bring a phone charger.
Swimwear
If there is a pool or hot tub, bring your bathing suit and flip-flops.
Sun protection
Being from Australia, we never go anywhere without sunglasses, sunscreen and a hat. And it always amazes us how many people travel without any of the above and proceed to squint and get sunburned.
You will be on a ship, and water creates glare, making it easy to get sunburned. On a cloudy day, the UV is often very high! Sunglasses protect your eyes and prevent headaches. A good pair is worth it. If you wear prescription glasses, a pair of prescription sunglasses is a great investment.
Clothing
For excursions, bring a pair of comfortable shoes appropriate for whatever you are planning. It might be hiking boots or just a flat-heeled pair of comfortable shoes.
Bring layers so you can dress for whatever weather. Wool clothing layers well work in cool or warm weather and do not smell, making it perfect for when you may need to wear something more than once. Our favorite brand of wool clothing is Icebreaker, a brand of merino wool clothing from New Zealand. They have a huge selection and you'll look great.
Bring a waterproof jacket in case of rain. Umbrellas don't work well in crowded or windy places. If you are traveling somewhere that will be cold, bring a warm jacket. Remember, it will be cooler on the water, especially in the evenings.
Having checked the dress code for dinner, bring an appropriate dress for dinner. And if you plan on exercising, don't forget the appropriate clothes and shoes. Many large ships have a laundry on board and you can do a load of washing if required.
Many ships also have all-in-one shampoo/conditioner in the shower. If you want something else, bring your own.
So here is a quick packing checklist for your first cruise:
Camera

Extra camera card

Battery charger for your camera

Charger for your cell phone

Adapter plug

Comfortable shoes

Hat

Sunglasses

Sunscreen

Warm coat and gloves (if applicable)

Waterproof Jacket

Appropriate clothing for dinner

Layers of clothing

Seasick bands or other for motion sickness
Enjoy your first cruise!
—
DISCLAIMER: This article expresses my own ideas and opinions. Any information I have shared are from sources that I believe to be reliable and accurate. I did not receive any financial compensation in writing this post, nor do I own any shares in any company I've mentioned. I encourage any reader to do their own diligent research first before making any investment decisions.