How the government shutdown crippled US transportation infrastructure
Thousands of transportation projects addressing the country's deteriorating infrastructure are delayed further, thanks to the government's longest shutdown ever.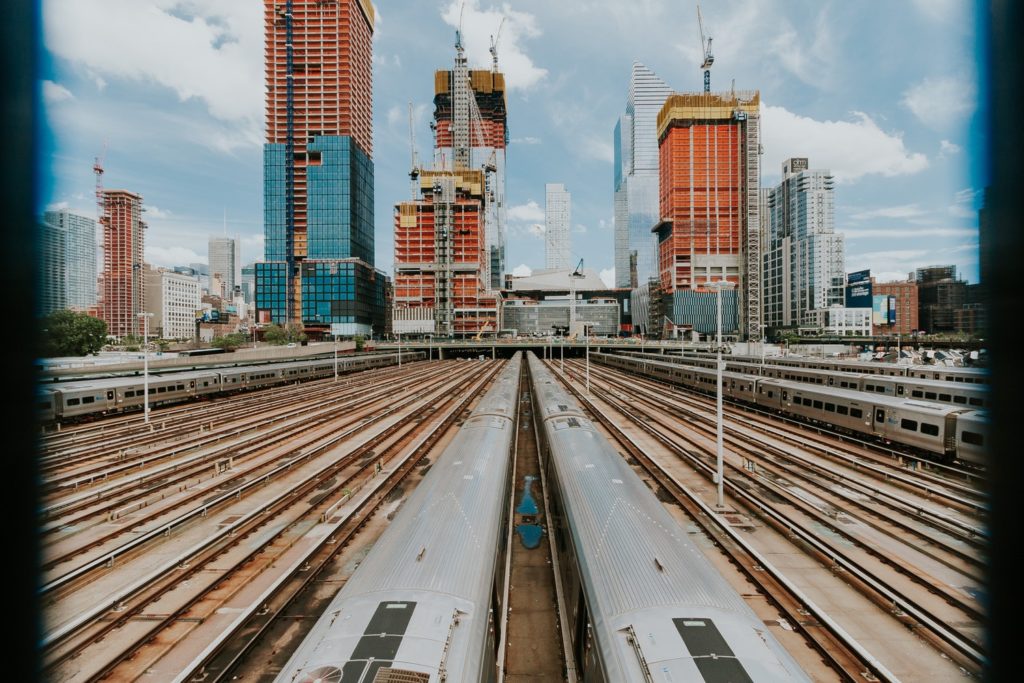 The impact of the longest government shutdown in history has spread far beyond government workers and their families. It is difficult to find any business, school, hospital, city, county, college, university or local government organization that is not suffering as a result of the shutdown. The negative impact on retail establishments of all types, farmers, contractors, social service organizations and citizen workers has been great as well. It strikes at the heart of the country's economic stability and it is devastating for issues related to the nation's crumbling infrastructure.
At a time when taxpayers and citizens thought the country would be involved in addressing the nation's deteriorating infrastructure, the government shutdown has halted thousands of transportation projects.
Since Oct. 1, local transportation districts have waited in vain for federal funding that was anticipated. Public officials were already struggling because of limited resources. At the start of the country's new fiscal year, the government was open only because of a continuing resolution and that caused a significant reduction in federal disbursements that were earmarked for local government coffers. Only 25 percent of $55 billion which had been allocated for highway and federal transit projects was ever released from Washington, D.C. Adding more stress was the fact that the continuing resolution also kept all funding at 2018 levels, leaving states without the increased revenue Congress had approved for 2019.
Now, because of the government shutdown, all new funding has been stalled as well. That stoppage won't be reversed quickly under any circumstances. As the government is temporarily open again, transportation funding faces uncertainties, red tape and bureaucratic processes in Congress. The delays will continue to curtail hundreds of critical construction projects. Projected costs will increase and taxpayers will pay more.
Transit agencies know there may be no way for them to apply for grants to fund new construction projects when the shutdown ends. That's because the Federal Transit Authority (FTA) typically only makes grants available at certain times during a fiscal year. And, the FTA must have five months' worth of appropriations for grant applications to be accepted. So far in the 2019 fiscal year, there have only been three months of appropriations. That will cause inevitable delays.
The National Transportation Safety Board (NTSB) has been unable to handle the accident investigations that it is mandated to investigate. This includes investigations into a dozen plane crashes. Only 26 of the 397 employees at the NTSB are still working.
The state of Oklahoma stopped accepting bids this week for transportation projects that were valued at about $137 million. These projects were supposed to be federally funded. Oklahoma transportation officials announced that bidding on projects that had been valued at $102 million was canceled. Other bidding on projects valued at $36 million scheduled for February may also be halted. The state of Oklahoma receives about 57 percent of its highway and transit funding from federal agencies.
The state of Virginia is providing advances on state transit funding to avoid problems caused by the federal government shutdown. However, numerous other transportation projects will be delayed. Significant statewide rail projects that were expected to move forward this year will be disrupted by the shutdown since federal approvals are required for the Long Bridge expansion between D.C. and Virginia. The same is true for Virginia's DC2RVA rail improvement project designed to speed up trips and increase service between Richmond, Fredericksburg, and the District.
Montana's Department of Transportation has nine projects that will likely be stalled. If so, the delay will impact the timeline of projects for the rest of the year. These projects include bridge rehabilitation, resurfacing and roadway/safety improvements.
New Mexico has stalled transportation projects and purchases. Safety concerns were the reason for new buses to transport people back and forth on Route 66 in Albuquerque. The bus project has been halted by city officials and 50 transportation projects are on hold.
Citizens, elected officials, contractors, and taxpayers want to see the federal government recover after Trump announced a deal to temporarily end the shutdown last Friday. If another shutdown happens, the impact will further devastate transportation infrastructure as well as almost every other industry sector.
—
DISCLAIMER: This article expresses my own ideas and opinions. Any information I have shared are from sources that I believe to be reliable and accurate. I did not receive any financial compensation for writing this post, nor do I own any shares in any company I've mentioned. I encourage any reader to do their own diligent research first before making any investment decisions.