Grains falter in the face of drought
Despite weather conditions turning good, grains like corn and wheat dropped last week while soybean prices roughly increased.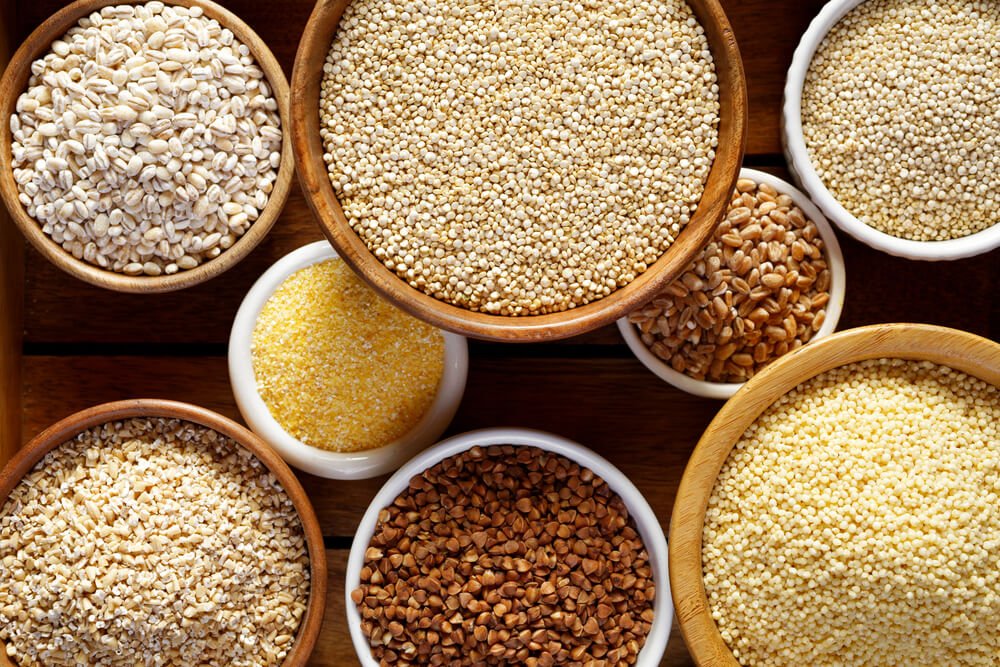 Tomorrow marks the first day of spring, and the weather has turned pleasant for most in the midst of calving and planting season prep. However, the grain complex is taking on a much different tone than what was experienced in the first half of the month as well as throughout February. Just last week alone we saw the corn market give back 3-10 cents, soybeans gaining roughly a dime but wheat following corn lower and dropping a punishing 20 cents in Chicago and Kansas.
Soybeans were able to find a weekly boost off of stronger than expected export sales and a sharply lower Argentina soybean production estimate from the Rosario Grains Exchange that is now estimated at 40.0 MMT versus the USDA's 47.0. Yet, that was last week and this week is showing red nearly across the board with corn down 6 cents, soybeans down 23 and Chicago and Kansas wheat down 13 and 24 cents; respectively at this moment.
No, Argentina's crop didn't improve over the weekend. Their crop damage is what it is at this point but the focus of the market has quickly shifted away from how much less South America will have to how much more the US is going to produce. **Drum Roll** Here comes the battle, or lack thereof, for acres. Now less than two weeks from the highly anticipated Quarterly Grain Stocks and Perspective Planting report on March 28; producer surveys are beginning to roll out and many lining up for 2018 to be the year of soybeans. Estimates near 92.0 million acres of soybeans and 88.5 million acres of corn have stoked fear back into the soybean complex for reasons other than drought.
Current 2017/18 soybean exports remain questionable with the USDA currently estimating 2.065 billion bushels to be shipped. However, the sales pace continues to remain behind even after the last two weeks of strong numbers and shipments are even further behind their 5-year pace by a deficit of 12.3 percent. Under the assumption that exports will miss their current target, we could quickly see US ending stocks rise closer to the record 574 million bushels or even higher yet. A clear problem in the making when we start talking about 92 million acres for 2018/19.
If 2018/19 can match the previous year's yield of 49.0 or the record 52.0 from 16/17; the fundamental outlook is concerning. National crush capacity has been a hot topic this year and it is possible that processors are running at or very near their overall capacity. This leaves some, but little, room for a crush to expand above the USDA Outlook's forecast to crush 1.98 billion bushels. Given the problems that Argentina is having with their soybean crop, it is reasonable to assume the US will eventually see a boost to exports the following year. The USDA has export sales pegged at 2.3 billion for 18/19 which could be optimistic if Brazil crop continues to grow but a figure north of 2.2 billion bushels is a reasonable target.
With my estimated soybean demand at 4.335 billion bushels and total supply near 5.1 billion bushels results in the US ending stocks well over 700 million bushels. Granted the corn ending stock estimate is bound to decline with lower planting acreage but even an estimate below the daunting 2 billion mark will still be massive if soybeans are equally oversupplied.
At the moment, the Prospective Planting report seems to be already setting the tone for the markets as we look to the coming year but the Quarterly Grain Stocks report will also be closely watched as it may be a great reminder of how much grain we still have in reserves. Trade war concerns will also remain front and center as near record high outstanding sales can yet be canceled down the road and thus add more bushels back to the balance sheet which grew just this last WASDE report.
—
DISCLAIMER: Trading commodity futures and options involves substantial risk of loss and may not be suitable for all investors. You should carefully consider whether trading is suitable for you in light of your circumstances, knowledge and financial resources.
(Featured image via DepositPhotos)